Prom is back on track & we have a brand new collection we can't wait to show you: our 2022-2023 Prom & Party Dresses! This special sneak peek has every one of our gorgeous designs in one place … just for you.
This season you'll find both classic styles & hot new designer details:
Sequin Mermaid
Sheaths & A-Lines
Bold & Daring Designs
Pretty Ball Gowns
Metallic Ombre
 Whether you're planning ahead for Prom or you have an upcoming event & need to look spectacular, you're sure to fall in love with one of these styles. So make an appointment at one of our boutiques today for a closer look.
When you choose your Prom Dress from Sparkle Prom's 2020 Collection …
You know that your gown will be created with top-quality fabrics, high fashion design, and high-end construction. We guarantee you'll love their affordable prices. Best of all, most of these dresses are available for rush delivery at no extra charge!
To find the Sparkle Prom retailer nearest you, Click HERE, then enter your city, state, or zip code.
2022-2023 Prom & Party Dresses Sneak Peek: Sparkling Mermaid
NEW for 2022! Sparkle Prom Style #72165: Mermaid Sheath Prom Dress with Plunging V-Neckline, Sequin Applique Bodice, Tiered Mermaid Skirt & Lace Up Back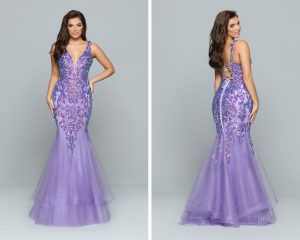 Available in: Mint, Purple
To see more details, Click HERE Sparkle Prom Style #72165
2022-2023 Prom & Party Dresses Sneak Peek: Sheaths & A-Lines
NEW for 2022! Sparkle Prom Style #72158: Fit & Flare Sheath Prom Dress with Plunging V-Neckline, Beaded Waistband Belt & Lace Up Back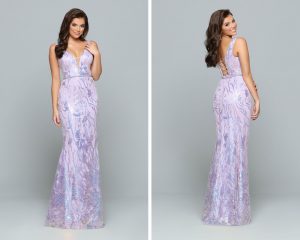 Available in: Lilac
To see more details, Click HERE Sparkle Prom Style #72158
NEW for 2022! Sparkle Prom Style #72168: A-Line Prom Dress with High Neck Pleated Halter Neckline &Open Back with Criss Cross Straps. Pleated Skirt has Hidden Pockets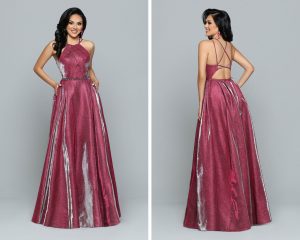 Available in: Neon Plum
To see more details, Click HERE Sparkle Prom Style #72168
NEW for 2022! Sparkle Prom Style #72218: A-Line Prom Dress with Modest Sheer Illusion Neckline Beaded Lace Applique Bodice, Deep V-Back & Skirt with Slit & Sweep Train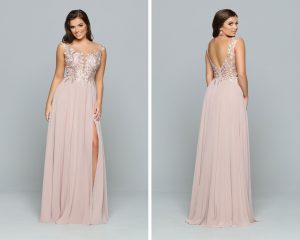 Available in: Midnight, Rose Gold
To see more details, Click HERE Sparkle Prom Style #72218
2022-2023 Prom & Party Dresses Sneak Peek: Bold & Daring Designs
NEW for 2022! Sparkle Prom Style #72219: Fit & Flare Mermaid Prom Dress with Plunging V-Neck Halter & Open Back with Strap Detail. Skirt has Thigh-High Slit & Sweep Train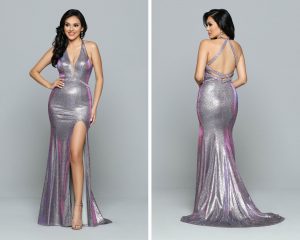 Available in: Purple
To see more details, Click HERE Sparkle Prom Style #72219
NEW for 2022! Sparkle Prom Style #72166: Fit & Flare Sheath Prom Dress with Plunging V-Neckline, Fitted Cutout Bodice with Diagonal Beading & Two-Tone Sequin Skirt with Sweep Train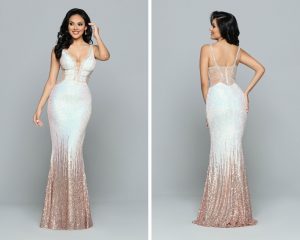 Available in: Black/Gold, Cream/Gold
To see more details, Click HERE Sparkle Prom Style #72166
NEW for 2022! Sparkle Prom Style #72213: Fit & Flare Mermaid Sheath Prom Dress with Beaded Lace Applique Bodice, Plunging V-Neckline with Lace Up Modesty Panel & Deep V-Back. Skirt has Thigh-High Slit & Sweep Train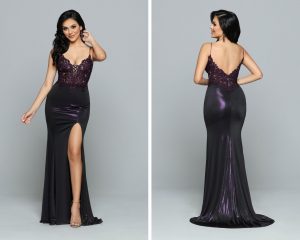 Available in: Pink, Purple
To see more details, Click HERE Sparkle Prom Style #72213
NEW for 2022! Sparkle Prom Style #72207: Fit & Flare Mermaid Sheath Prom Dress with Plunging V-Neckline, Cut Out Bodice with Open Back & Lace Up Ties, Slit Skirt & Sweep Train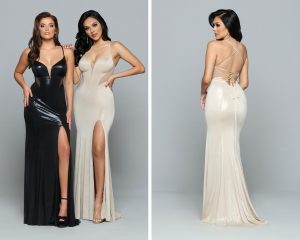 Available in: Champagne, Navy
To see more details, Click HERE Sparkle Prom Style #72207
2022-2023 Prom & Party Dresses Sneak Peek: Pretty Ball Gowns
NEW for 2022! Sparkle Prom Style #72150: A-Line Ball Gown Prom Dress with Plunging V-Neckline & V-Back, Beaded Bodice & Tiered Ruffled Skirt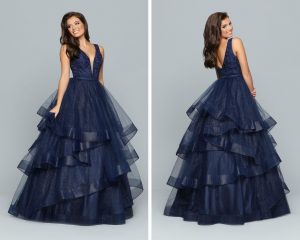 Available in: Navy, Pink
To see more details, Click HERE Sparkle Prom Style #72150
NEW for 2022! Sparkle Prom Style #72152: A-Line Ball Gown Prom Dress with Modest V-Neckline & V-Back, Lace Applique Bodice with 3D Fabric Flowers & Full Gathered Skirt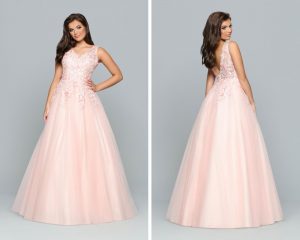 Available in: Pink, Yellow
To see more details, Click HERE Sparkle Prom Style #72152
NEW for 2022! Sparkle Prom Style #72175: A-Line Ball Gown Prom Dress with Plunging V-Neckline, Deep V-Back & Cut Out Side Panels. Skirt has Wide Beaded Waistband & Hidden Pockets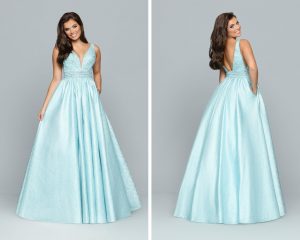 Available in: Aqua
To see more details, Click HERE Sparkle Prom Style #72175
NEW for 2022! Sparkle Prom Style #72205: A-line Prom Dress with Plunging V-Neckline, Open Back with Strap Detail & Beaded Lace Applique Bodice. Full Skirt has Hidden Pockets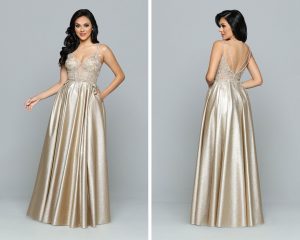 Available in: Gold, Turquoise
To see more details, Click HERE Sparkle Prom Style #72205
2022-2023 Prom & Party Dresses Sneak Peek: Ombre
NEW for 2022! Sparkle Prom Style #72208: Fit & Flare Sheath Prom Dress with Modest V-Neckline, Open Back with Wide Beaded Strap Detail & Skirt with Sweep Train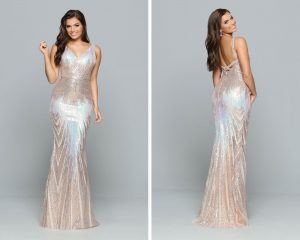 Available in: Champagne/Multi, Red/Multi
To see more details, Click HERE Sparkle Prom Style #72208
NEW for 2022! Sparkle Prom Style #72167: A-Line Ball Gown Prom Dress with Plunging V-Neckline, Cut Out Back Bodice over Open Back & Two-Tone Skirt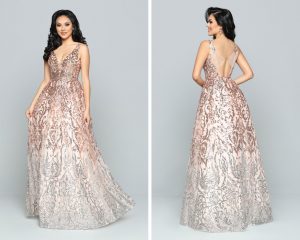 Available in: Rose Gold/Silver
To see more details, Click HERE Sparkle Prom Style #72167
NEW for 2022! Sparkle Prom Style #72192: A-Line Sheath Prom Dress with V-Neckline, Cut Out Bodice Back with Lace-up Ties & Ombre Skirt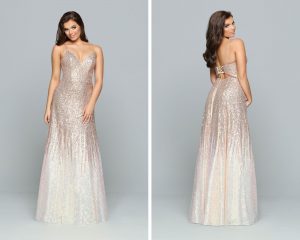 Available in: Gold/Cream
To see more details, Click HERE Sparkle Prom Style #72192
To shop our entire 2022 prom & party dress collection, Click HERE or on the image below: