Our pastel prom dresses 2022-2023 with their decidedly feminine vibe will always make fashion waves no matter the year or the season.
Our new designer pastel dresses add a fun & flirty feel to almost any classic prom dress silhouette. This year's collection includes these delicious dresses:
Soft Chiffon A-Lines
Romantic Ball Gowns
Mermaid and Fit & Flare Dresses
When you choose your Prom Dress from Sparkle Prom's Collection …
You know that your gown will be created with top-quality fabrics, high-fashion design, and high-end construction. We guarantee you'll love their affordable prices. Best of all, most of these dresses are available for rush delivery at no extra charge!
Pastel Prom Dresses 2022-2023: Soft Chiffon A-Line
Sparkle Prom Style #72218: A-Line Prom Dress with Modest Sheer Illusion Neckline Beaded Lace Applique Bodice, Deep V-Back & Skirt with Slit & Sweep Train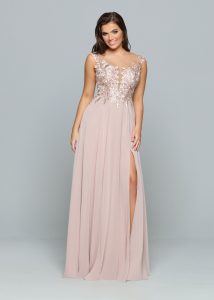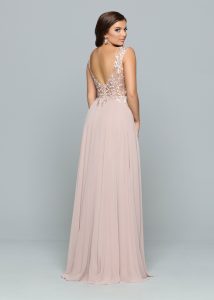 Available in: Midnight, Rose Gold
To see more details Click HERE Sparkle Prom Style #72218
Pastel Prom Dresses 2022-2023: Romantic Ball Gowns
Sparkle Prom Style #72152: A-Line Ball Gown Prom Dress with Modest V-Neckline & V-Back, Lace Applique Bodice with 3D Fabric Flowers & Full Gathered Skirt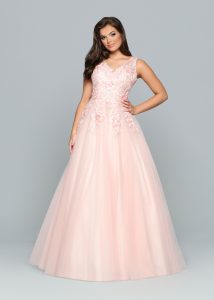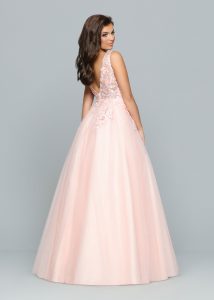 Available in: Pink, Yellow
To see more details Click HERE Sparkle Prom Style #72152
   Sparkle Prom Style #72175: A-Line Ball Gown Prom Dress with Plunging V-Neckline, Deep V-Back & Cut Out Side Panels. Skirt has Wide Beaded Waistband & Hidden Pockets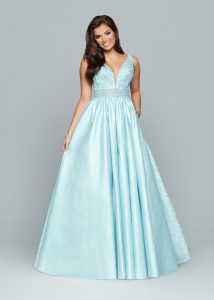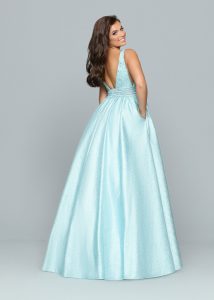 Available in: Aqua
To see more details Click HERE Sparkle Prom Style #72175
Pastel Prom Dresses 2022-2023: Mermaid and Fit & Flare Styles
Sparkle Prom Style #72158: Fit & Flare Sheath Prom Dress with Plunging V-Neckline, Beaded Waistband Belt & Lace Up Back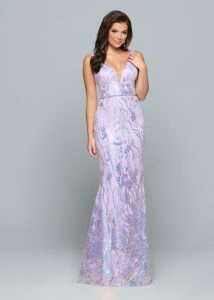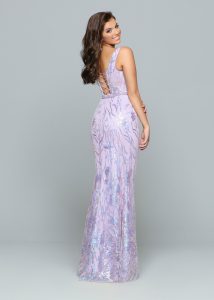 Available in: Lilac
To see more details Click HERE Sparkle Prom Style #72158
Sparkle Prom Style #72165: Mermaid Sheath Prom Dress with Plunging V-Neckline, Sequin Applique Bodice, Tiered Mermaid Skirt & Lace Up Back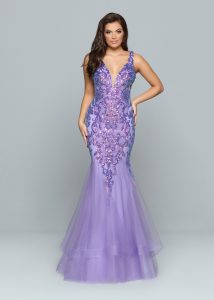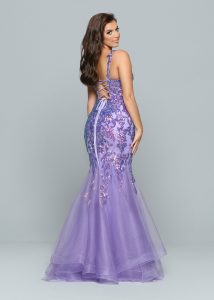 Available in: Mint, Purple
To see more details Click HERE Sparkle Prom Style #72165
Sparkle Prom Style #72176: Fit & Flare Sheath Prom Dress with Sweetheart Halter Neckline & Open Back with Lace Up Straps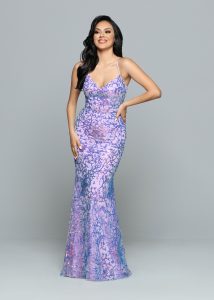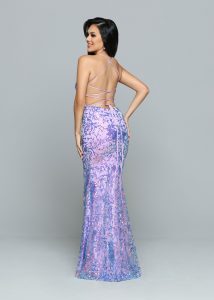 Available in: Lilac/Multi, Navy/Multi
To see more details Click HERE Sparkle Prom Style #72176
You'll find wonderful ideas both for pageant wear & knockout prom dresses. Click HERE or on the image below & subscribe to our Sparkle Prom Blog: