Frequently Asked Questions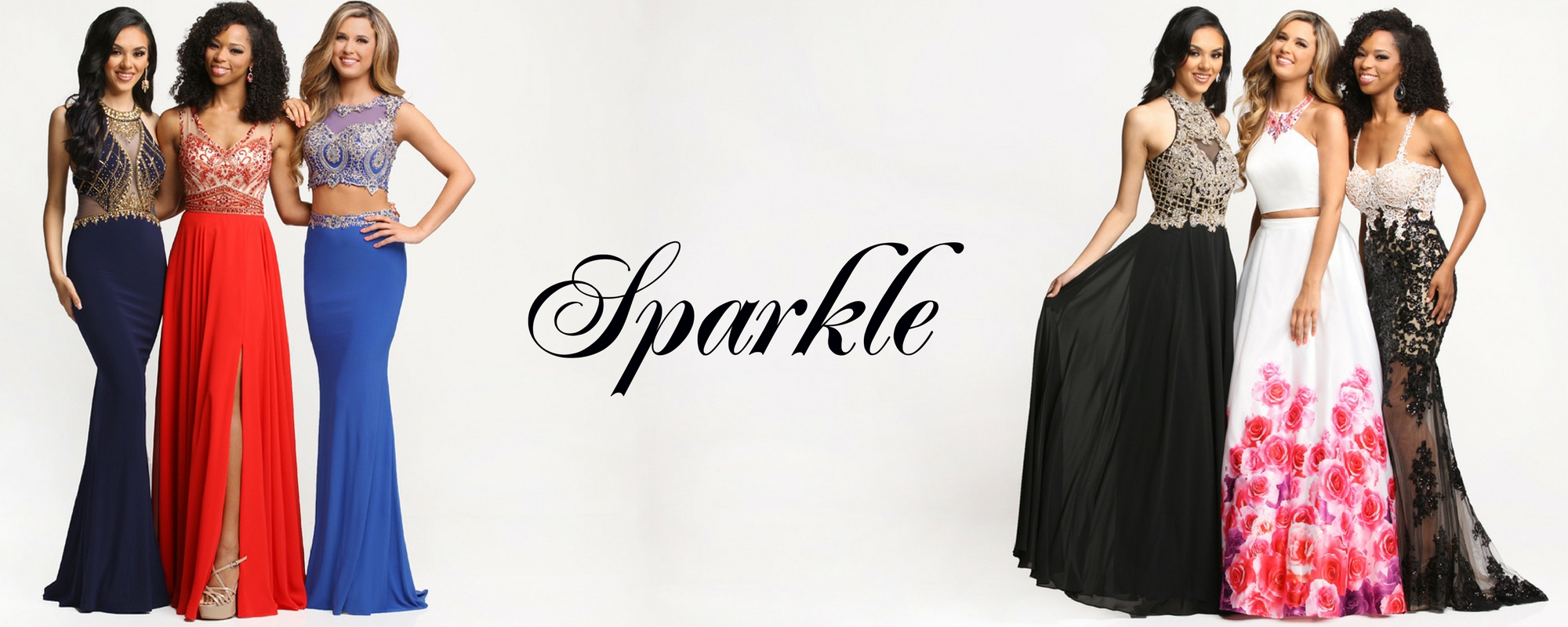 Welcome to the Sparkle Porm Frequently Asked Questions page. If you have a question about our site or products please take the time to read through the following most commonly asked questions. If you cannot find your answer below please Contact Us.
Most Commonly Asked Questions
Q
How do I find a store that carries Sparkle?
A
Simply visit our Store Locator to view all the prom stores in your area. You may also call or email us with your zip code, and we will gladly help you find a nearby retailer that carries Sparkle Prom dresses.
Q
Will I be able to try on this exact dress at the store?
A
If you have a specific prom dress style in mind, we suggest you first contact your nearby retailers to see if they have that specific dress available. If there are no stores in your area that carry the gown, you may place a special order for the prom dress to be made for you. You can place this order with any authorized Sparkle retailer.
Q
What do I do if there isn't a store near me on your store locator?
A
Give us a call at 832-947-2025 or email us at info@sparkleprom.com, and a member of our Customer Service Department will help you find a solution.
Q
How do I find out the prices of your gowns?
A
While Sparkle Prom is renowned for exceptional value and great affordability, we do not disclose the prices of our prom dresses online. Please locate a Sparkle retailer near you at Store Locator to inquire about pricing.
Q
Can I order my gown directly through you?
A
Sparkle provides dresses only to authorized retailers. We have hundreds of retailers across the USA with whom you may purchase your prom dress. Please visit our Store Locator to find a prom store near you.
Q
Where can I find your size chart?
Q
What sizes are your gowns available in?
A
Our prom gowns range from size 0 to 20.
Q
How do I know if the store is an authorized retailer?
A
All retailers mentioned or listed on our website are authorized Sparkle retailers. Please be aware that there are many counterfeiters across the internet that may try to sell you an inferior product. If you have any doubts about a retailer, call us at 832-947-2025 or email info@sparkleprom.com to verify the store's authenticity.
Q
Do your dresses come in colors other than those pictured online?
A
All available colors are listed on the website. There are several color options for each style.
Q
Will the color of my prom dress look exactly like what is shown on your website?
A
Although we attempt to match our colors to the website as accurately as possible, we cannot guarantee that the color you see on your device will exactly match your prom dress. There are many factors that may skew the color you perceive, including lighting, monitor settings, browsers, printers and more. Although the color should be very close, we suggest you visit a store if you are seeking a very specific shade of color.