Metallic prom dresses are still on-trend, but our 2020 Prom Dress Trends Metallic Gowns collection has softer & more feminine colors & fabrics.
This year's metallic jersey is available both with a more matte sheen & also one dress that's nothing less than liquid silver.
We also offer several softer colors than you usually find in traditional ball gown Prom dresses.
In this collection you'll find:
Glitter Mikado & Sparkle Knit A-Line Ball Gowns
Traditional Ball Gowns in Sparkle Knit & Sparkle Jacquard
Sexy Metallic Jersey Fit & Flare
Red Carpet Mikado Silk with Gold Metallic Lace Train
Unique Metallic Embroidery Cage Back Fit & Flare
Iridescent Shimmer Mikado & Metallic Organza Ball Gowns
When you choose your Prom Dress from Sparkle Prom's 2020 Collection …
You know that your gown will be created with top quality fabrics, high fashion design, and high-end construction. We guarantee you'll love their affordable prices. Best of all, most of these dresses are available for rush delivery at no extra charge!
2020 Prom Dress Trends Metallic Gowns: Glitter Mikado & Sparkle Knit A-Line Ball Gowns
NEW for 2020! Sparkle Prom Style #72030: Glitter Mikado A-Line Ball Gown Prom Dress, V-Neck, V-Back, Criss Cross Back Straps, Ribbon Corset, Beaded Waistband, Hidden Pockets, Sweep Train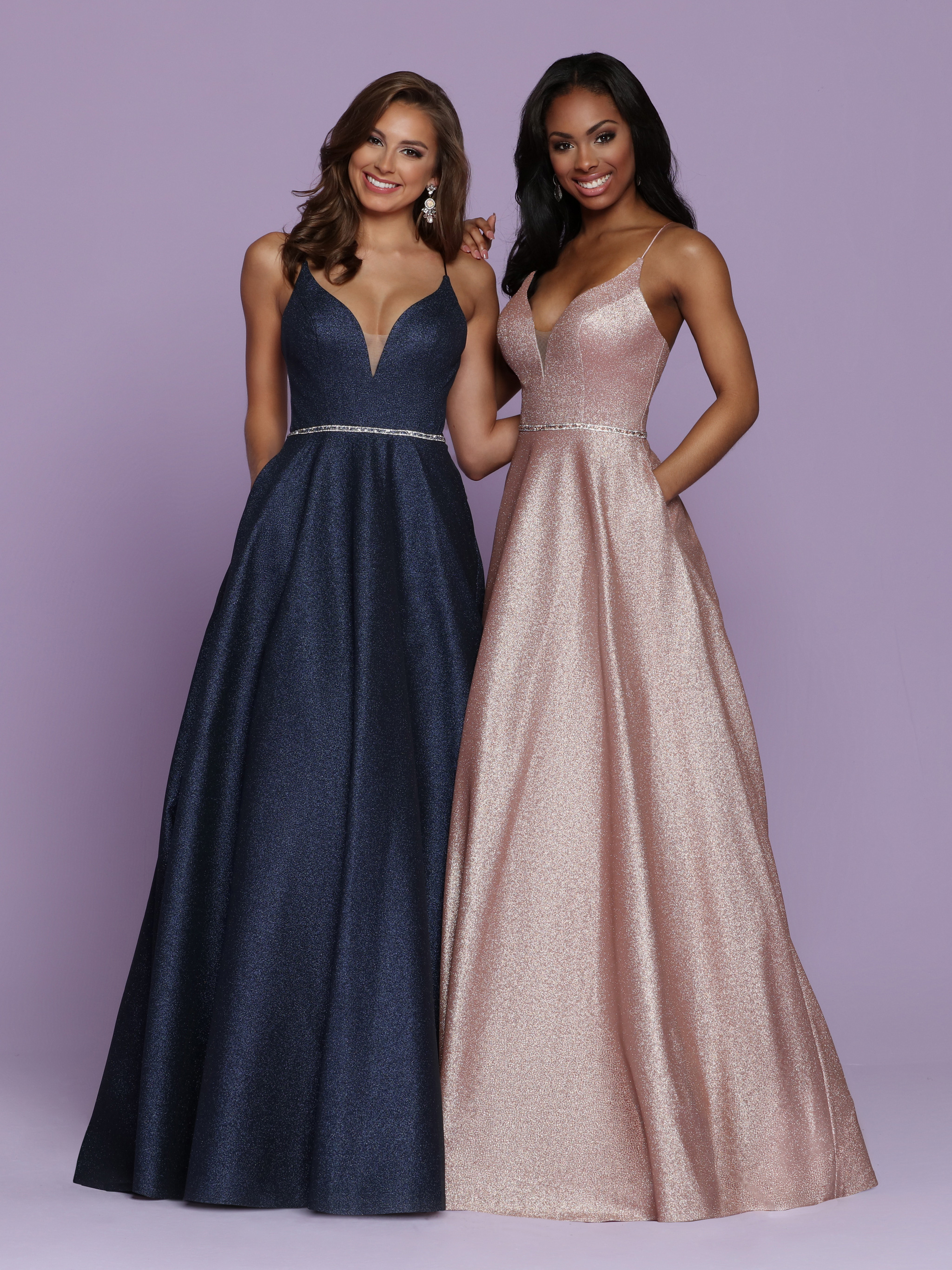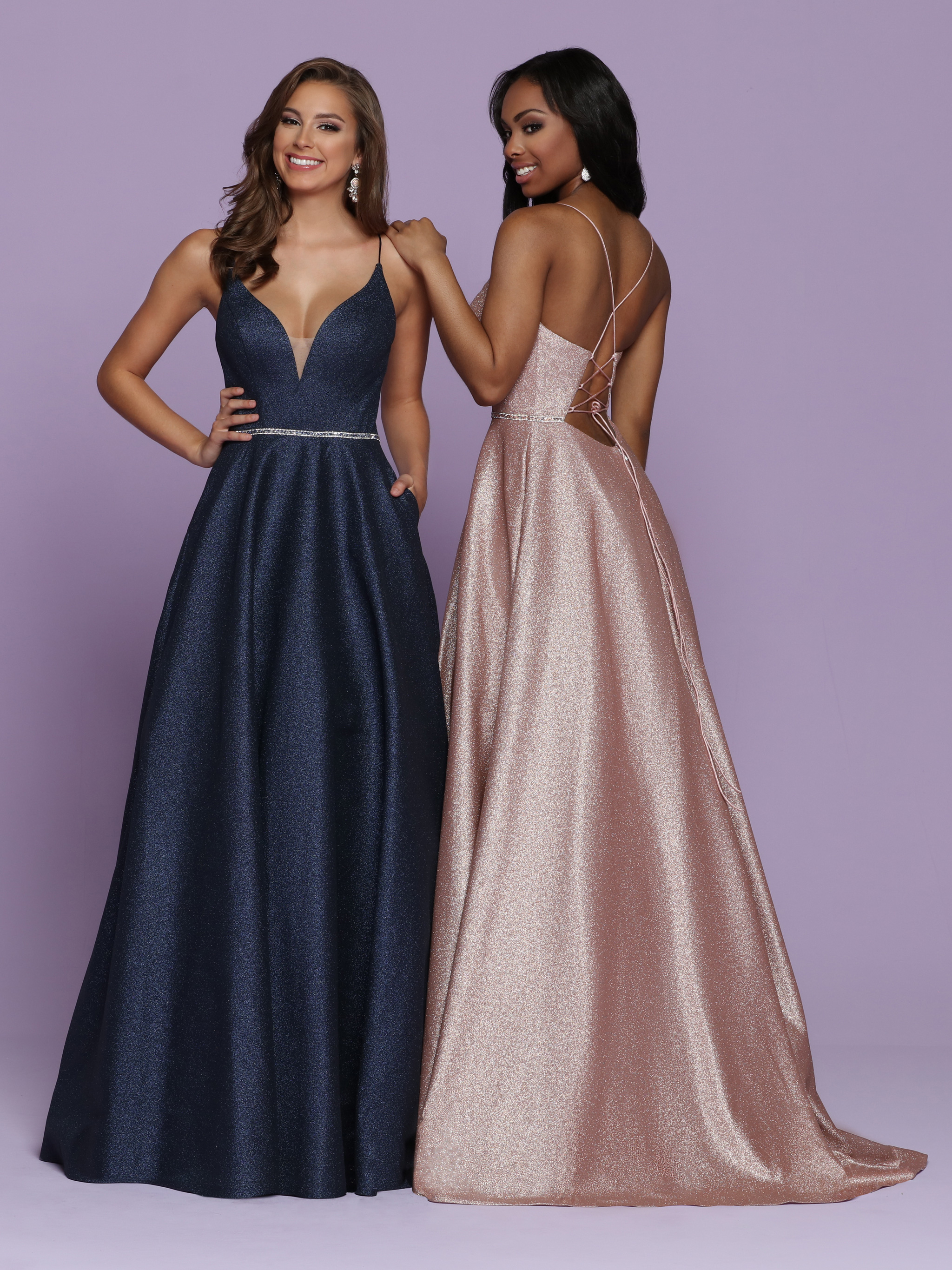 Available in: Midnight, Rose Gold
To see more details Click HERE Sparkle Prom Style #72030
NEW for 2020! Sparkle Prom Style #72059: Sparkle Knit A-Line Ball Gown Prom Dress, Straight Across Bodice, Shoulder Straps, Low Open Back, Full Pleated Floor Length Skirt, Wide Hem, Peek-a-Boo Thigh High Slit, Hidden Pockets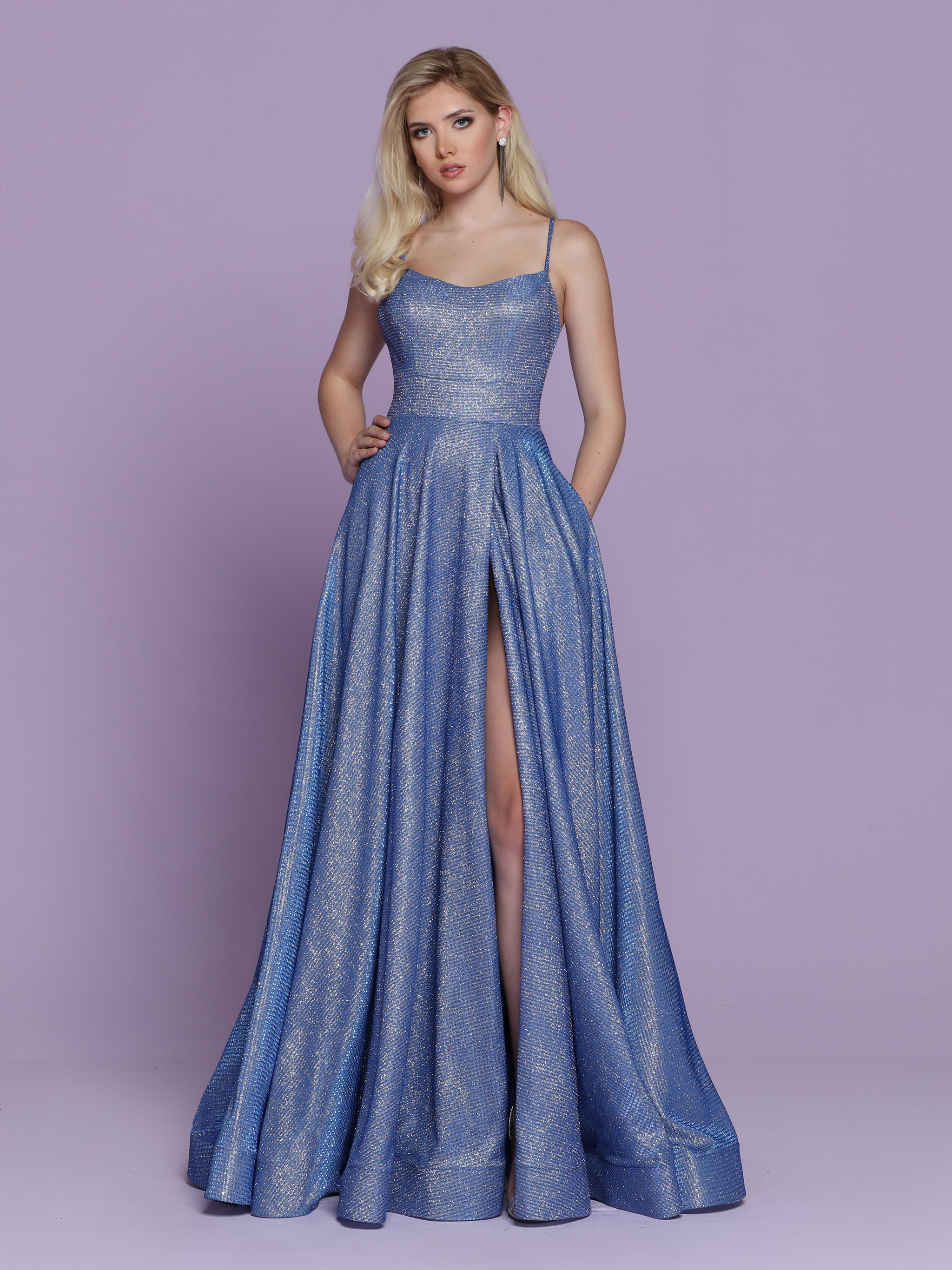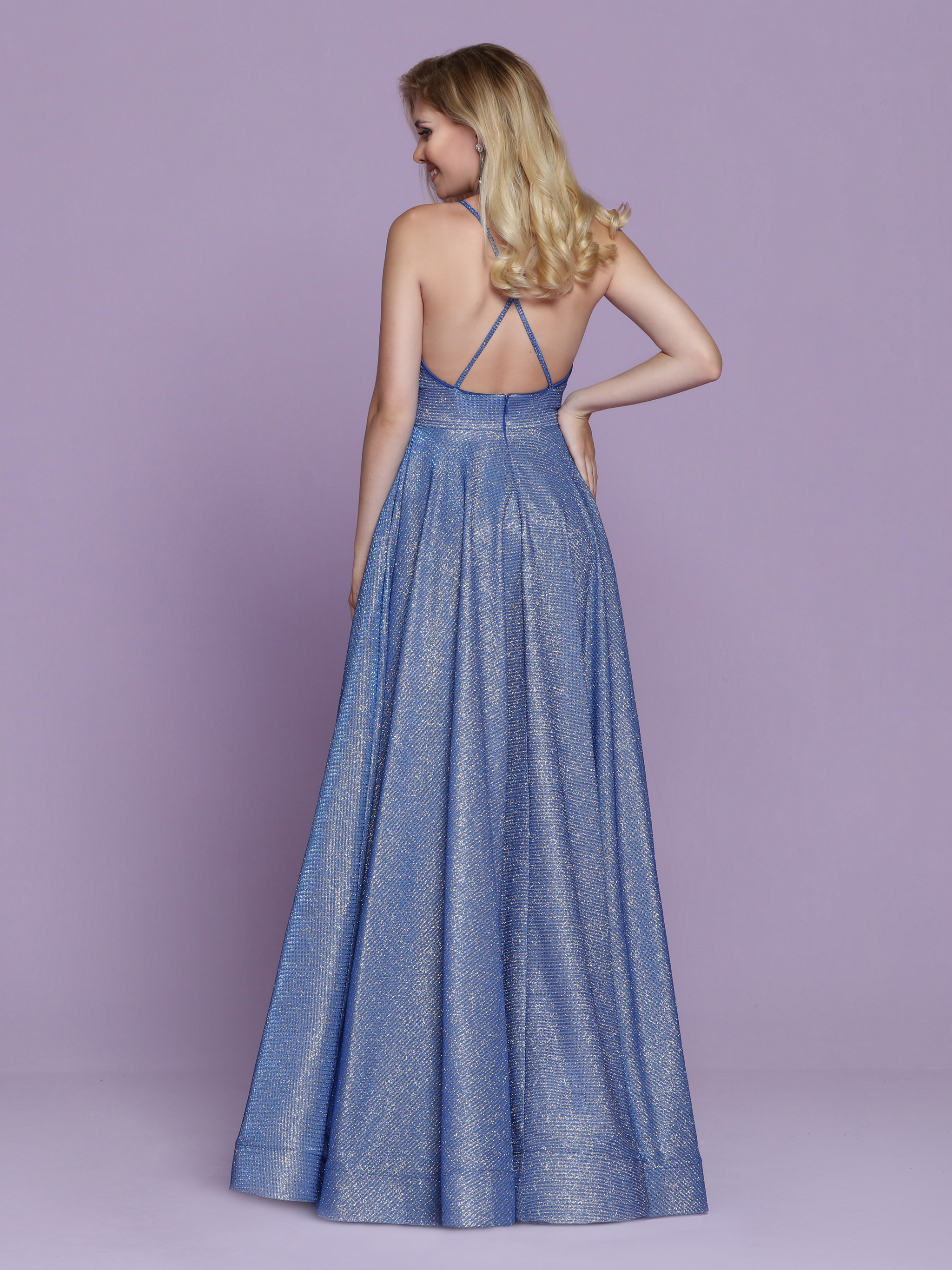 Available in: Blue, Red, Silver
To see more details Click HERE Sparkle Prom Style #72059
2020 Prom Dress Trends Metallic Gowns: Traditional Ball Gowns in Sparkle Knit & Sparkle Jacquard
NEW for 2020! Sparkle Prom Style #72078: Sparkle Knit A-Line Ball Gown Prom Dress, Wide Waistband, Sweetheart V-Neckline, Shoulder Straps, Open Back, Full Gathered Floor Length Ball Gown Skirt, Hidden Pockets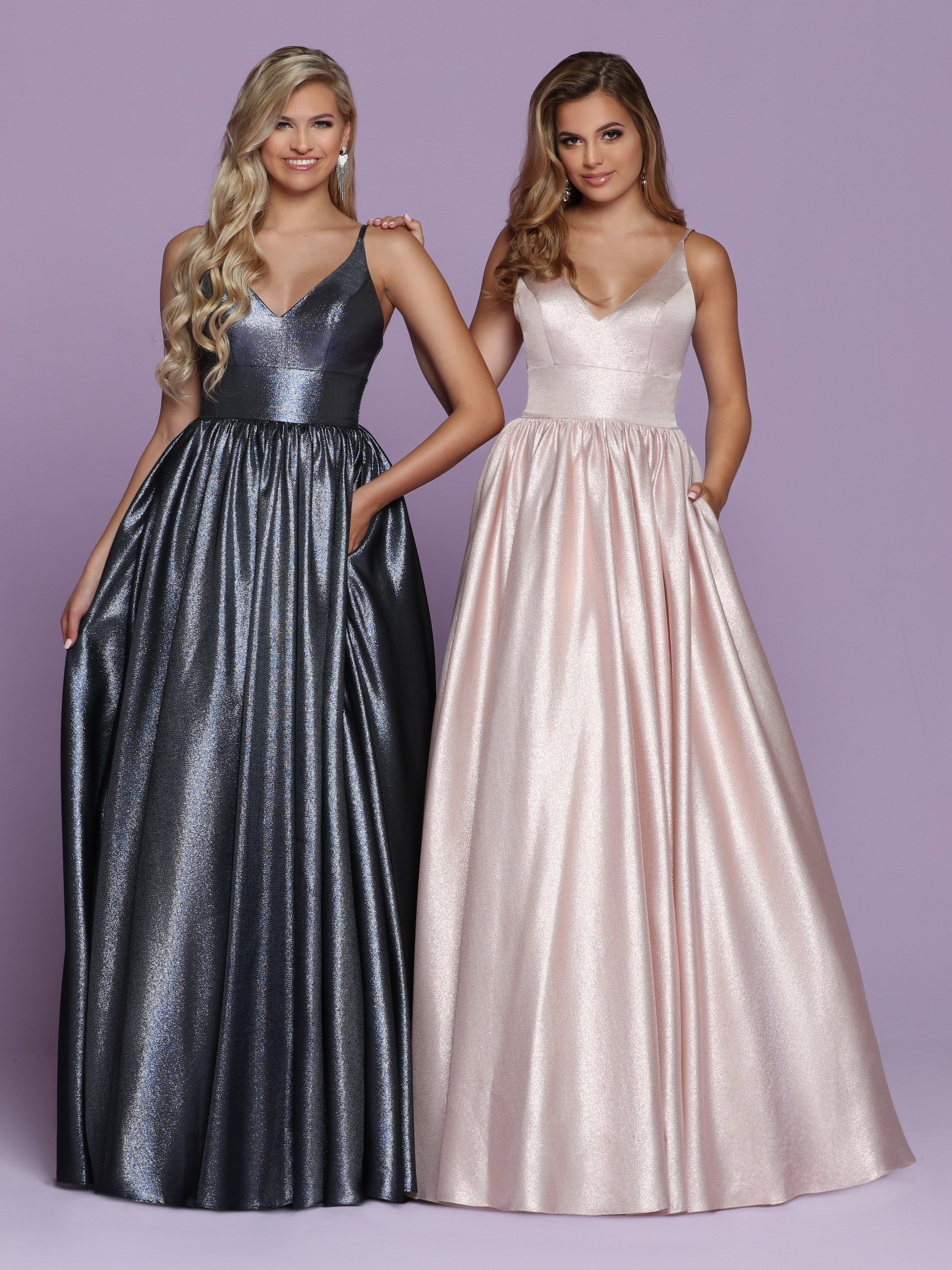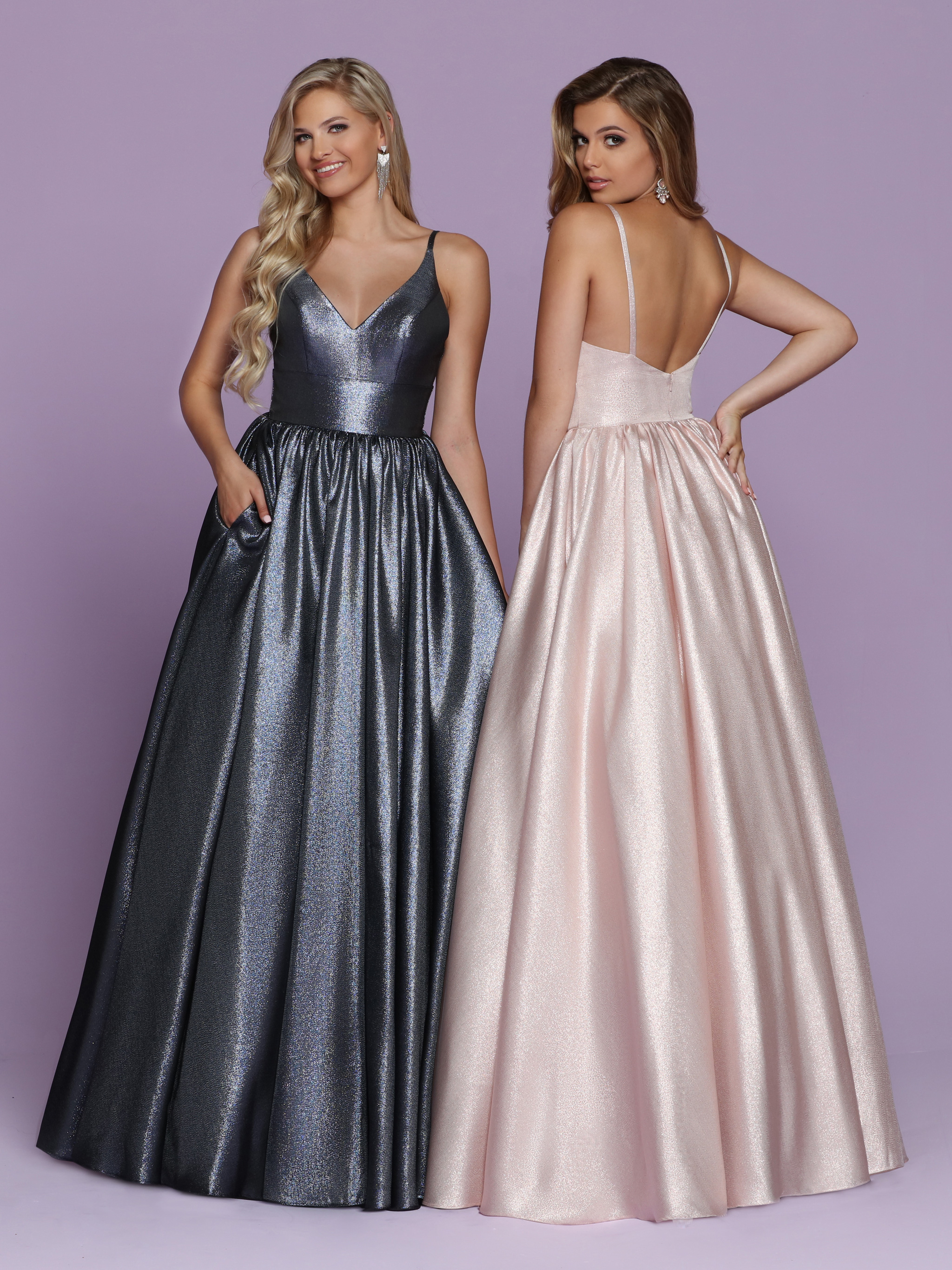 Available as shown: Blush, Charcoal, Navy
To see more details Click HERE Sparkle Prom Style #72078
NEW for 2020! Sparkle Prom Style #72084: Sparkle Jacquard A-Line Ball Gown Prom Dress,  Strapless Sweetheart Neckline, Beaded Waist Applique at the Waist, Ribbon Mini-Corset, Pleated Floor Length Skirt, Hidden Pockets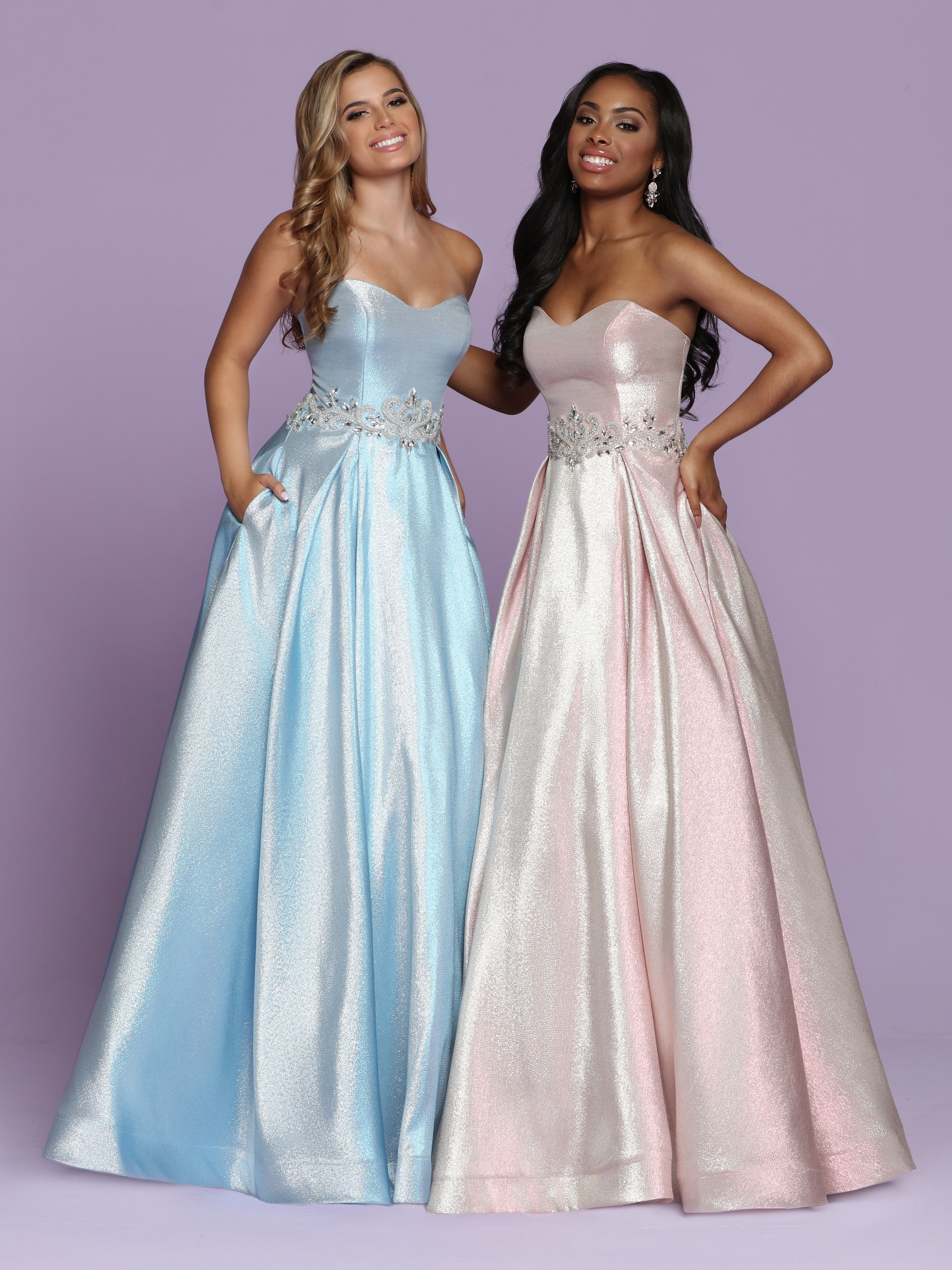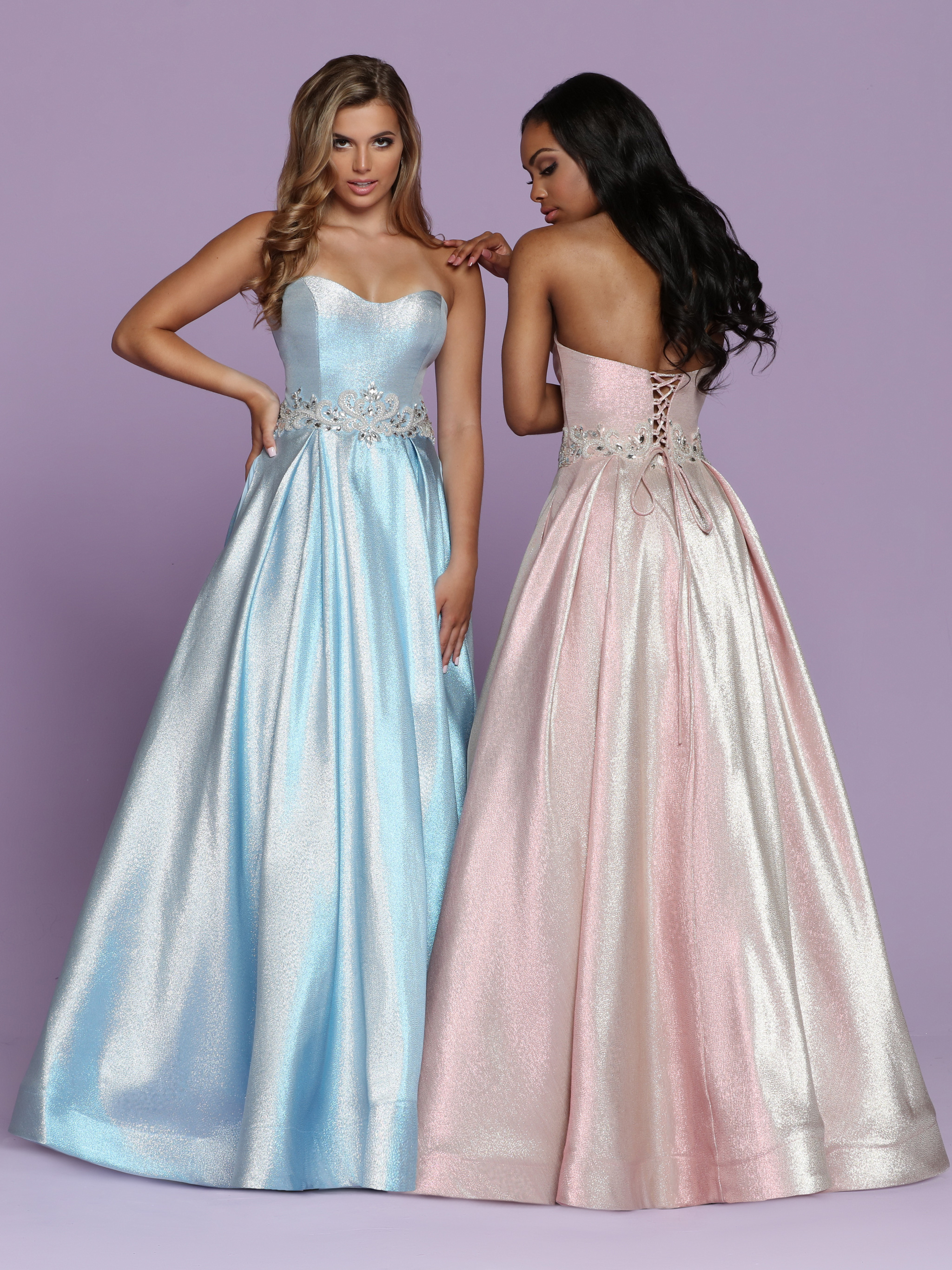 Available in: Blue/Silver, Pink/Silver
To see more details Click HERE Sparkle Prom Style #72084
2020 Prom Dress Trends Metallic Gowns: Sexy Fit & Flare in Metallic Jersey
NEW for 2020! Sparkle Prom Style #72043: Metallic Jersey Fit & Flare Prom Dress, Plunging V-Neckline, Modesty Panel, Halter Straps, Sheer Cutout Side Panels with Beadwork. Beaded Band Cage Design over Low Open V-Back, Matching Waistband/Belt at the Waist, Floor Length Hem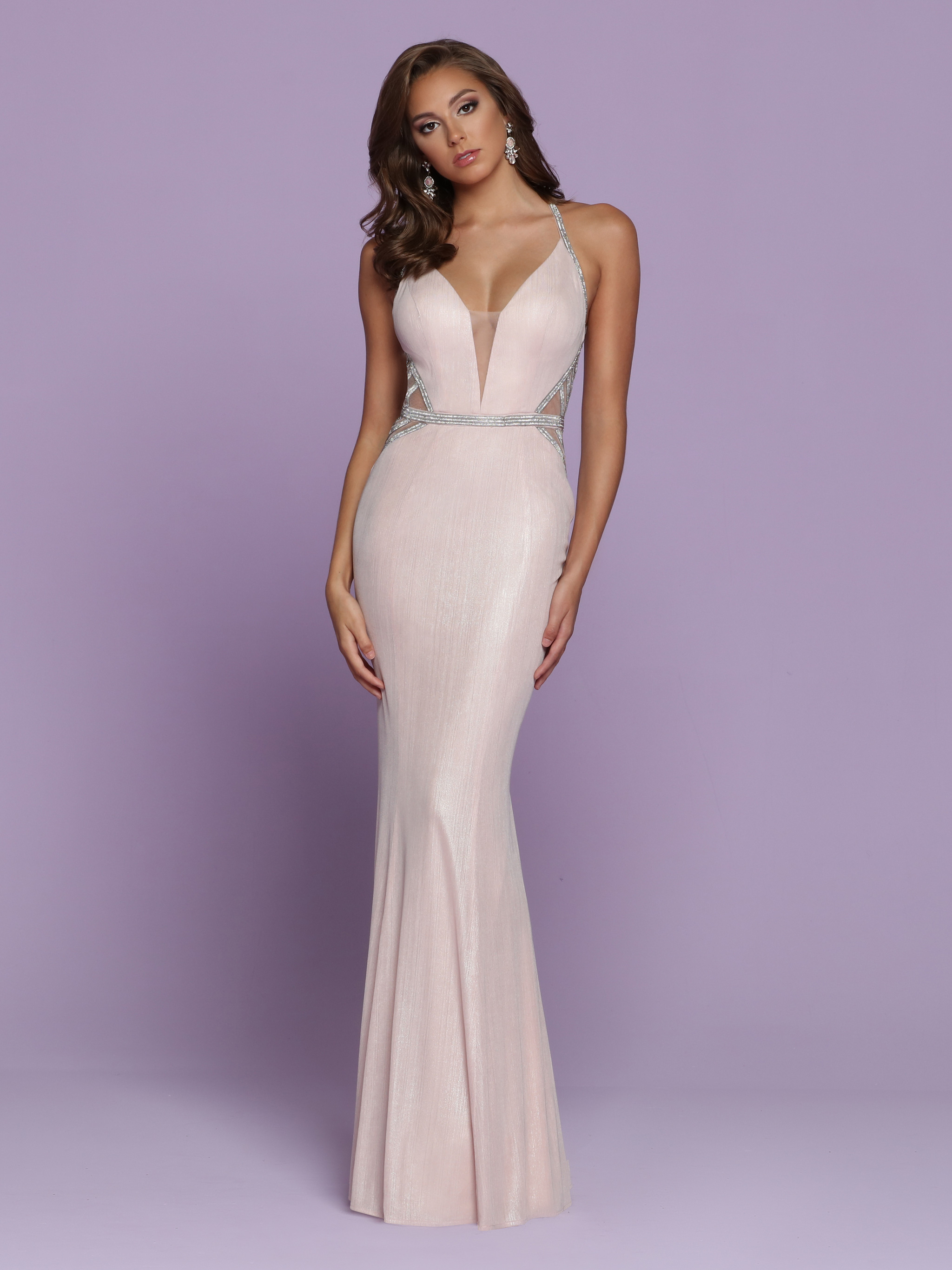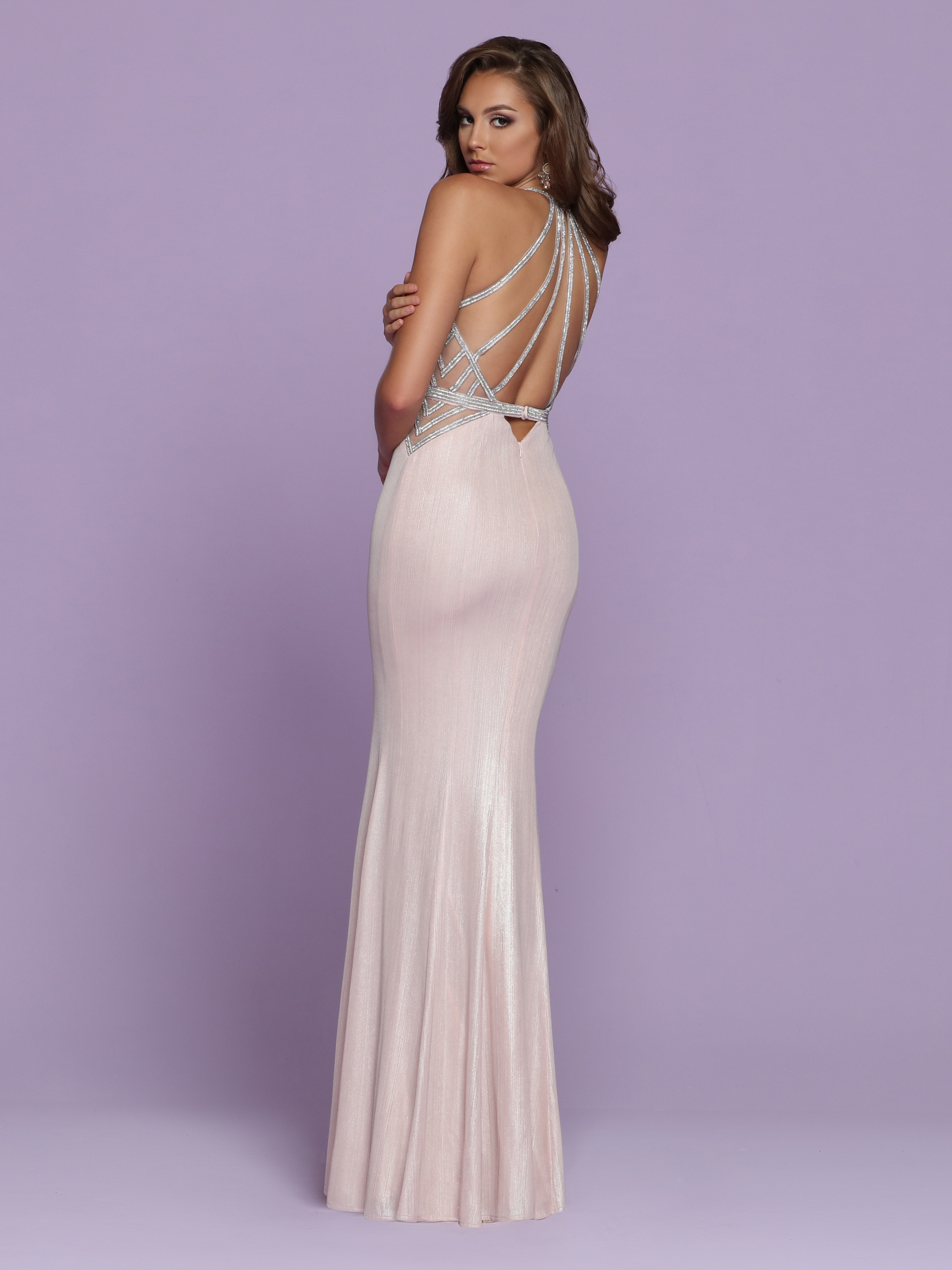 Available in: Black, Pink, Red
To see more details Click HERE Sparkle Prom Style #72043
NEW for 2020! Sparkle Prom Style #72044: Metallic Jersey Fit & Flare Prom Dress, Strapless Straight Across Bodice, Low Open Back, Wide Jersey Neckline Ruffle, Off the Shoulder Flutter Sleeves, Floor Length Hem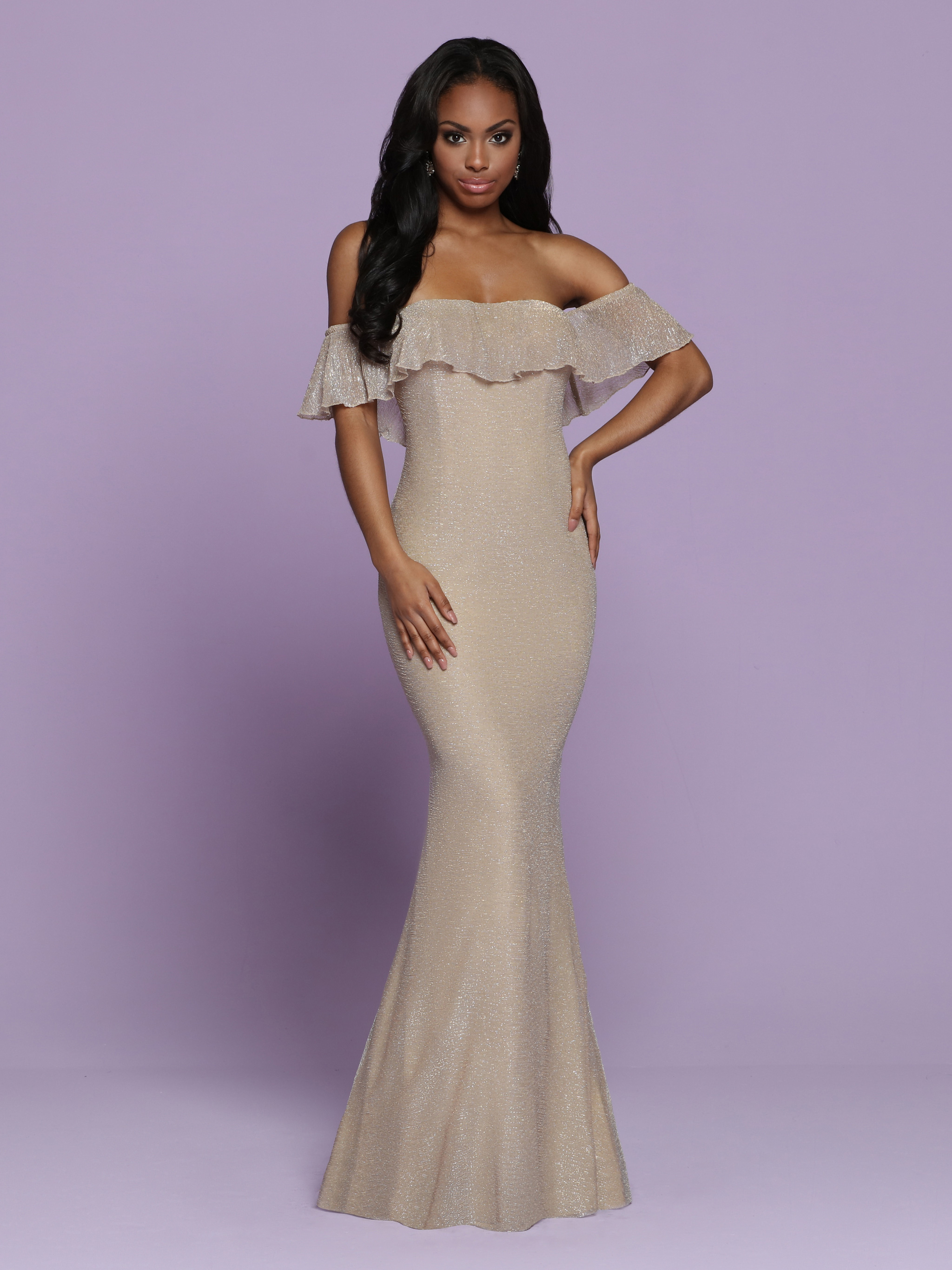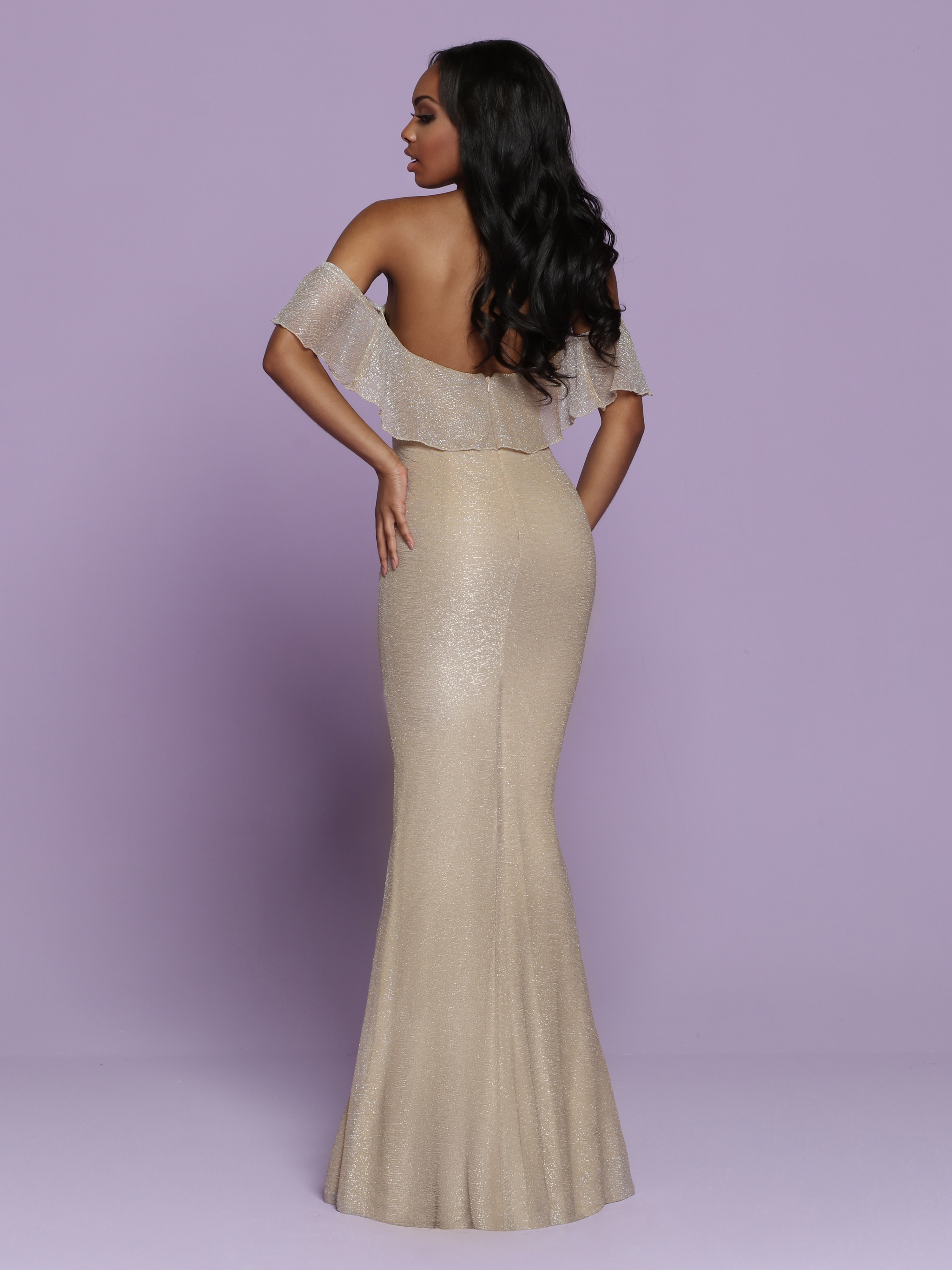 Available in: Sand, Silver
To see more details Click HERE Sparkle Prom Style #72044
NEW for 2020! Sparkle Prom Style #72075: Metallic Jersey Fit & Flare Sheath, Sweetheart Neckline, Off the Shoulder Straps, High Bateau Back Neckline, Sweep Train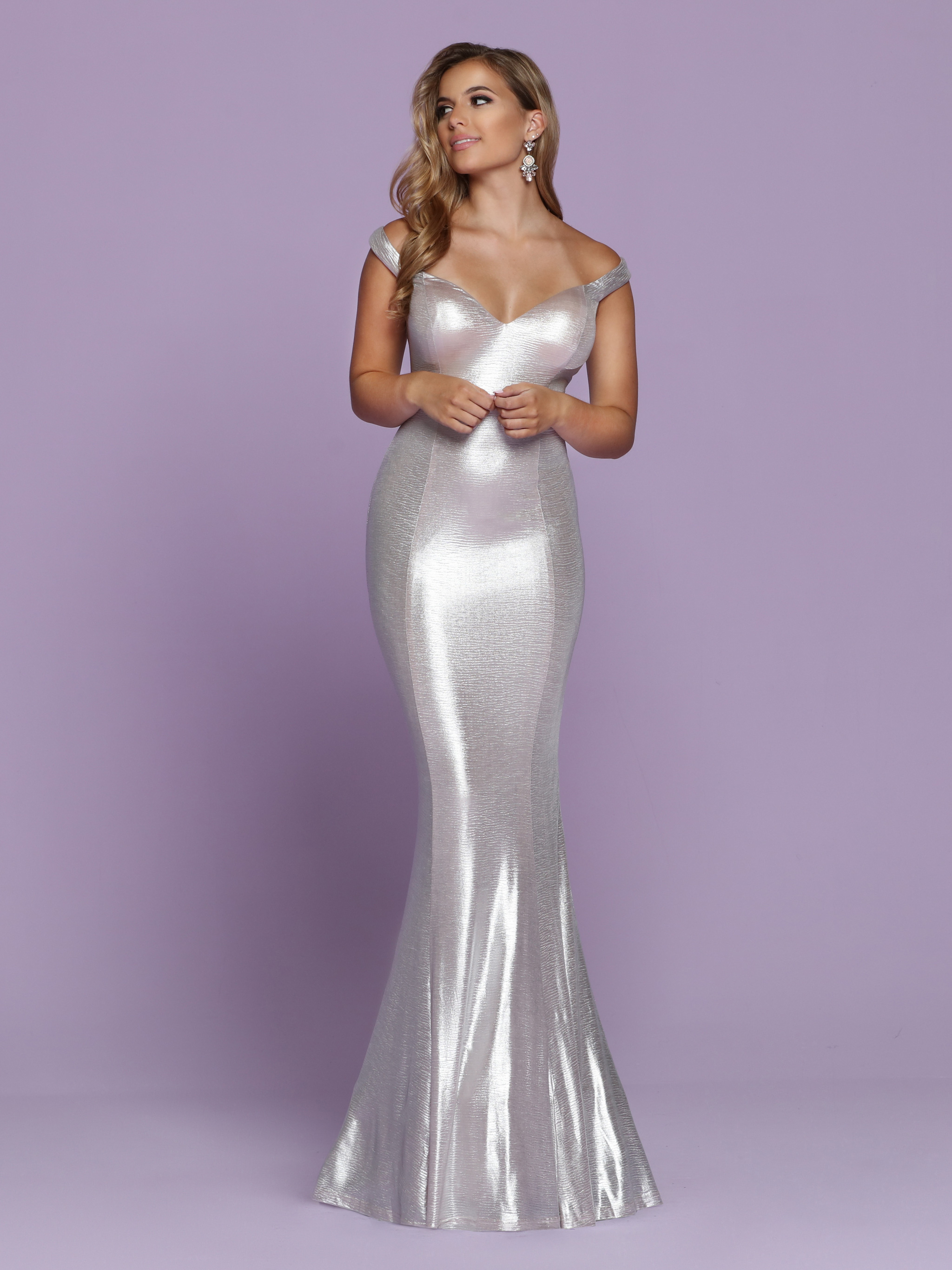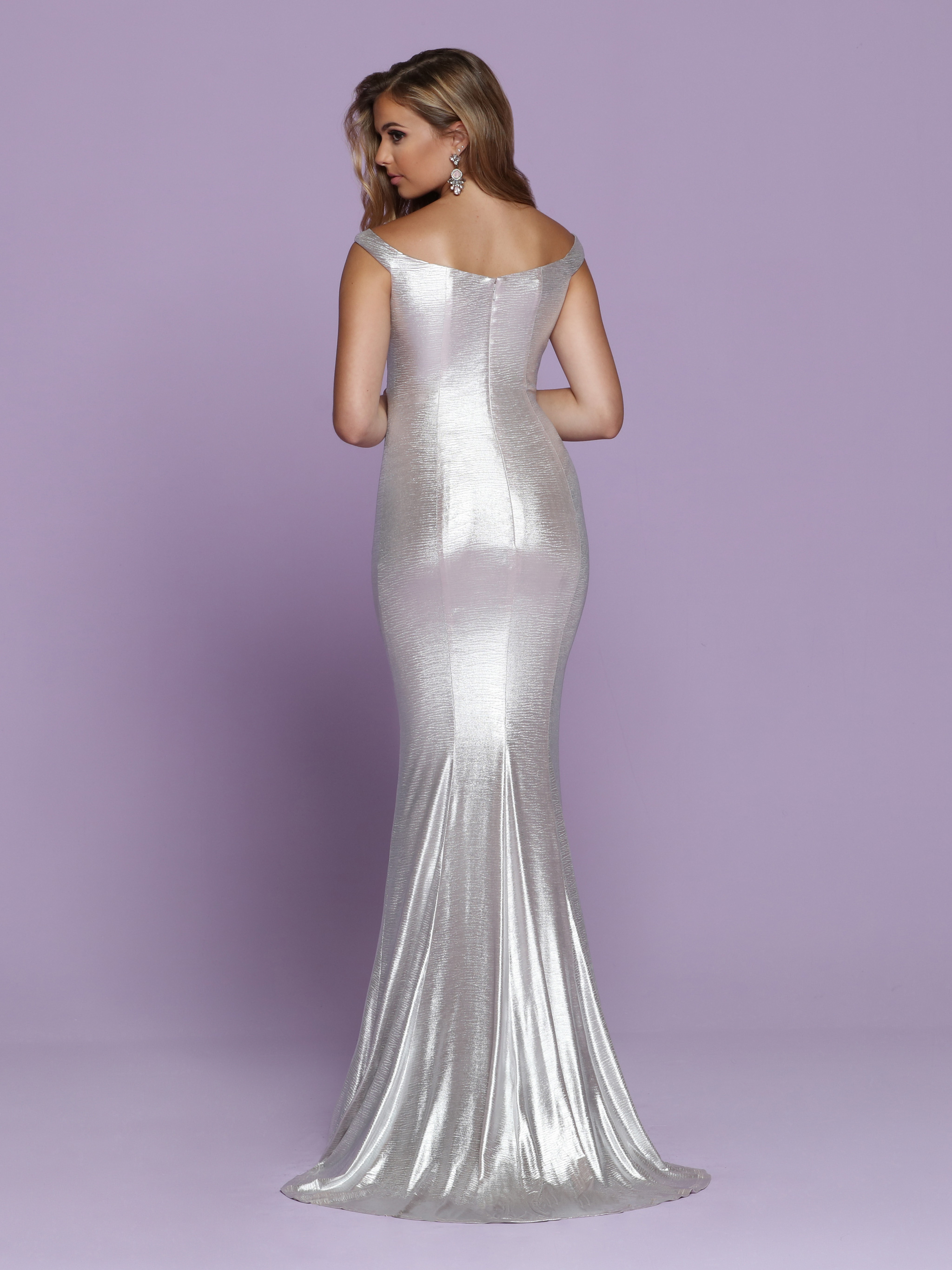 Available in: Pink/Silver
To see more details Click HERE Sparkle Prom Style #72075
2020 Prom Dress Trends Metallic Gowns: Red Carpet Mikado Silk with Gold Metallic Lace Train
NEW for 2020! Sparkle Prom Style #72049: Mikado & Lace Fit & Flare Prom Dress, Waist-Deep V-Neckline, Side Cutouts, Sheer Mesh Panels, Floor Length Trumpet Skirt, Gold Metallic Lace Deep V-Back & Full Sweep Train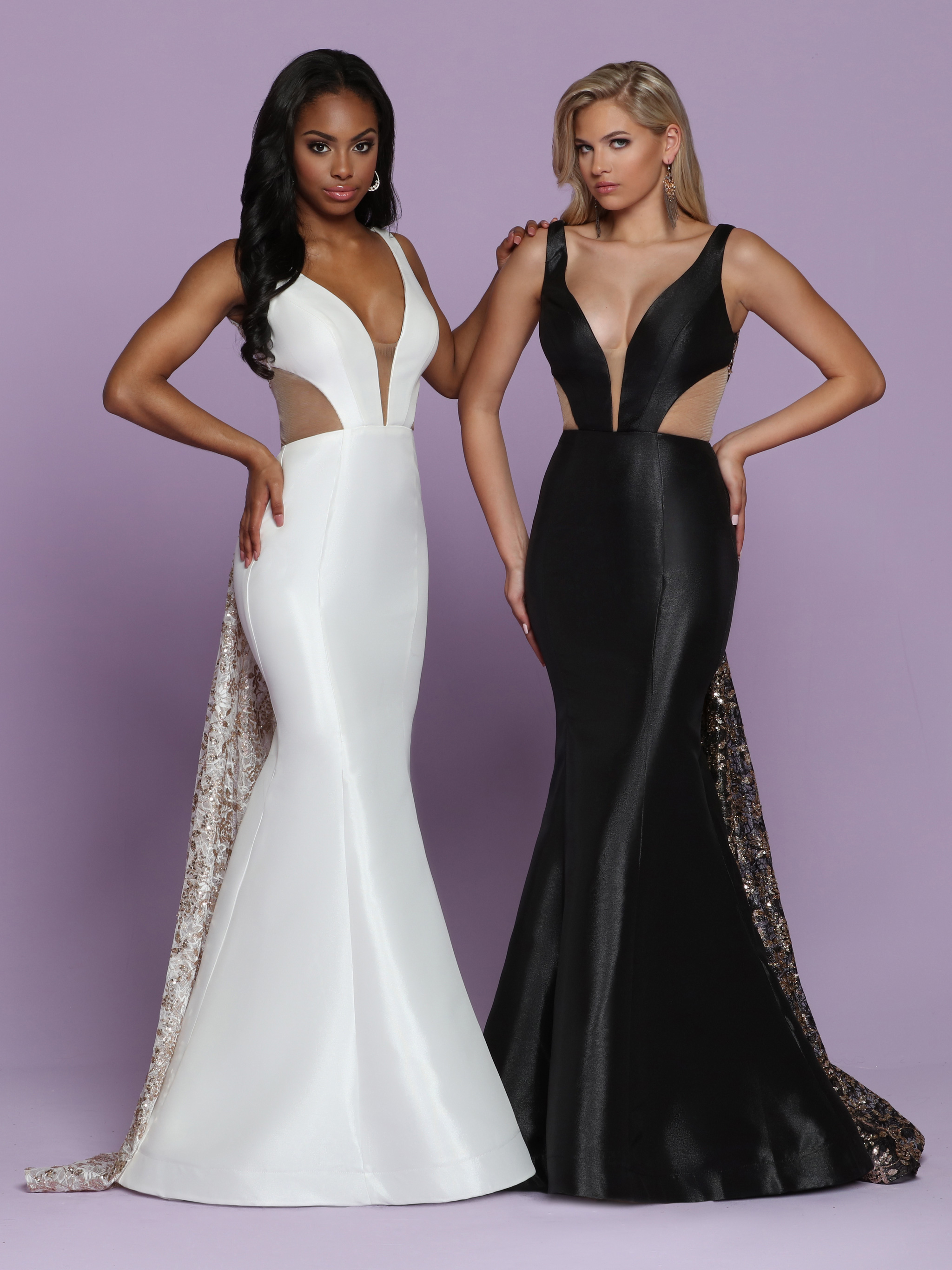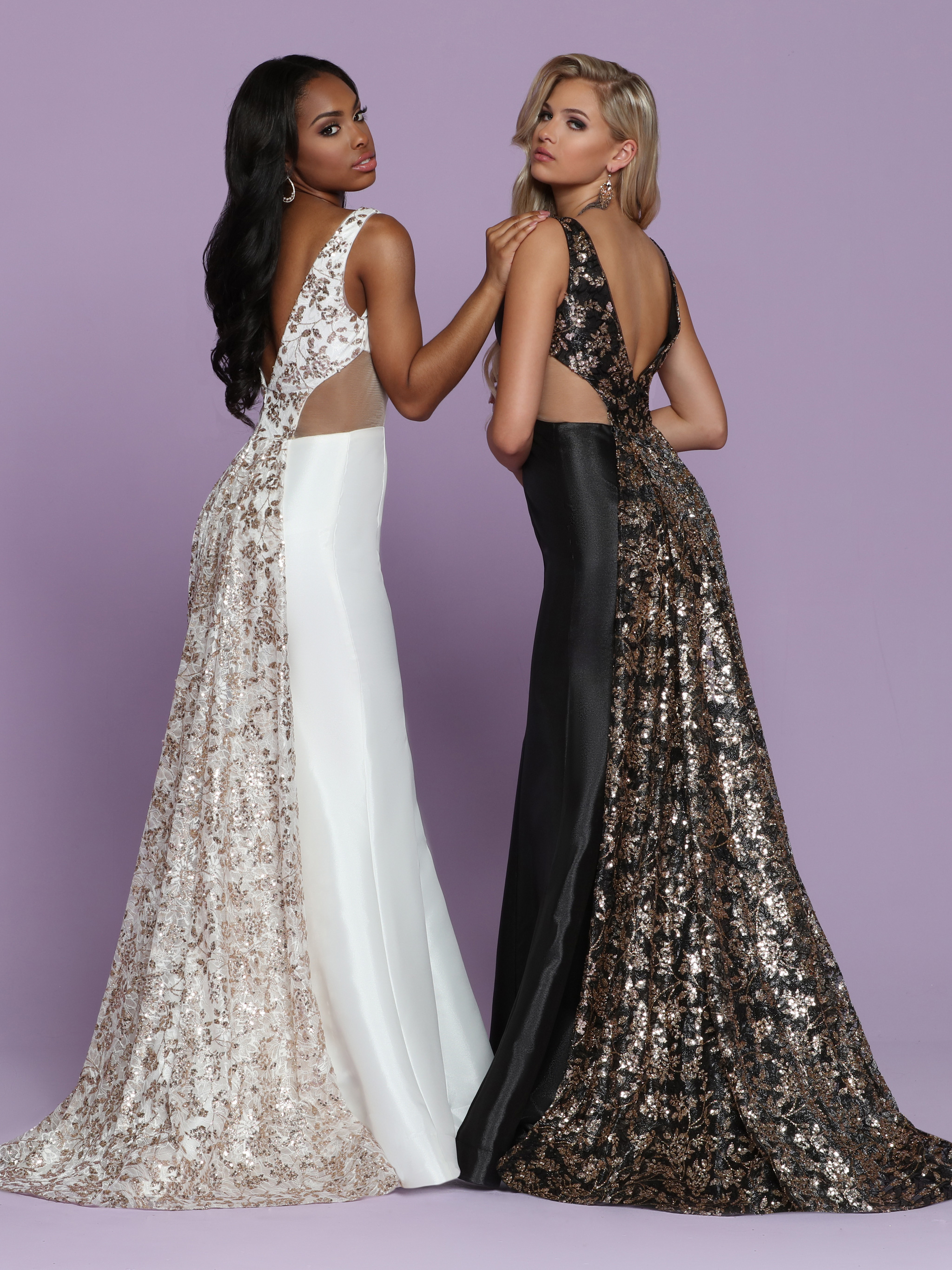 Available in: Black/Gold, Ivory/Gold
To see more details Click HERE Sparkle Prom Style #72049
2020 Prom Dress Trends Metallic Gowns: Unique Metallic Embroidery Cage Back Fit & Flare
NEW for 2020! Sparkle Prom Style #72088: Metallic Embroidery Fit & Flare Prom Dress, Modest High Halter Bodice Front, Open Back,  Ribbon Straps, Corset-Style Cage Closure, Floor Length Mermaid Trumpet Skirt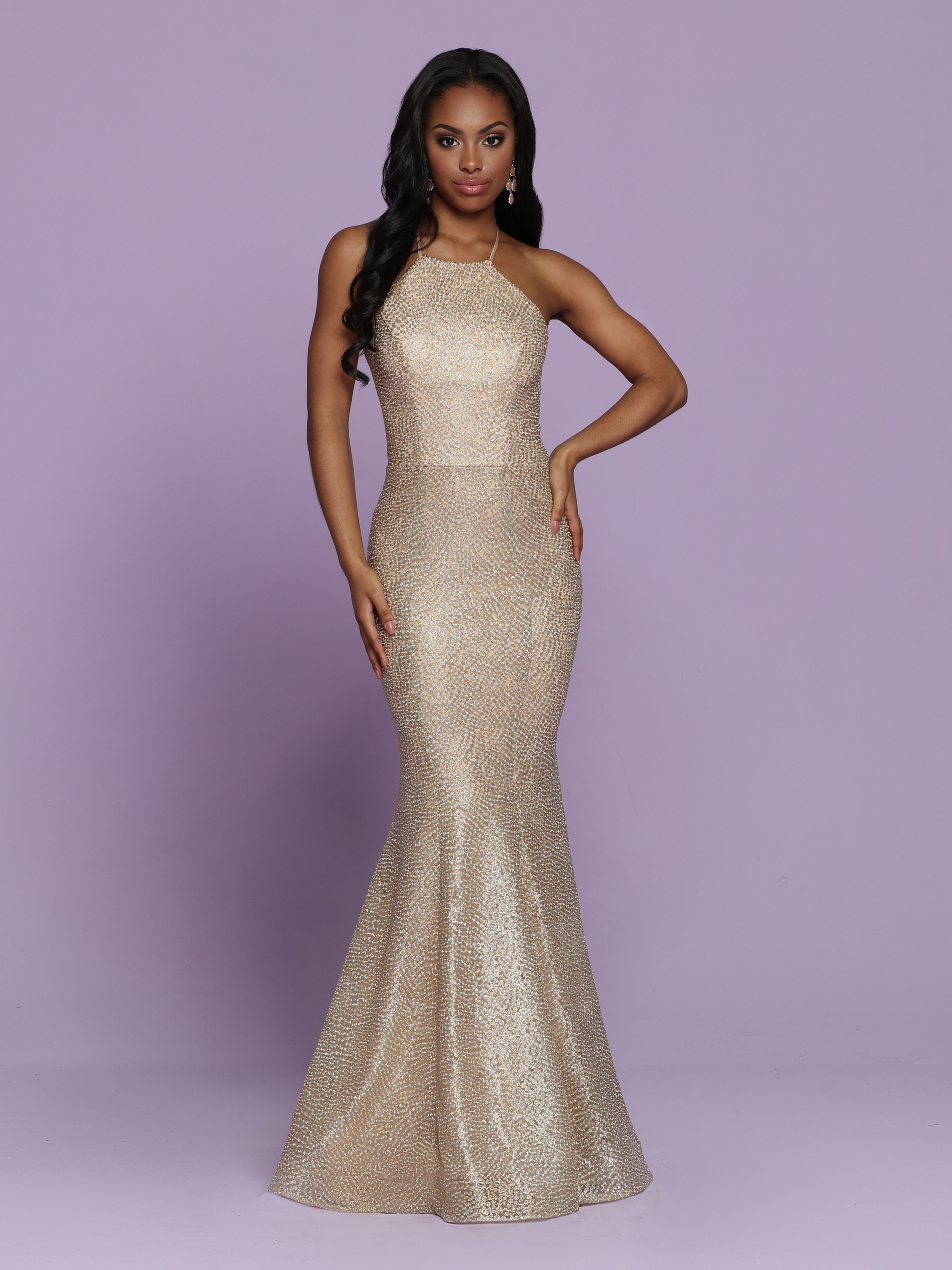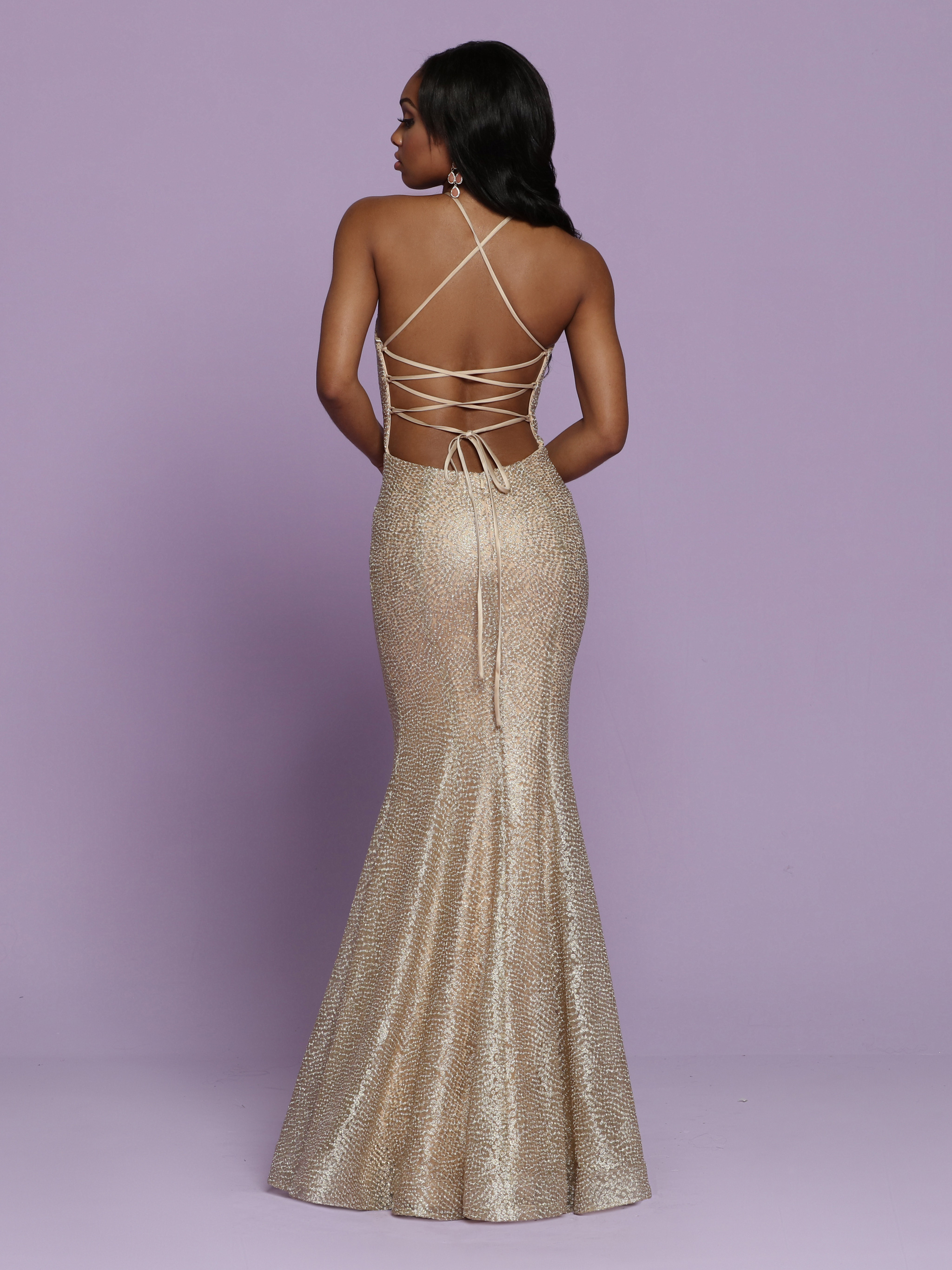 Available in: Gold, Silver
To see more details Click HERE Sparkle Prom Style #72088
2020 Prom Dress Trends Metallic Gowns: Iridescent Ball Gowns in Metallic Organza & Shimmer Mikado
NEW for 2020! Sparkle Prom Style #72071: Metallic Organza A-Line Ball Gown Prom Dress,  Sweetheart Neckline, Spaghetti Straps, Hidden Pockets, Center Back Bow, Iridescent Floor Length Skirt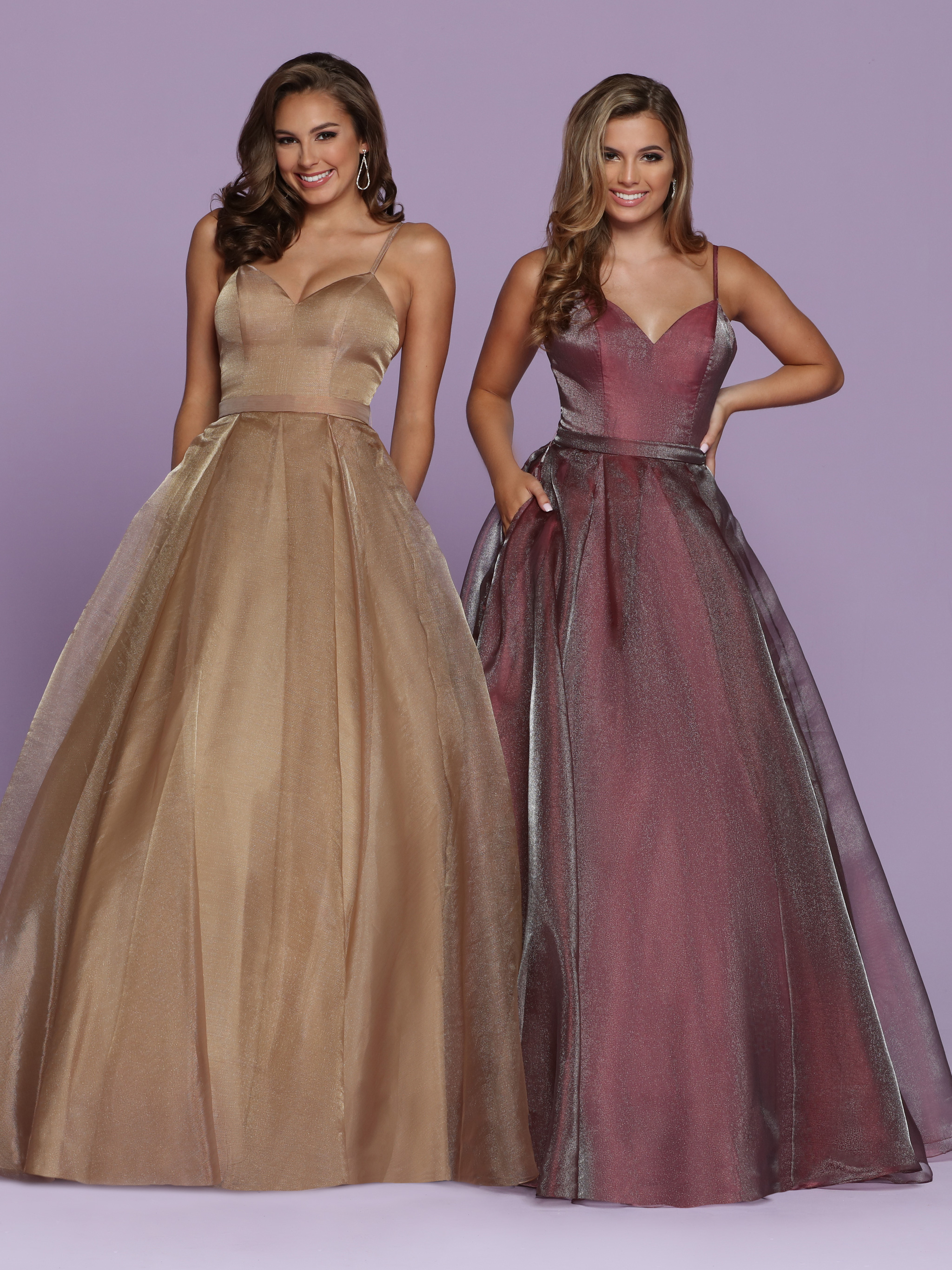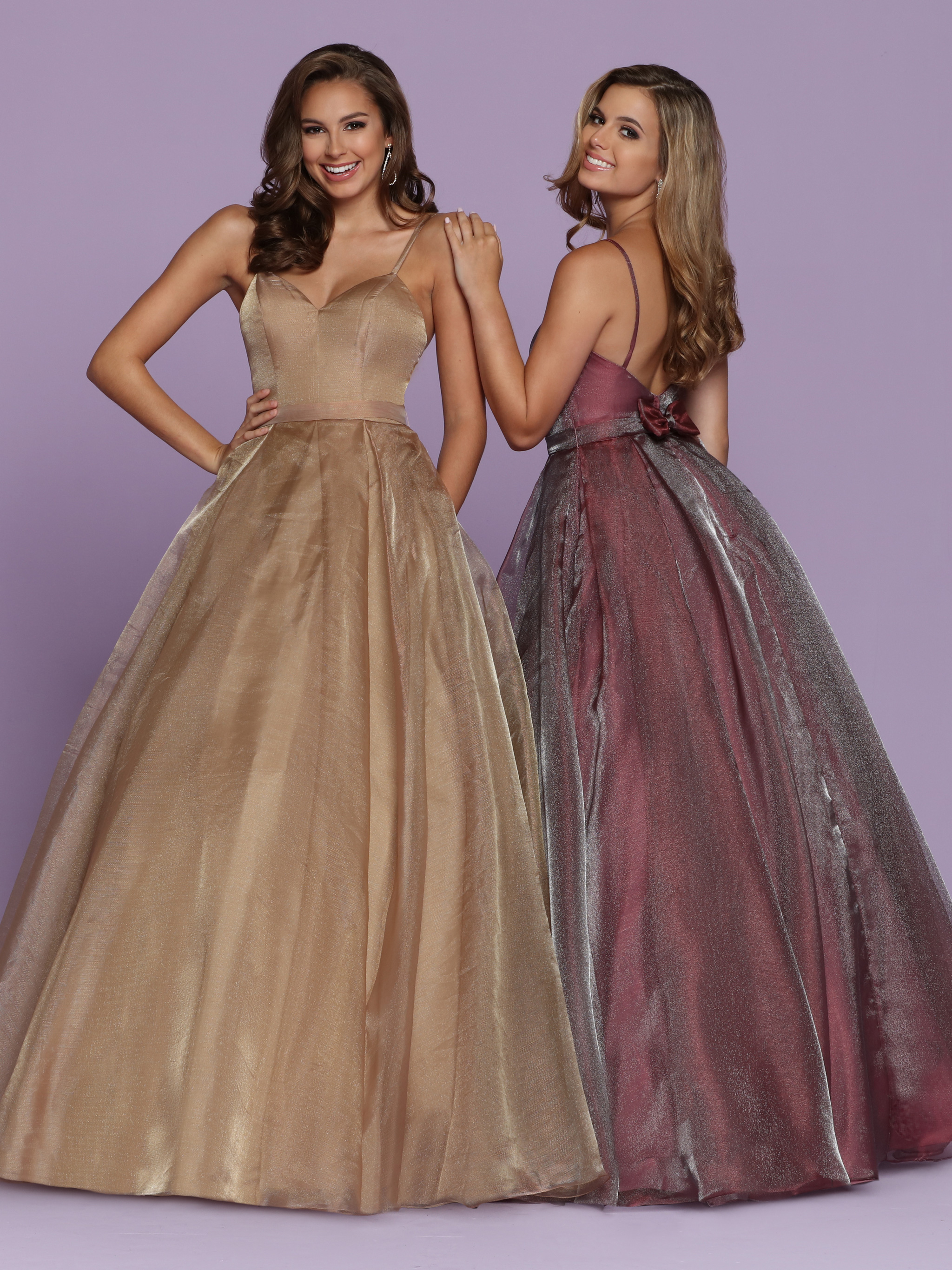 Available in: Bordeaux, Bronze, Midnight
To see more details Click HERE Sparkle Prom Style #72071
Classic Sparkle Prom Style #71924: Shimmer Mikado Ball Gown Prom Dress, Modest V-Neckline, V-Back, Front Waistband Bow Accent, Gathered Floor Length Skirt, Hidden Pockets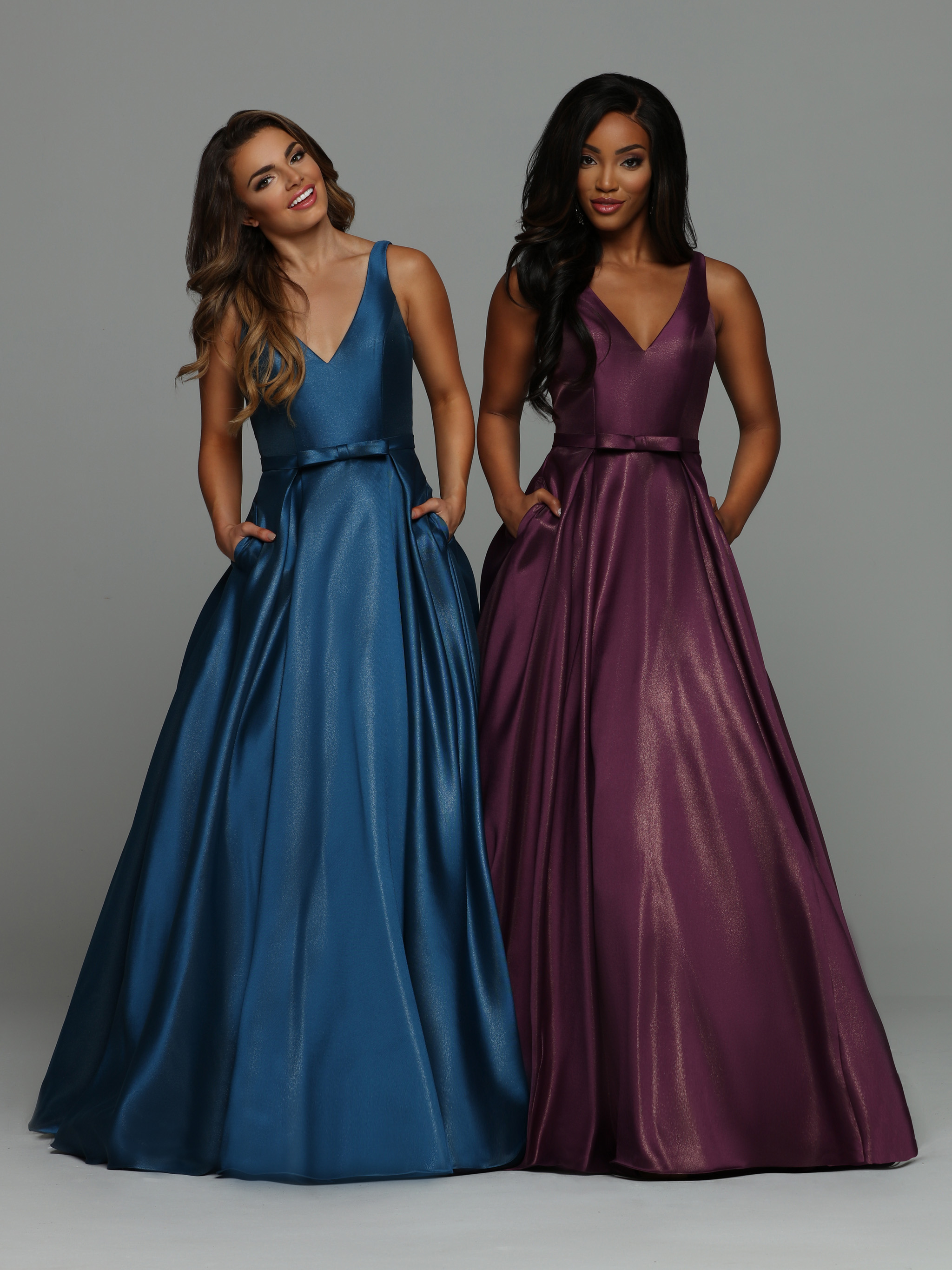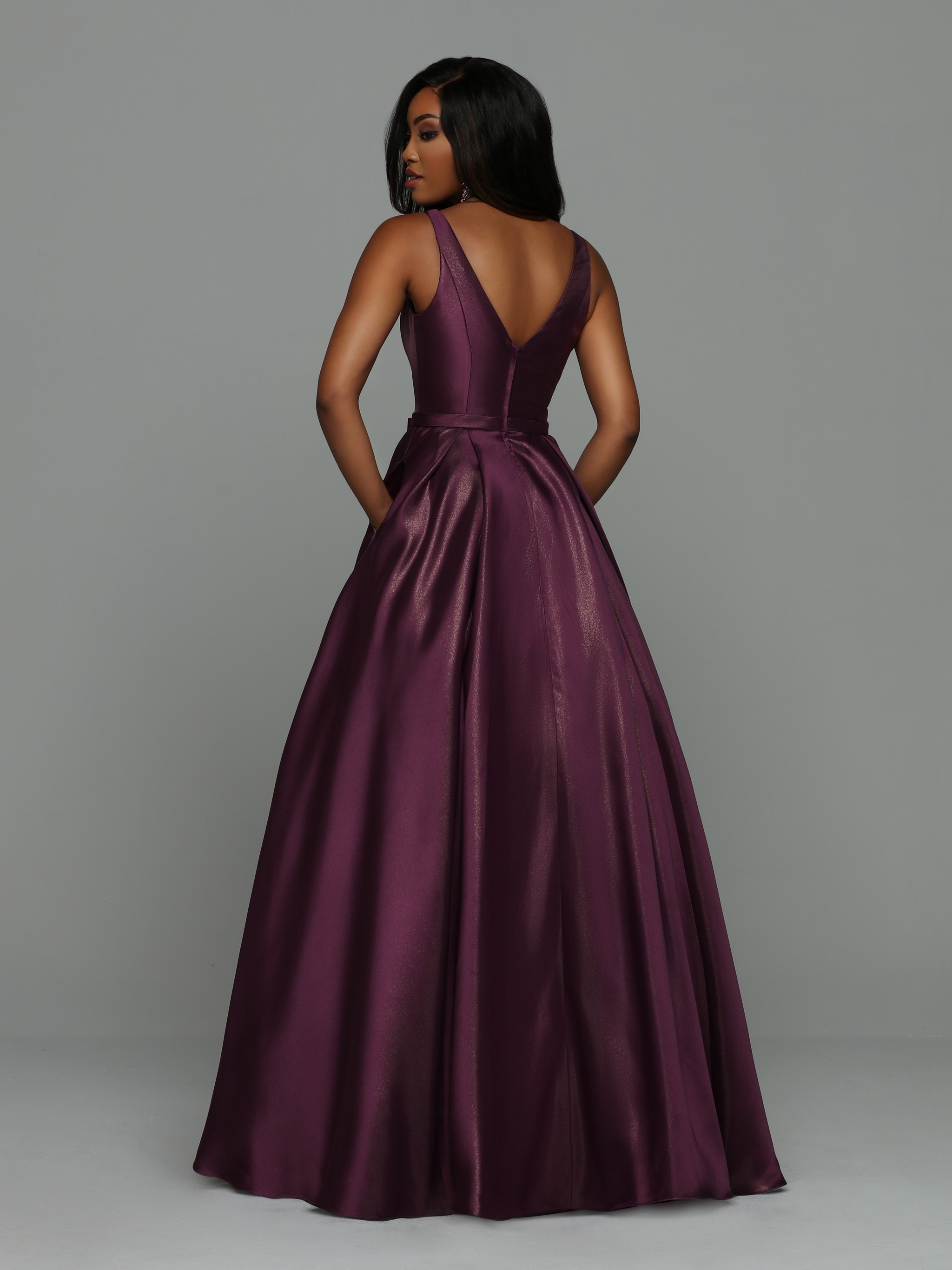 Available in: Black Galaxy, Purple Galaxy, Teal Galaxy
To see more details Click HERE Sparkle Prom Style #71924
 Check out these other hot trends for 2020:
Click HERE or on the image below for 2020 Prom Dress Trends Bodycon Prom Gowns: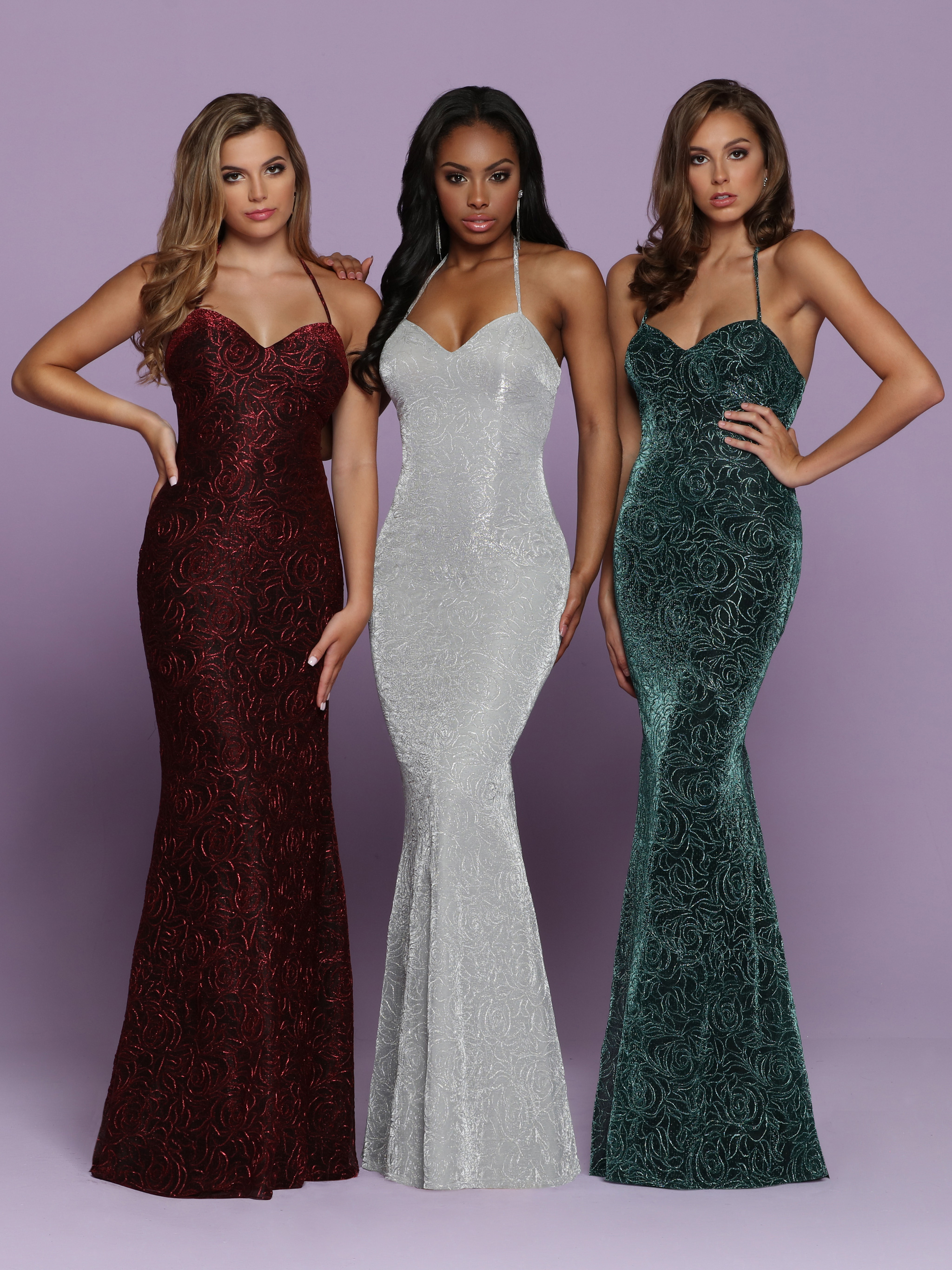 Click HERE or on the image below for 2020 Prom Dress Trends Sexy Red Carpet Styles: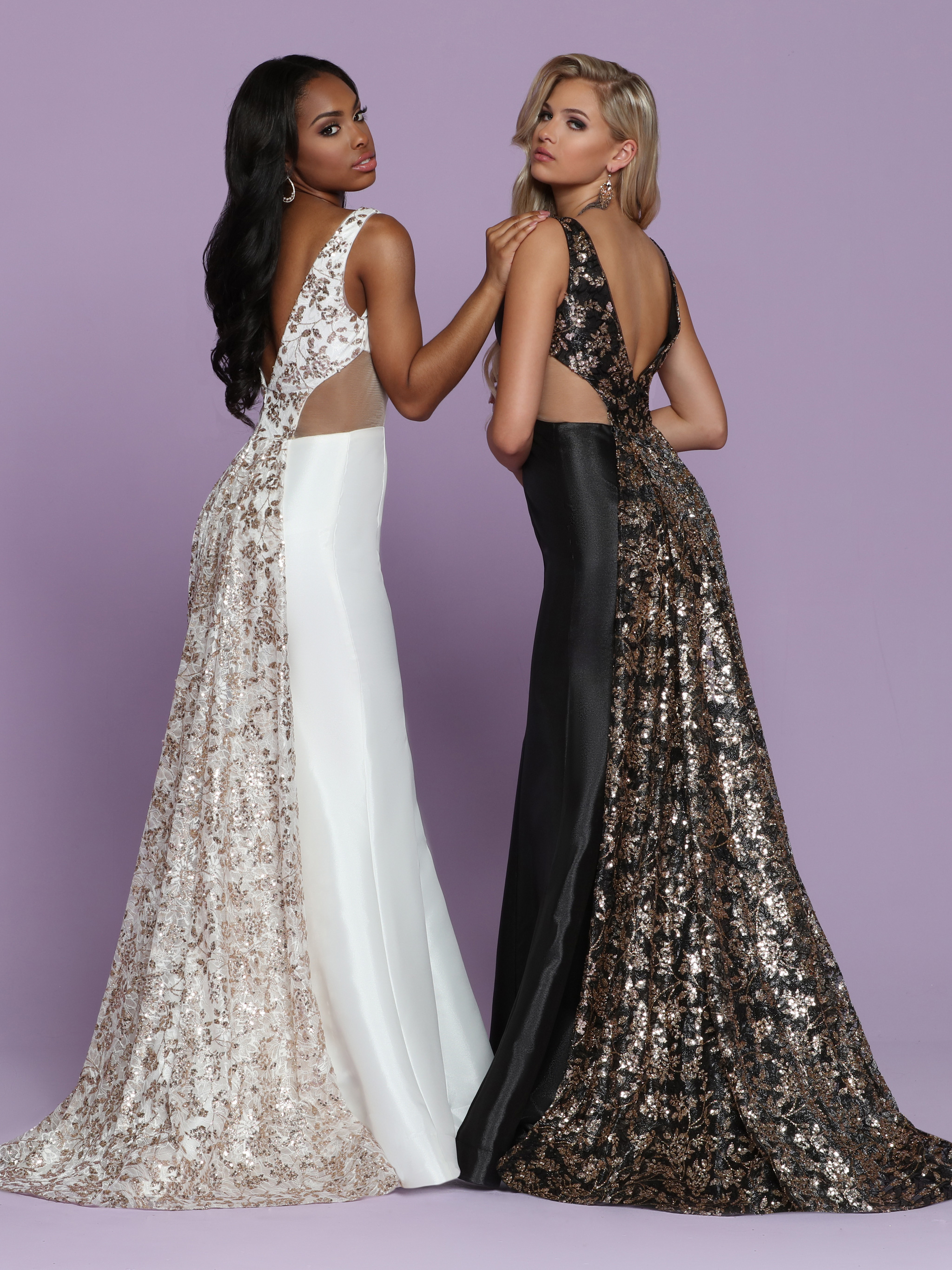 To shop our entire collection of stunning 2020 Prom Dresses, Click HERE or on the image below: