Out with chrysanthemums, in with today's Prom & Homecoming Corsage Ideas: ribbons, silk flowers, jewelry, stickers, staples … and glue guns!
Check out these ideas, everything from over the top Texas mum corsage to understated traditional retro wrist corsage. We even found a great his & hers corsage & boutonniere set to support your baseball team!
You'll also find DIY instructions plus trivia on that wilder than wilder Texas tradition & how it got started.
Happy Homecoming!
Prom & Homecoming Corsage Ideas: Over the Top in Texas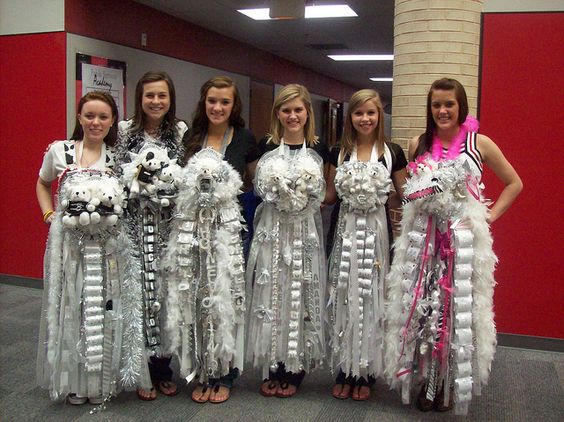 Mum for a Texas gymnast
In Texas, if girls give their guys garters…so can you!
Prom & Homecoming Corsage Ideas: Support your Favorite Sport
Idea: Wear a Barrette
Mum & Megaphone Cheerleader Barrette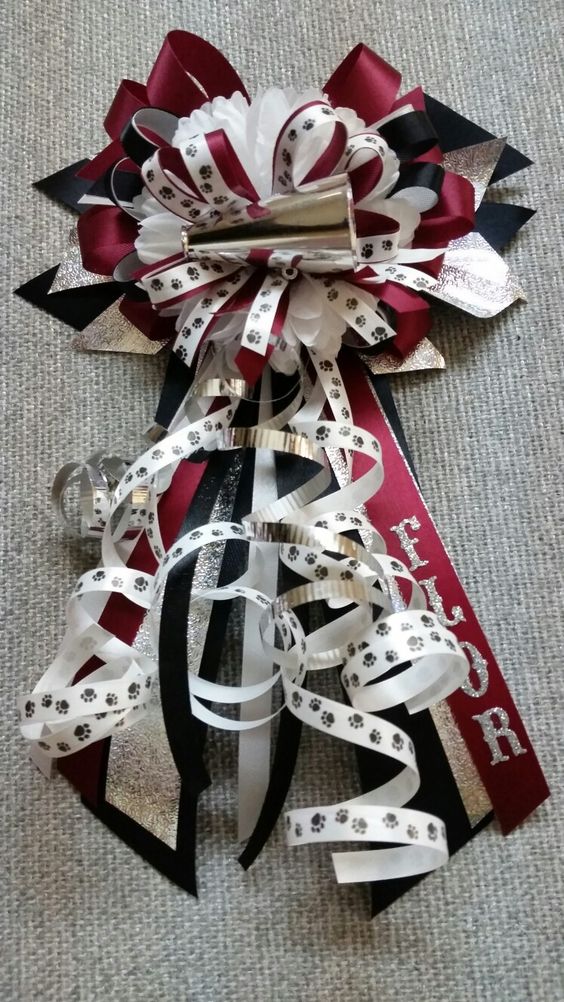 Over the Top Texas Mum Corsage
Prom & Homecoming Corsage Ideas: Mini-Texas Tutorial
Mini-Texas Mums and Tutorial!
Click HERE for the tutorial: Mini Texas Homecoming Mums
Mum & Streamers Wrist Corsage
Homecoming Corsage Ideas: Mum Garter
Get more ideas from Delightful Heart – just click on the image below: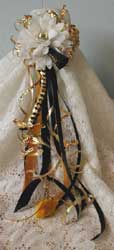 Homecoming Mum Finger Corsage: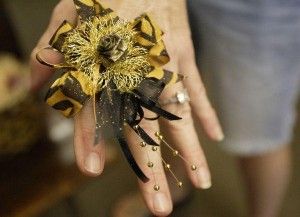 Check out these ideas!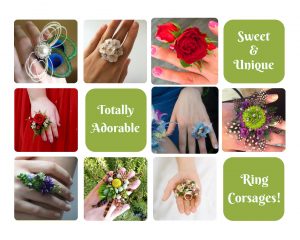 Prom & Homecoming Corsage Ideas: School Colors Wrist Corsage
Add a Tiny Teddy
or a Sweet Angel Teddy
Tack a Tiger onto Your Guy's Garter
Include a Photo of Your Date or BFF
LED Light Homecoming Corsage!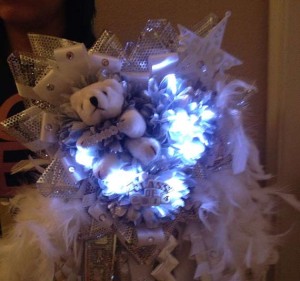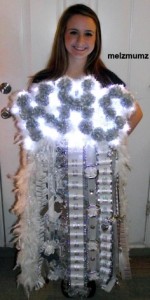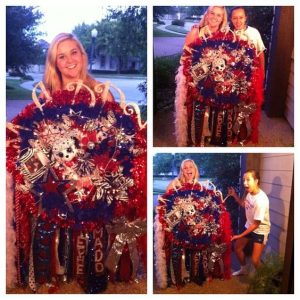 Idea: Spirit Rings!

Check out more spirit rings HERE: mumamia.com
Retro Homecoming Corsage Idea: Wear a LIVE Mum

Wear One Big Mum on Your Wrist
Here's a gorgeous Traditional Spider Mum Wrist Corsage
Want a keeper? Get a silk mum from Etsy
A Homecoming Sash!
Only in Texas would they dare to wear this:
Great Idea: Keep your Homecoming Corsage Simple & Donate the Dough
This Dallas school wore traditional flower mums and donated their over-the-top mum money to charity!
Traditional Football Mum Homecoming Wrist Corsage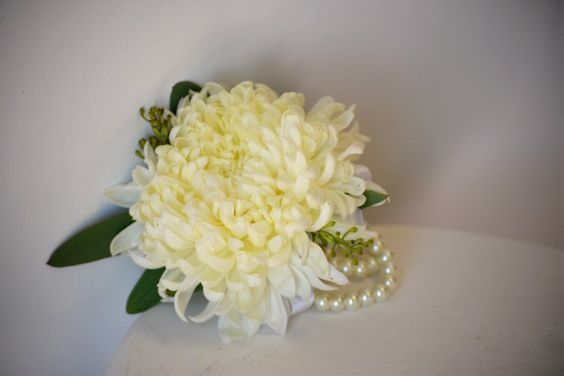 Fresh DIY Football Mum Homecoming Corsage
Click on the image to read about the fundraiser at Frisco High School: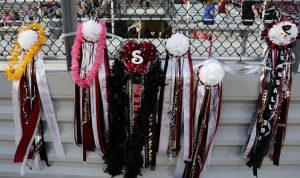 How To Make A Homecoming Mum
Great Advice for Homecoming Corsages:
·       "Like State, Like Tradition" (in Texas, the bigger, the better!)
·       DIY an original look
·       Be Different with different ribbon lengths & widths
·       Add a tiny picture
·       Bling, bling, bling!
·       Add words or numbers (your name, your date's name, your graduating class)
·       Use fabric instead of ribbon
·       Instead of chains, make loops
·       Personalize a LOT!
Click on the image below to check out the full article 10 Ideas for Your Homecoming Mum: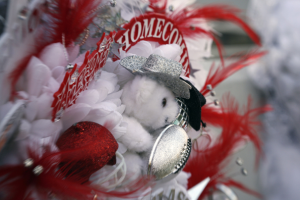 Don't miss our pretty dresses! Click HERE for Sparkle Prom's Fashion Blog