For a sophisticated, show-stopping Prom night look that's also sexy, choose one of our Plunging V-Neckline Prom Dresses for 2023.
These low V-neckline styles combine skin-baring neckline details with elegant, extraordinary silhouettes that are decidedly designer chic.
Choose a traditional, classic ball gown with a surprising "down to there" neckline. Or go with a slinky look with a body-skimming fit & flare gown or a feminine tulle & lace gown with a tempting neckline surprise.
If you think a plunging V-neckline prom gown is a good choice for you, scroll through our collection!
When you choose your Prom Dress from Sparkle Prom's Collection …
You know that your gown will be created with top-quality fabrics, high-fashion design, and high-end construction. We guarantee you'll love their affordable prices. Best of all, most of these dresses are available for rush delivery at no extra charge!
Plunging V-Neck Prom Dresses for 2023: Classic Ball Gowns, Fit & Flare
Sparkle Prom Style #72292: Tulle & Sequin A-Line Prom Dress with Lace Up Back & Ball Gown Skirt with Sweep Train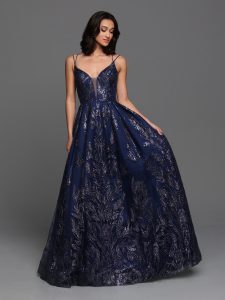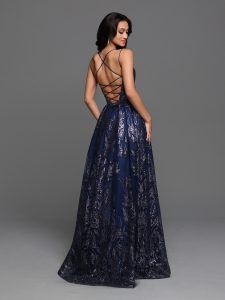 Available in: Navy
To see more details Click HERE Sparkle Prom Style #72292
Sparkle Prom Style #72228: Silk Shantung A-Line Ball Gown Prom Dress with V-Neckline & Floor-Length Pleated Skirt with Thigh-High Slit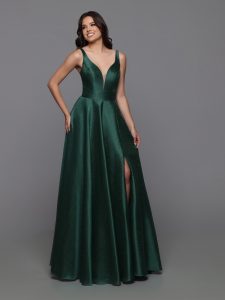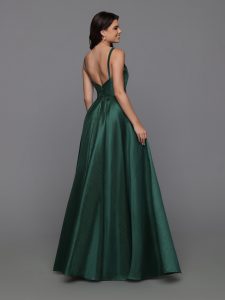 Available in: Emerald
To see more details Click HERE Sparkle Prom Style #72228
Sparkle Prom Style #72232: Sparkle Tulle A-Line Fit & Flare Prom Dress with Open Back & Floor Length Hem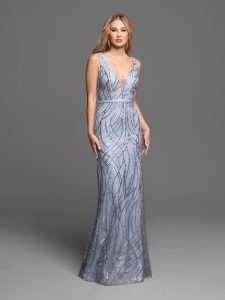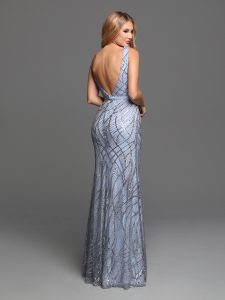 Available in: Powder Blue
To see more details Click HERE Sparkle Prom Style #72232
Sparkle Prom Style #72270: Stretch Knit Fit & Flare Prom Dress with Thigh-High Slit Skirt & Sweep Train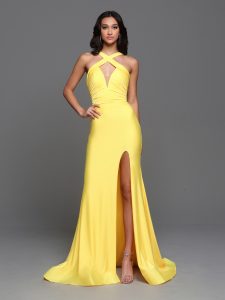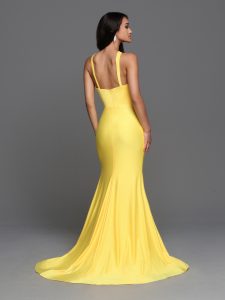 Available in: Purple, Red, Yellow
To see more details Click HERE Sparkle Prom Style #72270
Plunging V-Neck Prom Dresses for 2023: Sequins take The Plunge
Sparkle Prom Style #72259: Patterned Sequin Fit & Flare Prom Dress with Thigh-High Slit Skirt & Sweep Train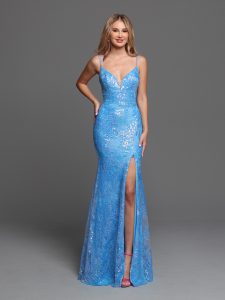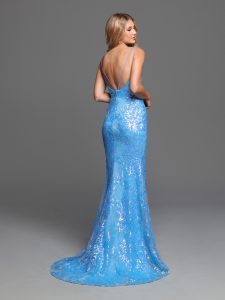 Available in: Turquoise
To see more details Click HERE Sparkle Prom Style #72259
Sparkle Prom Style #72235: Sequin Fit & Flare Prom Dress with Lace Up Back, Slit Skirt & Sweep Train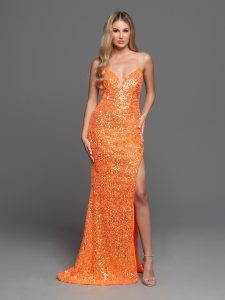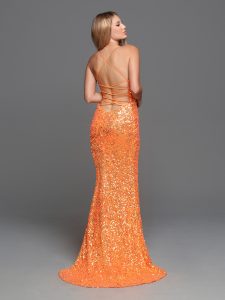 Available in: Neon Orange
To see more details Click HERE Sparkle Prom Style #72235
Sparkle Prom Style #72268: Sequin Fit & Flare Prom Dress. with Thigh-High Slit Skirt & Sweep Train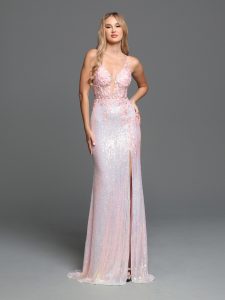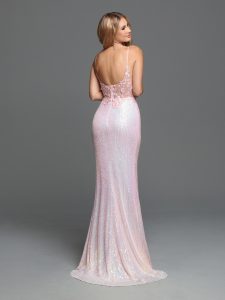 Available in: Pink
To see more details Click HERE Sparkle Prom Style #72268
Sparkle Prom Style #72274: Patterned Sequin Fit & Flare Prom Dress with Thigh-High Slit Skirt & Sweep Train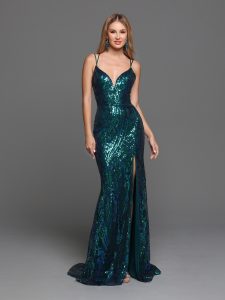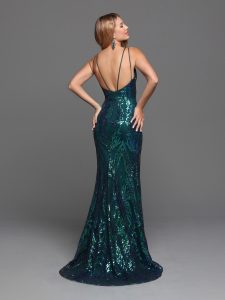 Available in: Green Multi
To see more details Click HERE Sparkle Prom Style #72274
Sparkle Prom Style #72294: Patterned Sequin Fit & Flare Prom Dress with Lace Up Back& Skirt with Thigh-High Slit & Sweep Train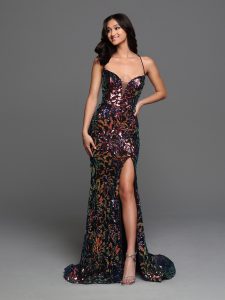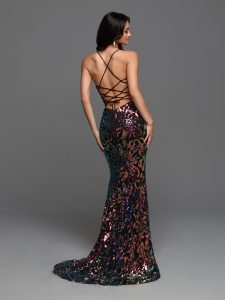 Available in: Black/Multi
To see more details Click HERE Sparkle Prom Style #72294
Plunging V-Neck Prom Dresses for 2023: Tempting Tulle & Lace
Sparkle Prom Style #72255: Tulle & Lace A-Line Prom Dress with Lace Applique & 3D Fabric Flowers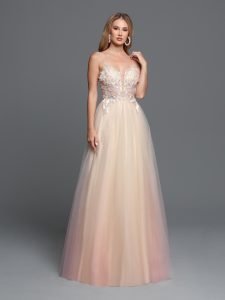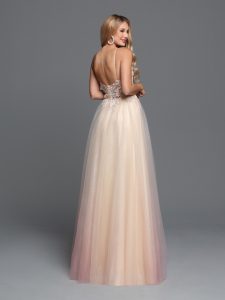 Available in: Champagne
To see more details Click HERE Sparkle Prom Style #72255
Sparkle Prom Style #72279: Tulle A-Line Ball Gown Prom Dress with V-Neckline, Open Back & Sheer Illusion Beaded Bodice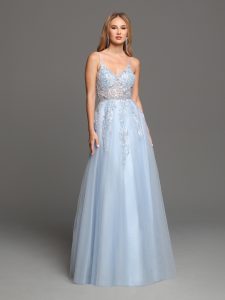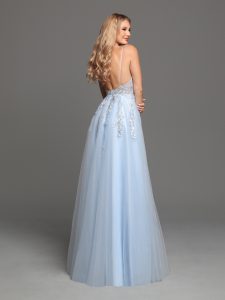 Available in: Baby Blue
To see more details Click HERE Sparkle Prom Style #72279
Sparkle Prom Style #72285: Shimmer Tulle A-Line Prom Dress with V-Neckline, Open Back & Ruched Bodice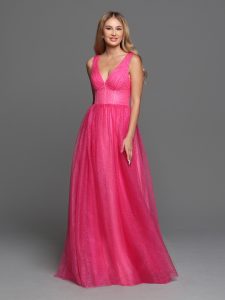 Available in: Fuchsia, Ice Blue
To see more details Click HERE Sparkle Prom Style #72285
Sparkle Prom Style #72286: Tulle & Lace A-line Prom Dress with Sheer Beaded Bodice & Ombre Skirt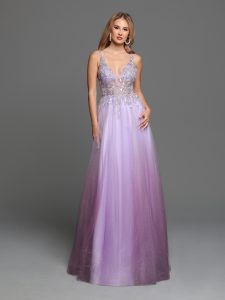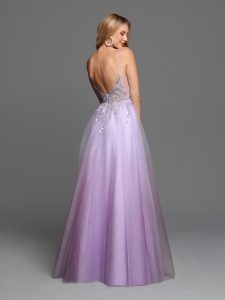 Available in: Lilac
To see more details Click HERE Sparkle Prom Style #72286
You'll find wonderful ideas both for pageant wear & knockout prom dresses. Click HERE or on the image below & subscribe to our Sparkle Prom Blog: