Stand out from the crowd on prom night with one of our runway-worthy figure-hugging Bodycon Prom Dresses for 2023.
Always red carpet-worthy, bodycon dresses are form-fitting in the bodice & hips to highlight your figure.
And when it comes to individual styles, bodycon prom gowns can be minimalist, but you'll still always find a tantalizing detail or two—a thigh-high slit, beaded spaghetti straps & plunging necklines.
When you choose your dress from Sparkle Prom's Collection …
You know that your gown will be created with top-quality fabrics, high-fashion design, and high-end construction. We guarantee you'll love their affordable prices. Best of all, most of these dresses are available for rush delivery at no extra charge!
Bodycon Prom Dresses for 2023: Metallics
Sparkle Prom Style #72231: Shimmer Jersey Fit & Flare Prom Dress with Cutout Bodice & Sweep Train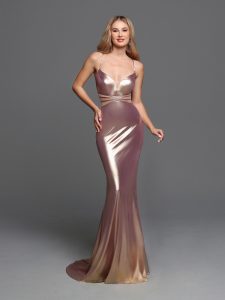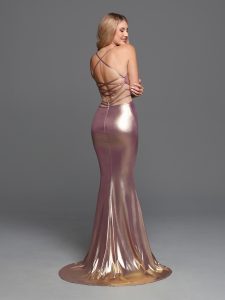 Available in: Gold/Lilac
To see more details Click HERE Sparkle Prom Style #72231
Sparkle Prom Style #72234: Metallic Jersey Fit & Flare Prom Dress with Cut Out Bodice, Slit Skirt & Sweep Train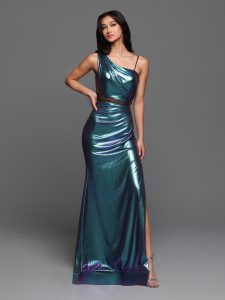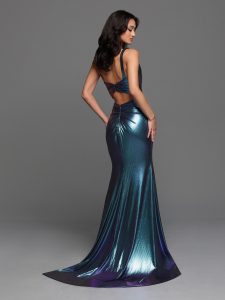 Available in: Magic Blue
To see more details Click HERE Sparkle Prom Style #72234
Sparkle Prom Style #72264: Metallic Jersey Fit & Flare Prom Dress with Lace Up Back, Slit Skirt & Sweep Train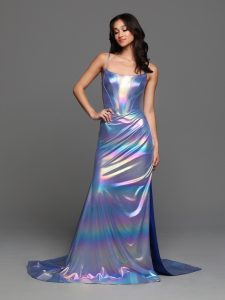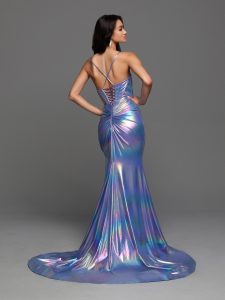 Available in: Dazzle Blue
To see more details Click HERE Sparkle Prom Style #72264
Bodycon Prom Dresses for 2023: Pastel
Sparkle Prom Style #72258: Shimmer Jersey Fit & Flare Prom Dress with Modest Neckline & Skirt with Thigh-High Slit & Sweep Train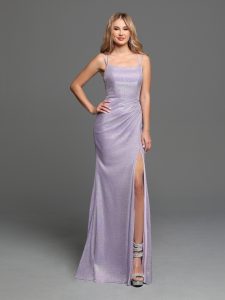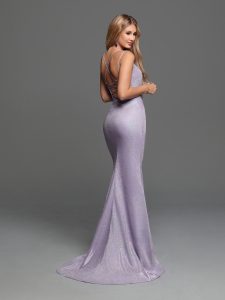 Available in: Lilac
To see more details Click HERE Sparkle Prom Style #72258
Bodycon Prom Dresses for 2023: Bold & Bright
Sparkle Prom Style #72230: Stretch Knit Fit & Flare Prom Dress with Slit Skirt & Sweep Train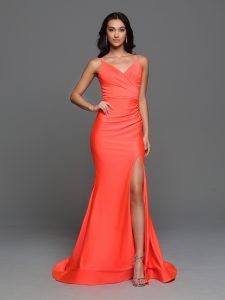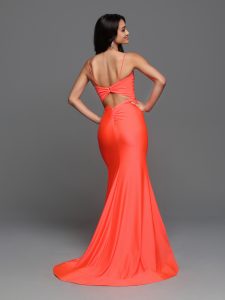 Available in: Neon Orange, Purple
To see more details Click HERE Sparkle Prom Style #72231
Sparkle Prom Style #72254: Stretch Knit Fit & Flare Prom Dress with Lace Up Back & Skirt with Thigh-High Slit & Sweep Train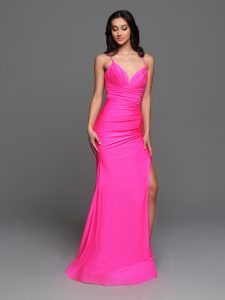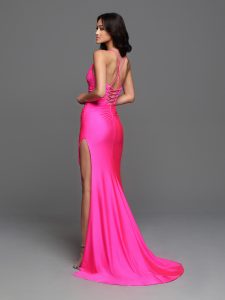 Available in: Neon Orange, Neon Pink, Purple
To see more details Click HERE Sparkle Prom Style #72254
Sparkle Prom Style #72277: Stretch Knit Fit & Flare Prom Dress with Thigh-High Slit Skirt & Sweep Train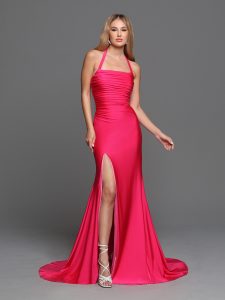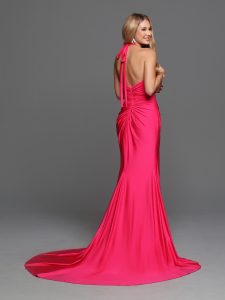 Available in: Fuchsia, Yellow
To see more details Click HERE Sparkle Prom Style #72277
Bodycon Prom Dresses for 2023: Sequins
Sparkle Prom Style #72275: Sequin Fit & Flare Prom Dress with Thigh-High Slit Skirt & Sweep Train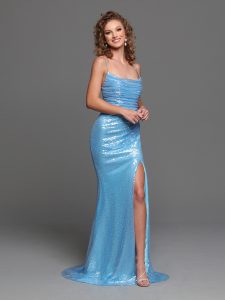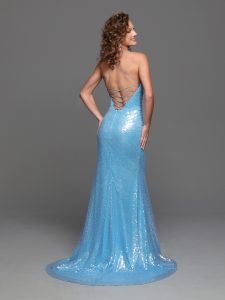 Available in: Ice Blue, Neon Yellow
To see more details Click HERE Sparkle Prom Style #72275
Sparkle Prom Style #72235: Sequin Fit & Flare Prom Dress with Lace Up Back, Slit Skirt & Sweep Train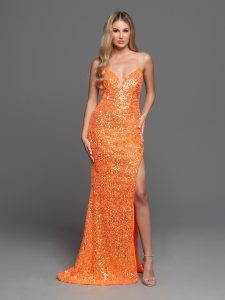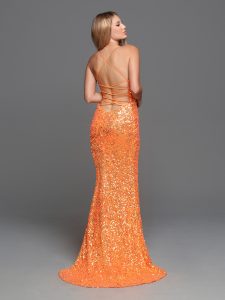 Available in: Neon Orange
To see more details Click HERE Sparkle Prom Style #72235
Sparkle Prom Style #72262: Patterned Sequin & Lace Fit & Flare Prom Dress with Modest Strapless Neckline & Thigh-High Slit Skirt with Sweep Train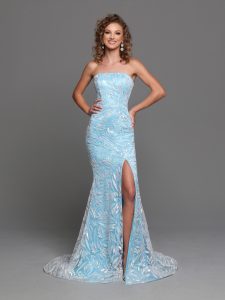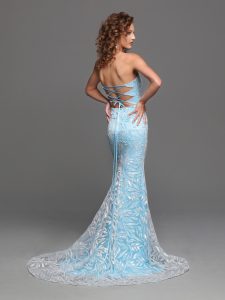 Available in: Magic Blue
To see more details Click HERE Sparkle Prom Style #72262
Sparkle Prom Style #72259: Patterned Sequin Fit & Flare Prom Dress with Thigh-High Slit Skirt & Sweep Train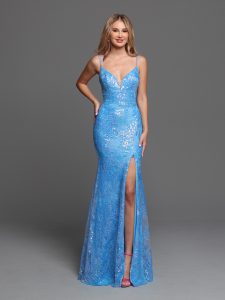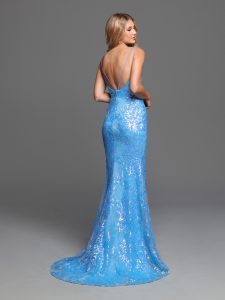 Available in: Turquoise
To see more details Click HERE Sparkle Prom Style #72259
Check out our other top trend detail collections. Just click on the image of the selection you want to shop:
You'll find wonderful ideas both for pageant wear & knockout prom dresses. Click HERE or on the image below & subscribe to our Sparkle Prom Blog: