Coming in at number one for the Most Popular Prom Dress Colors for 2019 Blue Prom Dresses come in so many shades, there's a blue that's perfect for you. 2019 is also the year for amazing blue prom dresses in cutting edge fabrics like metallic jersey and patterned sequins.
Blue prom dresses are super versatile, and the color works through all decades and styles. For the most classic, choose a navy blue prom dress. Want something more modern? Try cobalt blue or our cover girl's dress in two-tone sparkle knit.
For a vintage look, choose baby blue. Or choose a two-tone dress with a beaded bodice and a gorgeous blue ball gown skirt.
When you choose one of Sparkle Prom's 2019 Blue Prom Dresses…
You know that your gown will be created with top quality fabrics, high fashion design, and high-end construction. We guarantee you'll love their affordable prices. Best of all, most of these dresses are available for rush delivery at no extra charge!
Most Popular Prom Dress Colors for 2019 Blue Prom Dresses: Light Blue Prom Dresses
New for 2019! Sparkle Prom Style #71979: Heavy Sparkle Knit Fit & Flare Sheath Prom Dress with Sweetheart Neckline & Low Scoop Back with Criss Cross Straps, Trumpet Skirt Front & Mermaid Skirt Back with Sweep Train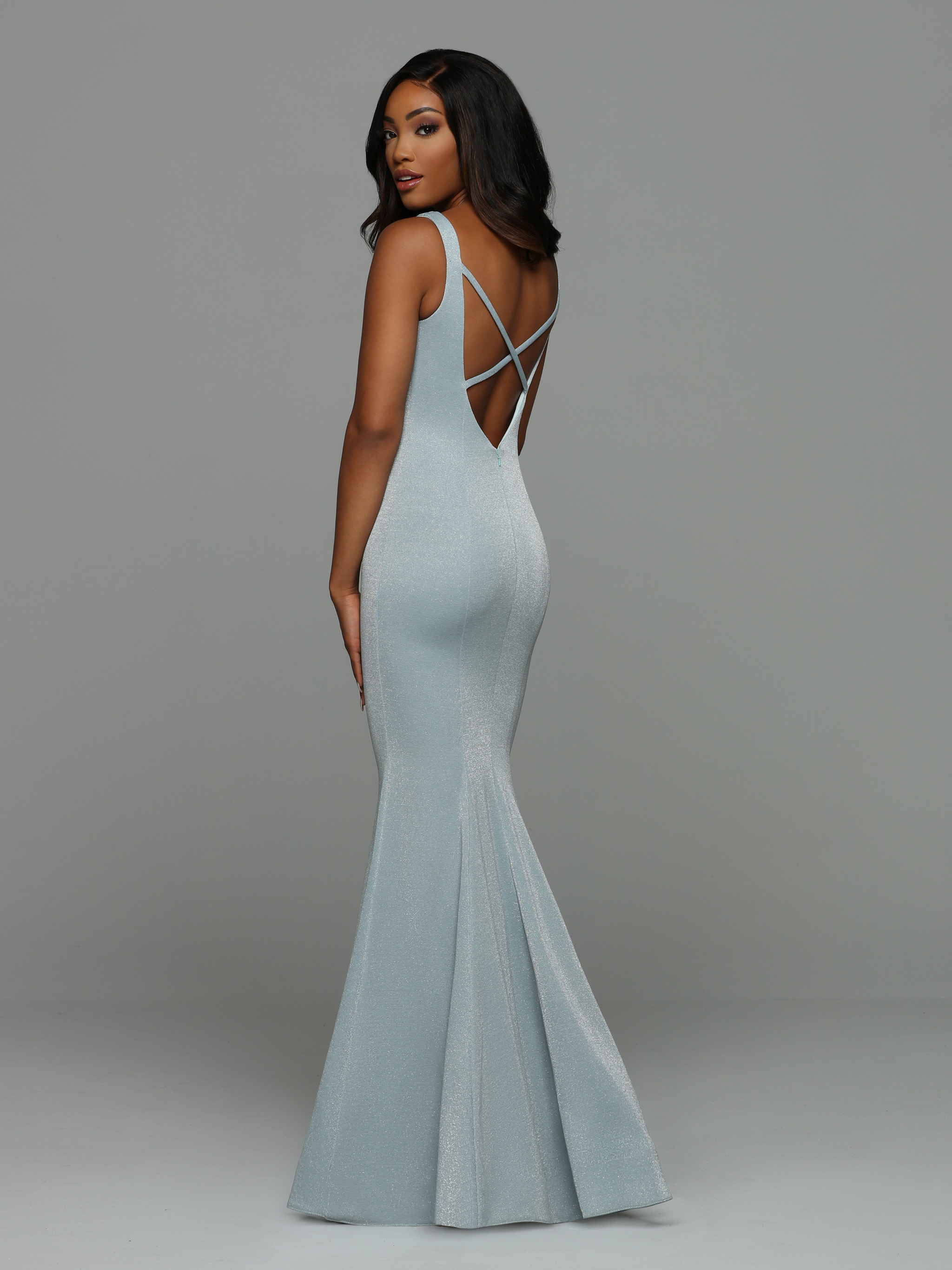 Available in: Blush, Ice Blue
To see more details Click HERE Sparkle Prom Style #71979
NEW for 2019! Sparkle Prom Style #71974: Classic Satin Ball Gown Prom Dress with Strapless Sweetheart Neckline, Open Back, Full Gathered Skirt with Hidden Pockets, Floor Length Hem & Contrast Filigree Beaded Waistband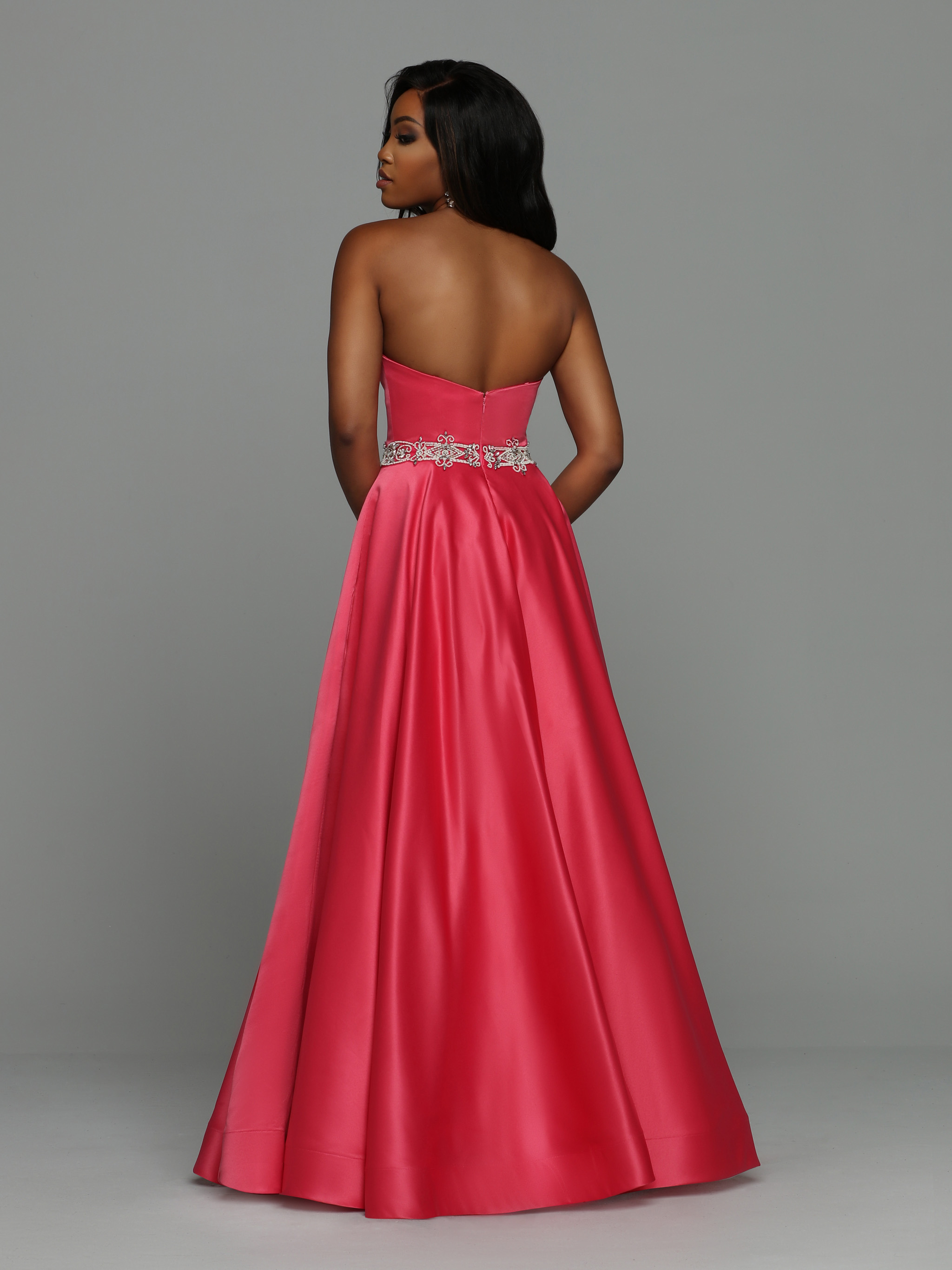 Available in: Dark Coral, Light Blue, Teal
To see more details Click HERE Sparkle Prom Style #71974
New for 2019! Sparkle Prom Style #71955: Sparkle Jersey Fit & Flare Prom Dress with Plunging V-Neckline & Modesty Panel, Low Open Back with Cage Design Back Straps, Floor Length Skirt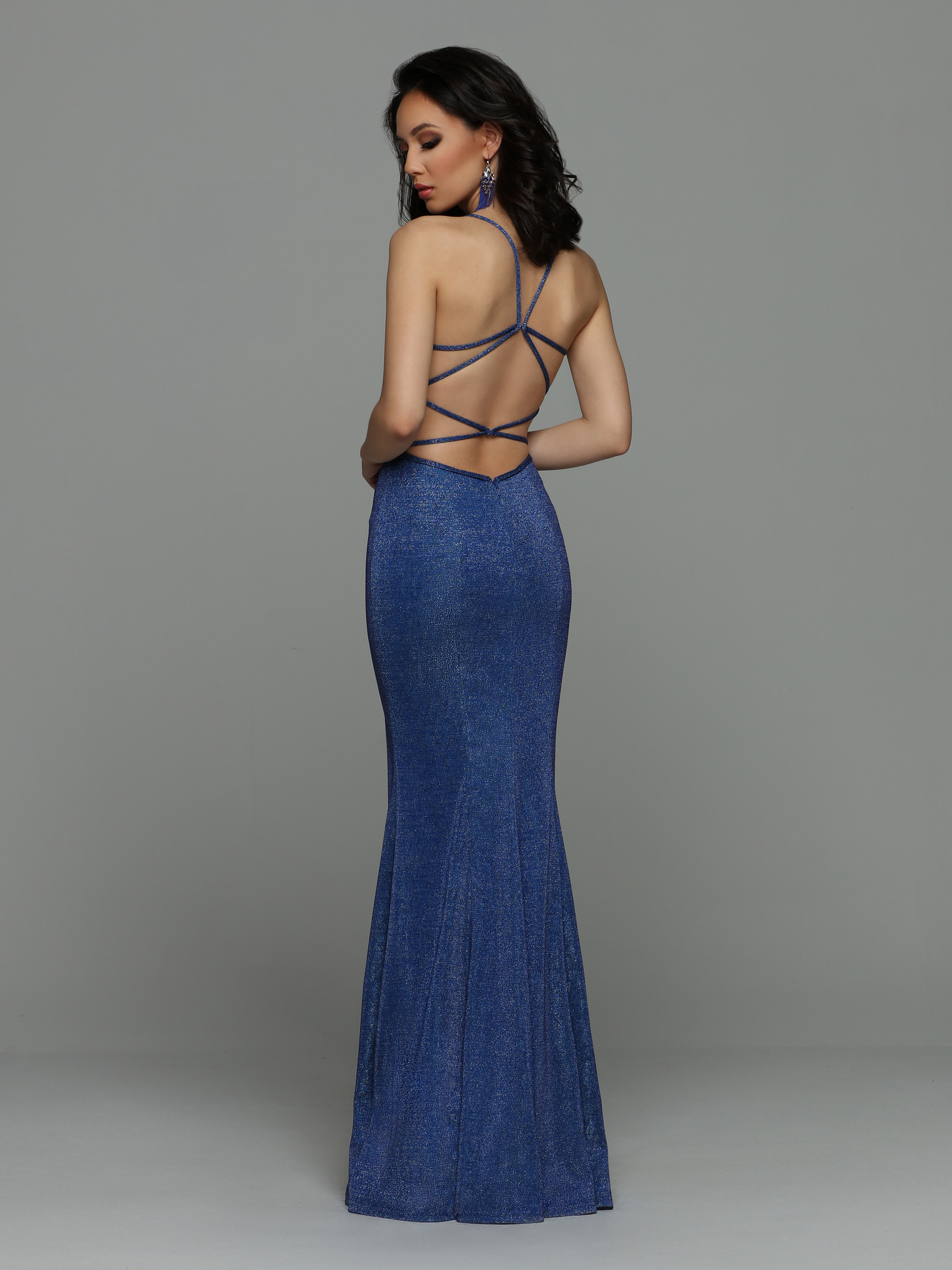 Available in: Blue, Mulberry, Platinum
To see more details Click HERE Sparkle Prom Style #71955
Most Popular Prom Dress Colors for 2019 Blue Prom Dresses: Blue Sequin Prom Dresses
New for 2019! Sparkle Prom Style #71937: Textured Geometric Sequin Fit & Flare Sheath Prom Dress with Deep V-Neck, Deep V-Back & Skirt with Sweep Train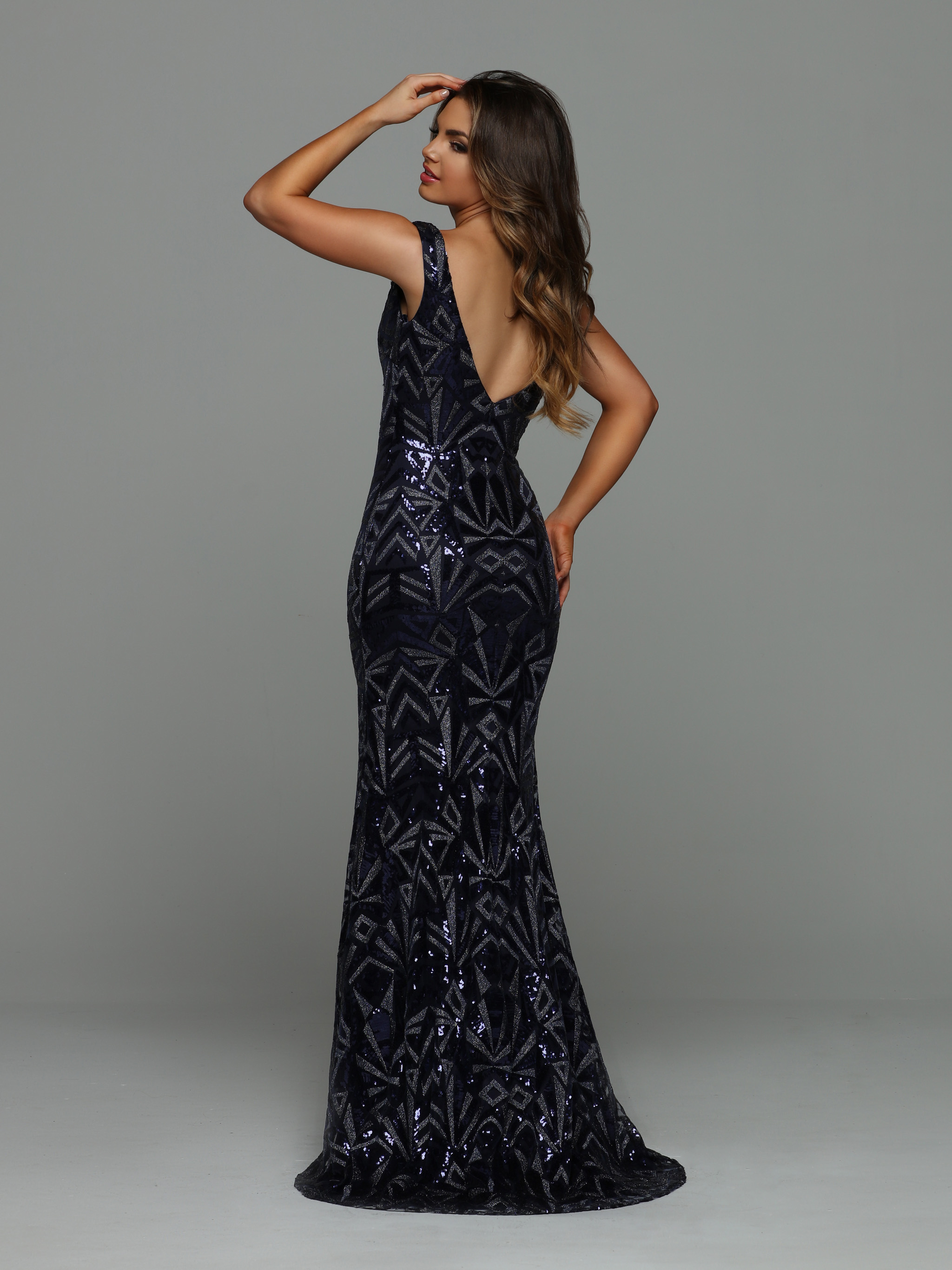 Available in: Burgundy, Champagne, Navy
To see more details Click HERE Sparkle Prom Style #71937
New for 2019! Sparkle Prom Style #71959: Sequin Fit & Flare Sheath Prom Dress with Solid Sequin Bodice, Sweetheart Neckline & Rhinestone Straps, Skirt with Alternating Sequin Stripes & Rhinestone Belt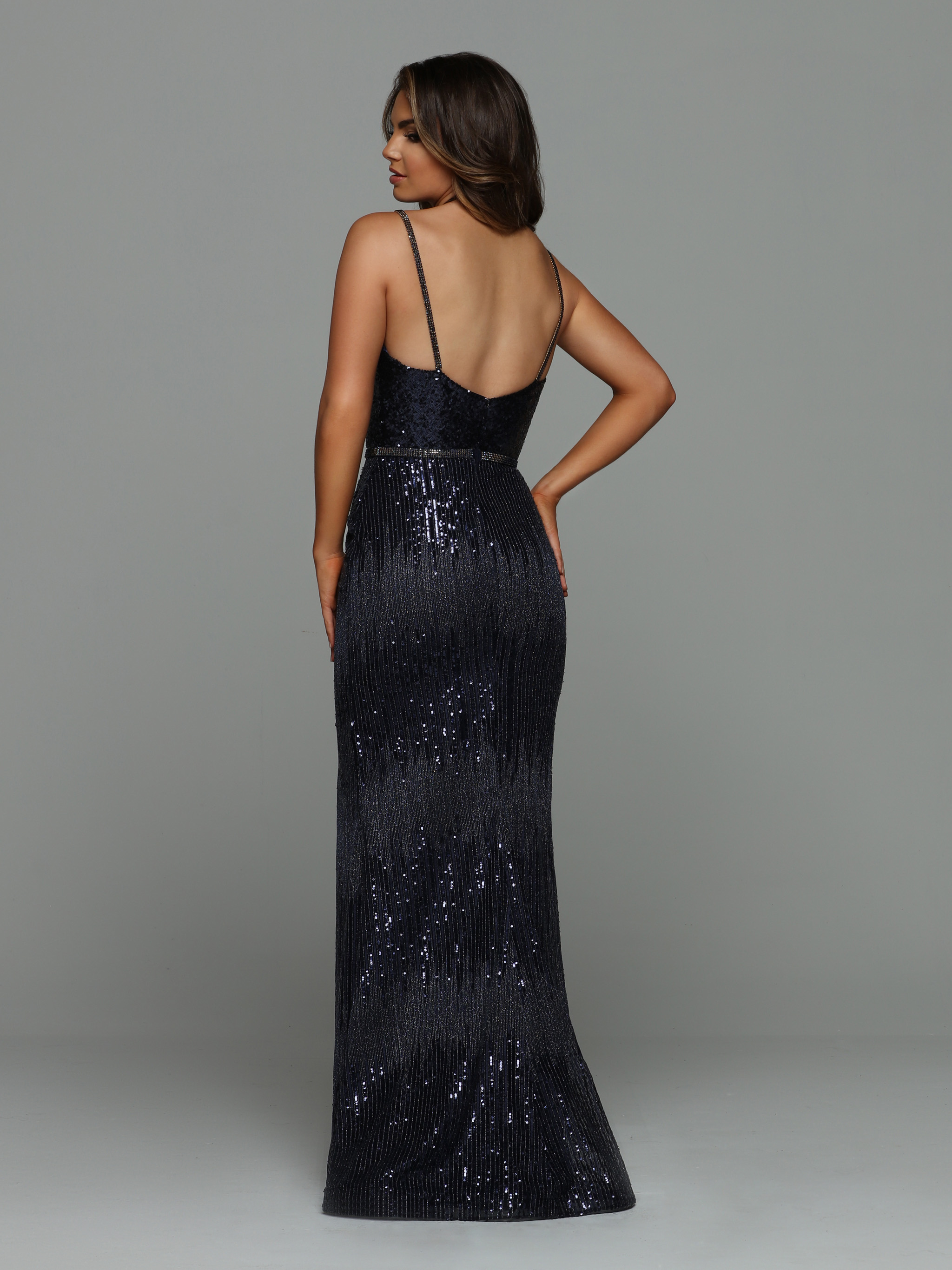 Available in: Navy, Silver
To see more details Click HERE Sparkle Prom Style #71959
Most Popular Prom Dress Colors for 2019 Blue Prom Dresses: Navy Blue Prom Dresses
New for 2019! Sparkle Prom Style #71930: Detailed Lace Fit & Flare Sheath Prom Dress with Modest High Halter Neckline & Open Back, Delicate Beaded Bodice, Beaded Neckband with Matching Beaded Belt & Floor Length Skirt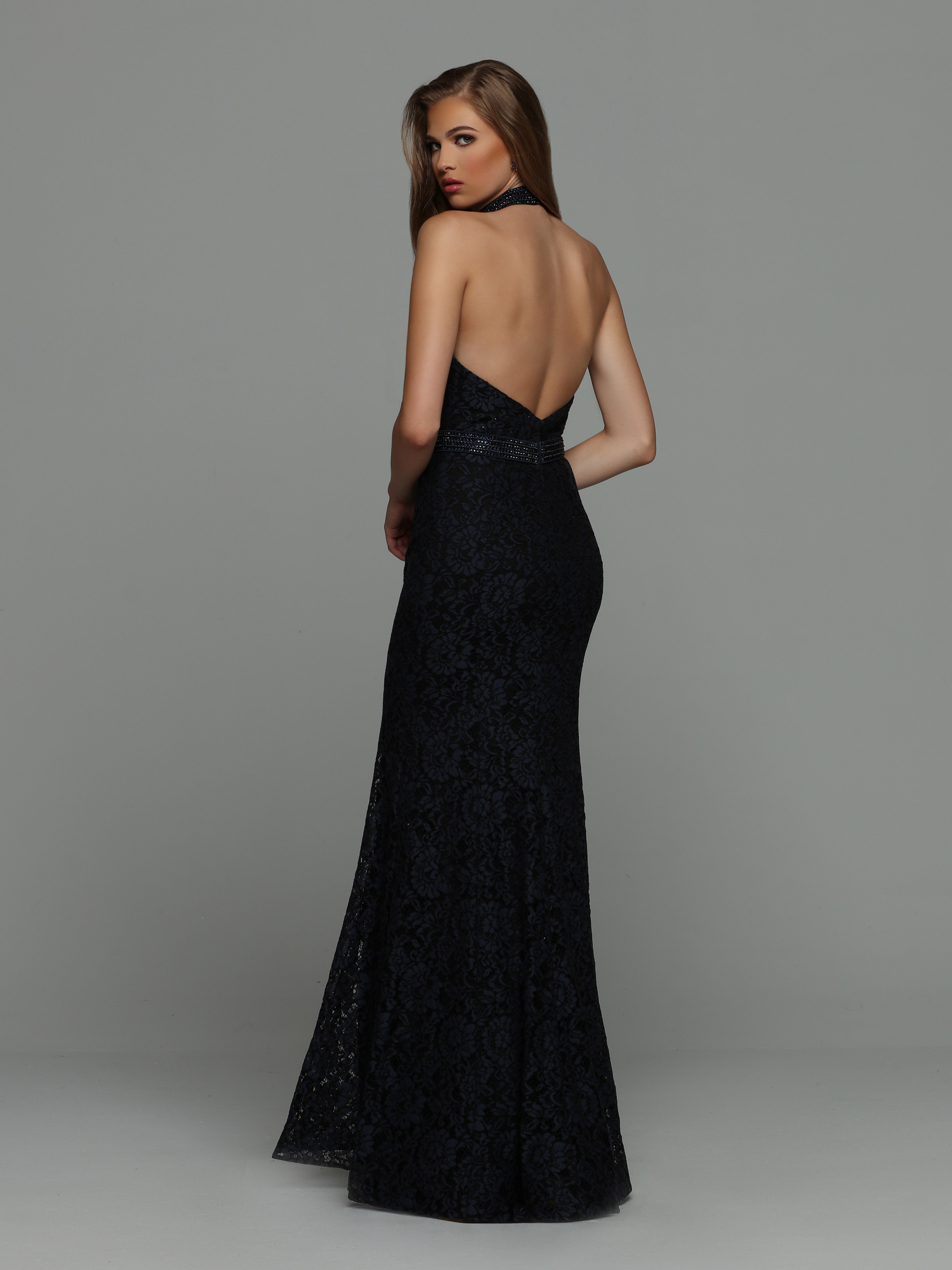 Available in: Midnight, White
To see more details Click HERE Sparkle Prom Style #71930
New for 2019! Sparkle Prom Style #71927: Sleek Sparkle Jersey Fit & Flare Sheath Prom Dress with Modest V-Neckline, Beaded Straps, Low Open Back, Skirt with Sweep Train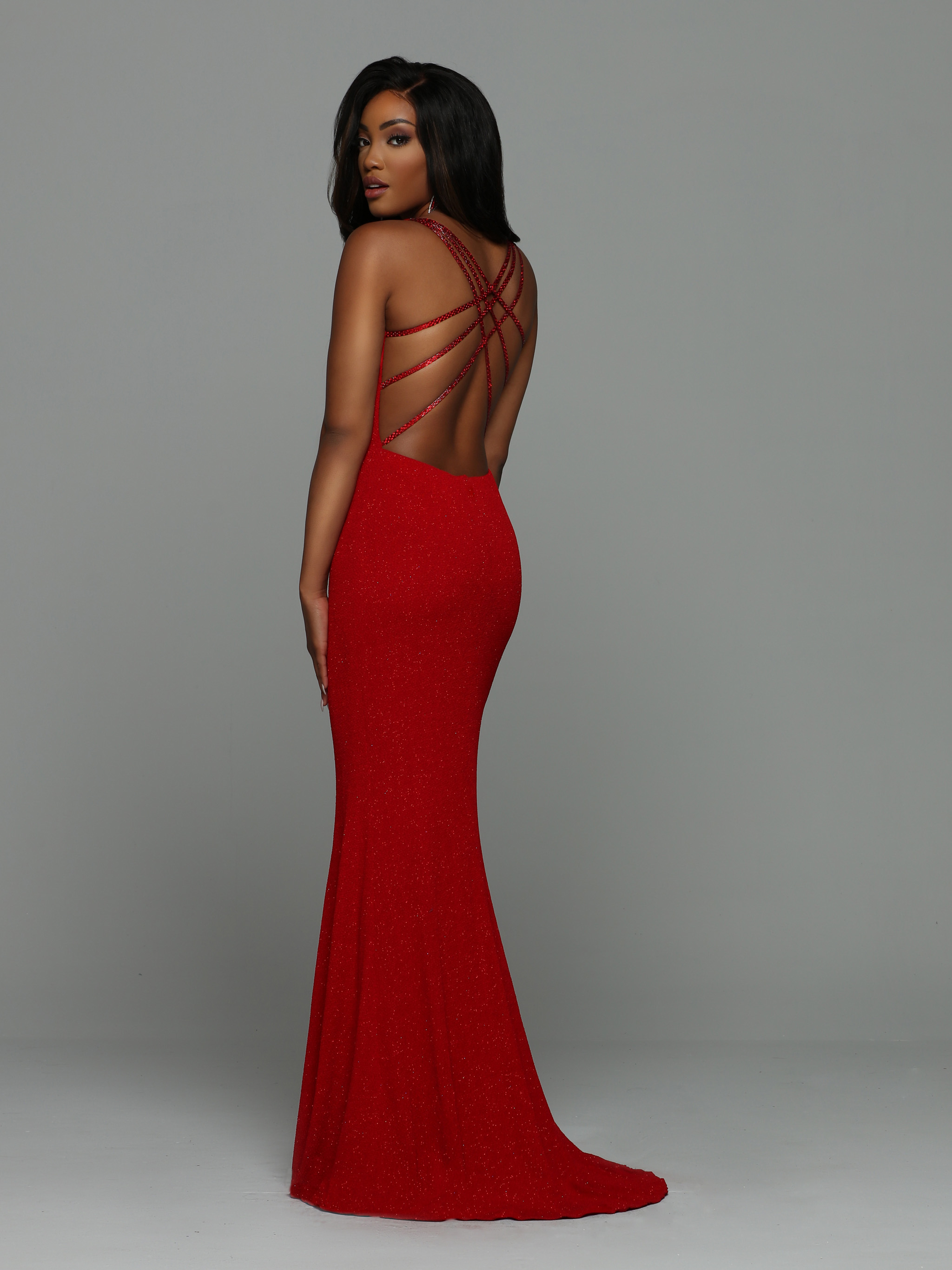 Available in: Midnight, Red, White
To see more details Click HERE Sparkle Prom Style #71927
New for 2019! Sparkle Prom Style #72013: Minimalist Stretch Crepe Fit & Flare Sheath Prom Dress with Modest High Neck Bateau Bodice, Sheer Straps, Deep V-Back,  Sheer Waistband Detail & Floor Length Skirt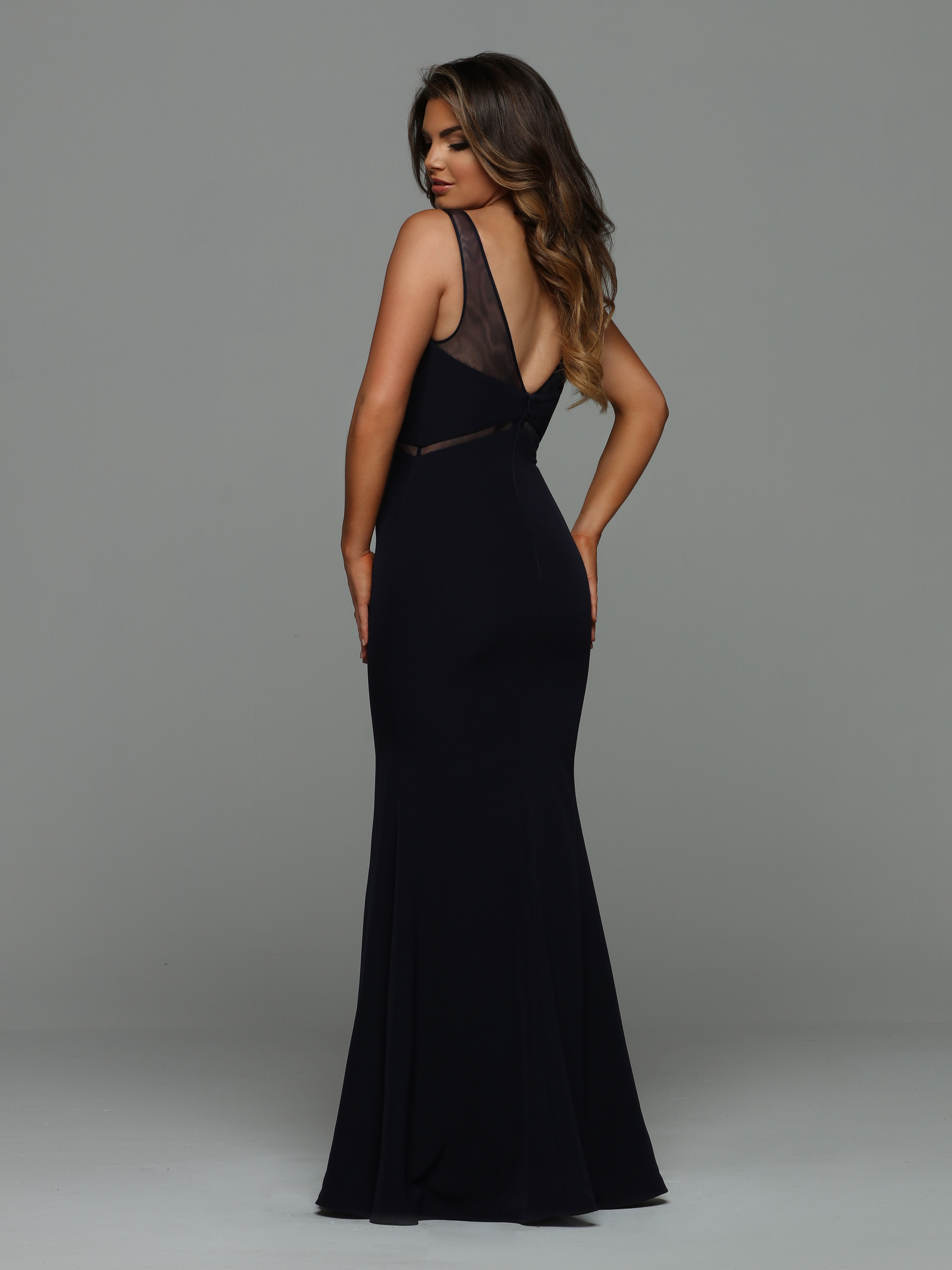 Available in: Ivory, Navy
To see more details Click HERE Sparkle Prom Style #72013
Most Popular Prom Dress Colors for 2019 Blue Prom Dresses: Shimmer Blue Prom Dresses
NEW for 2019! Sparkle Prom Style #71924: Shimmer Mikado Classic Ball Gown Prom Dress with Modest V-Neckline & V-Back, Front Waistband with Bow Accent, Full Gathered Floor Length Skirt with Hidden Pockets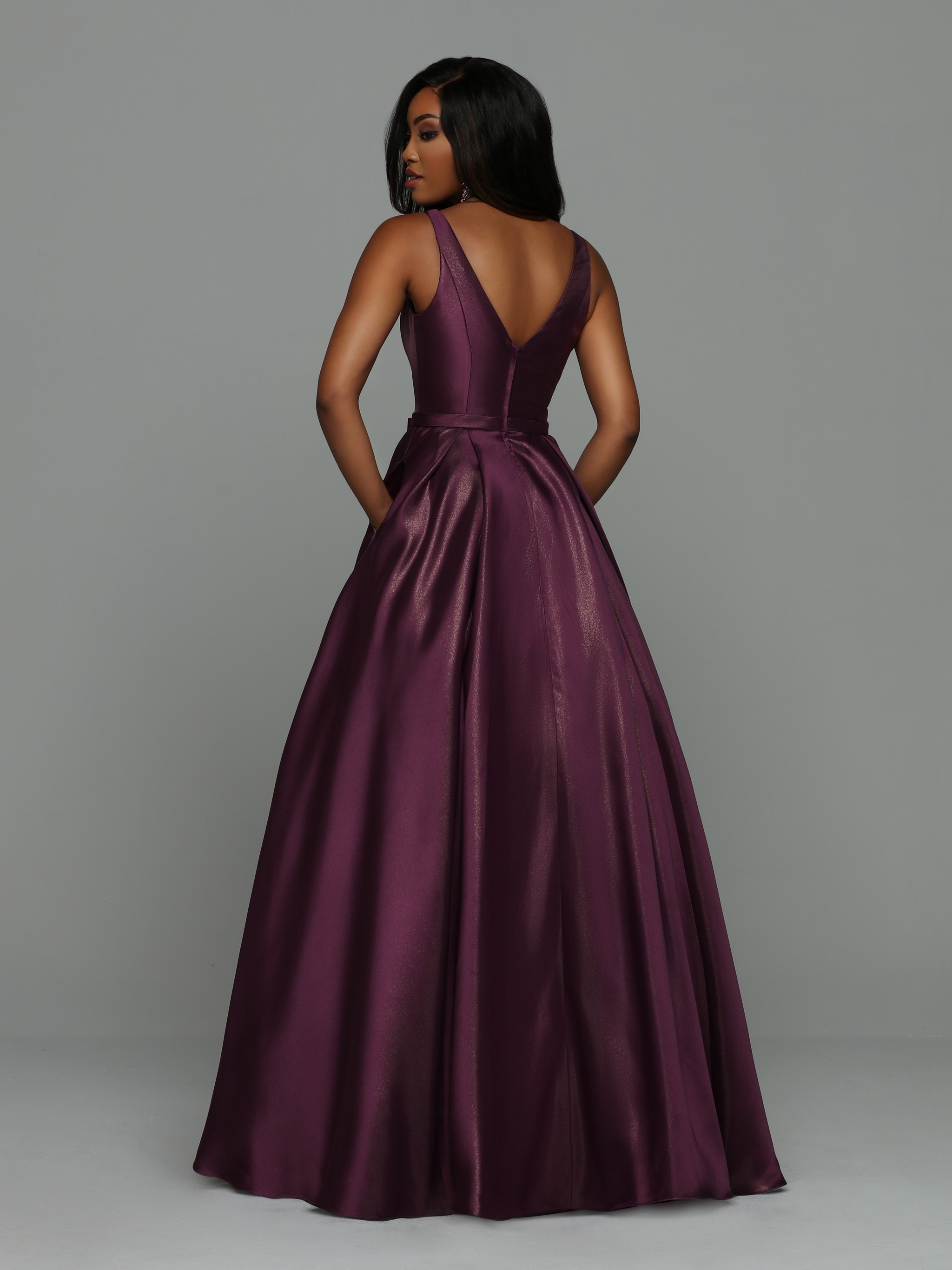 Available in: Black Galaxy, Purple Galaxy, Teal Galaxy
To see more details Click HERE Sparkle Prom Style #71924
Most Popular Prom Dress Colors for 2019 Blue Prom Dresses:  Sparkle Knit & Sparkle Jersey Blue Prom Dresses
New for 2019! Sparkle Prom Style #71925: Sparkle Knit A-Line Ball Gown Prom Dress with Beaded Tulle Bodice, High Halter Neckline & Front Keyhole, Sheer Racer Back, Beaded Neckband & Matching Beaded Waistband, Two-Tone Sparkle Knit & Tulle Floor Length Skirt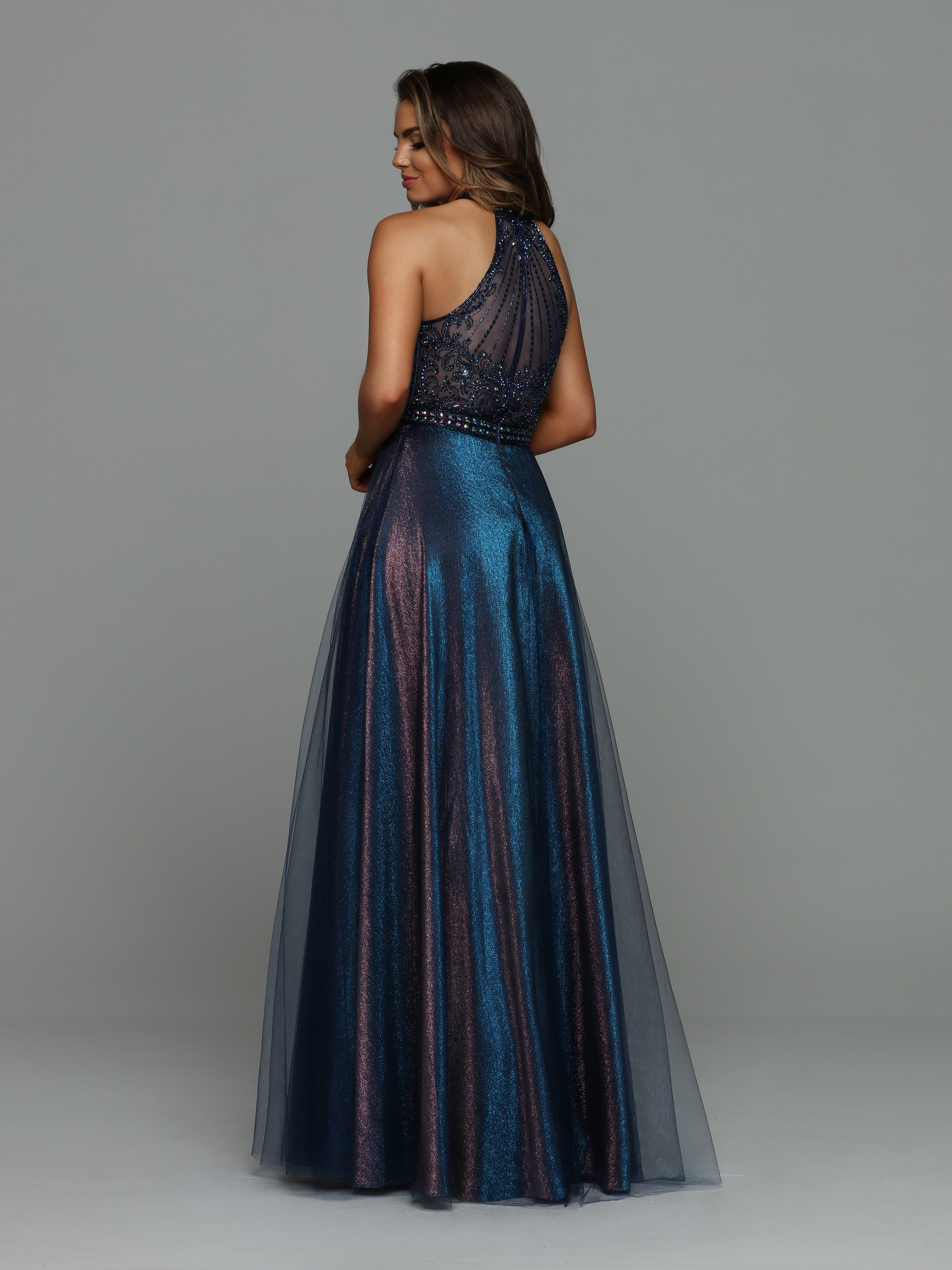 Available in: Two-tone Blue/Purple, Fuchsia/Gold
To see more details Click HERE Sparkle Prom Style #71925
New for 2019! Sparkle Prom Style #71947: Soft Sparkle Jersey Fit & Flare Sheath Prom Dress with Rolled Off the Shoulder V-Neckline & Enclosed Back, Beaded Waistband & Slim Floor Length Skirt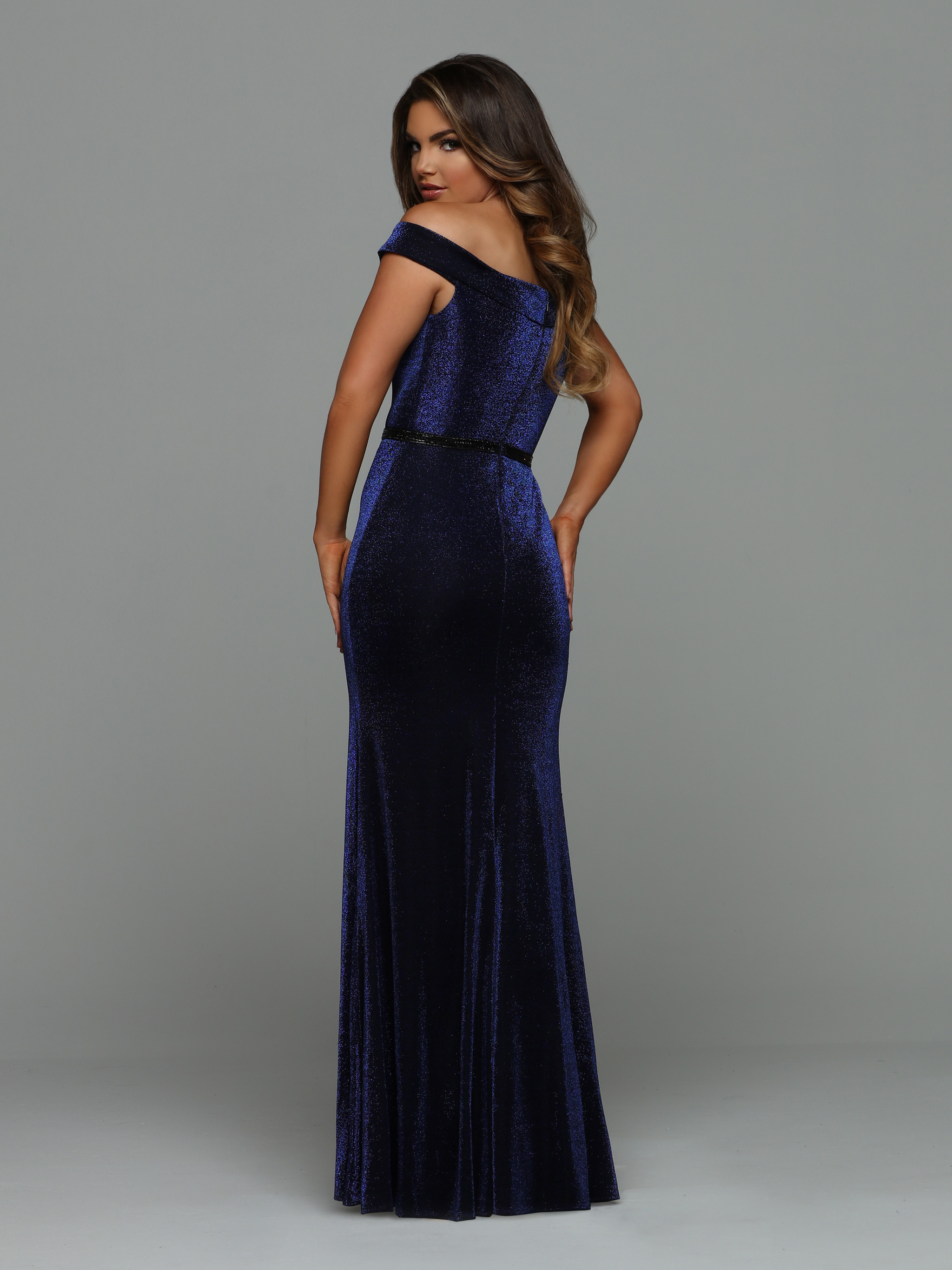 Available in: Moss, Royal
To see more details Click HERE Sparkle Prom Style #71947
Most Popular Prom Dress Colors for 2019 Blue Prom Dresses: Classic Blue Ball Gown Prom Dresses
NEW for 2019! Sparkle Prom Style #71960: Contemporary Satin Ball Gown Prom Dress with Modest High Neck Halter Front Bodice & Cut Out Waist, Beaded Neckband, Matching Beaded Trim on Skirt Pockets, Lace-up Bodice Back with Metal Jump Rings, Full Pleated Skirt & Floor Length Hem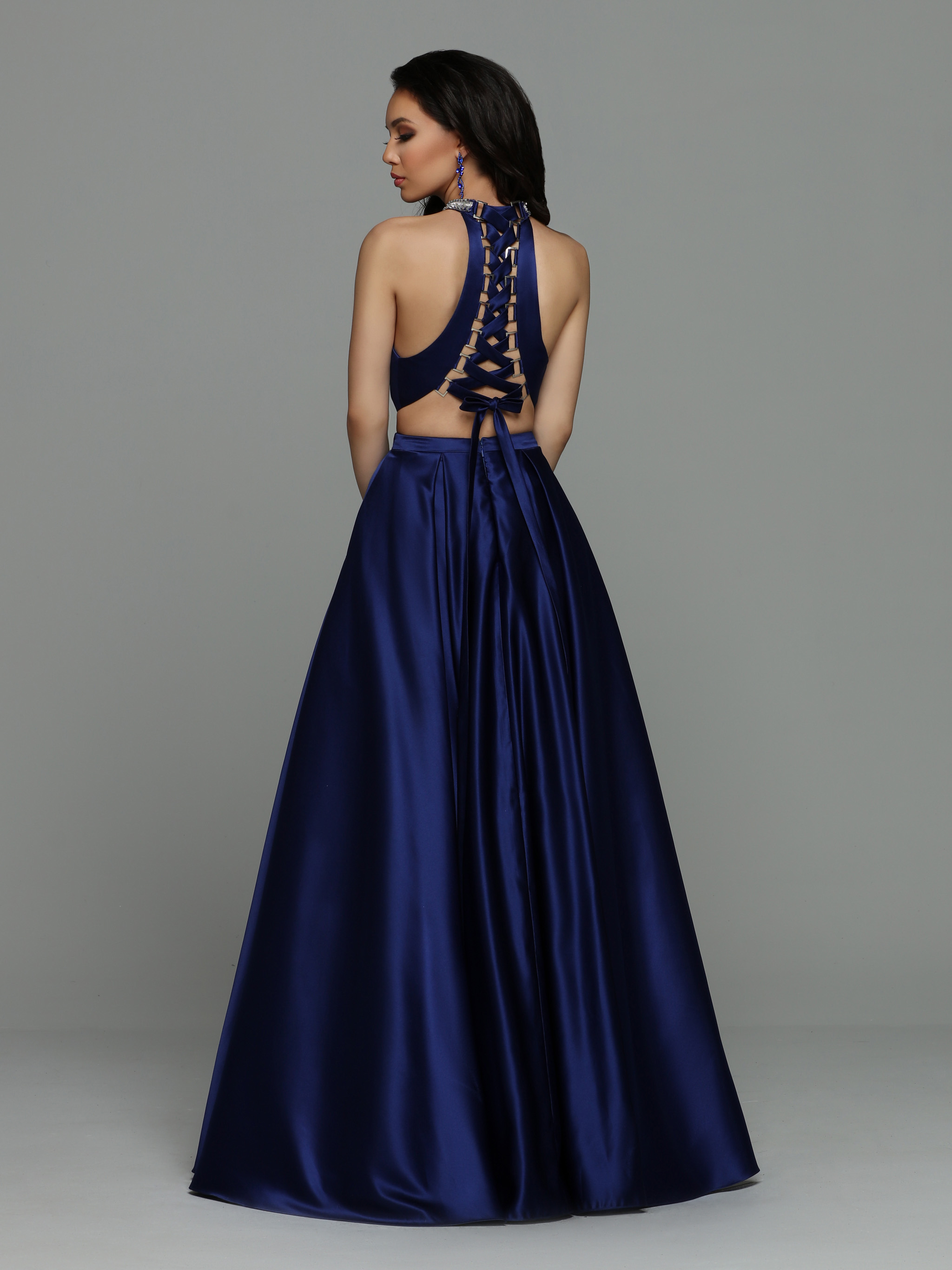 Available in: Burgundy, Royal
To see more details Click HERE Sparkle Prom Style #71960
NEW for 2019! Sparkle Prom Style #71921: Mikado Silk Ball Gown Prom Dress with Contrast Beaded Bodice, Plunging V-Neckline with Modesty Panel, Open V-Back, Satin Waistband, Satin Ball Gown Skirt with Hidden Pockets, Sweep Train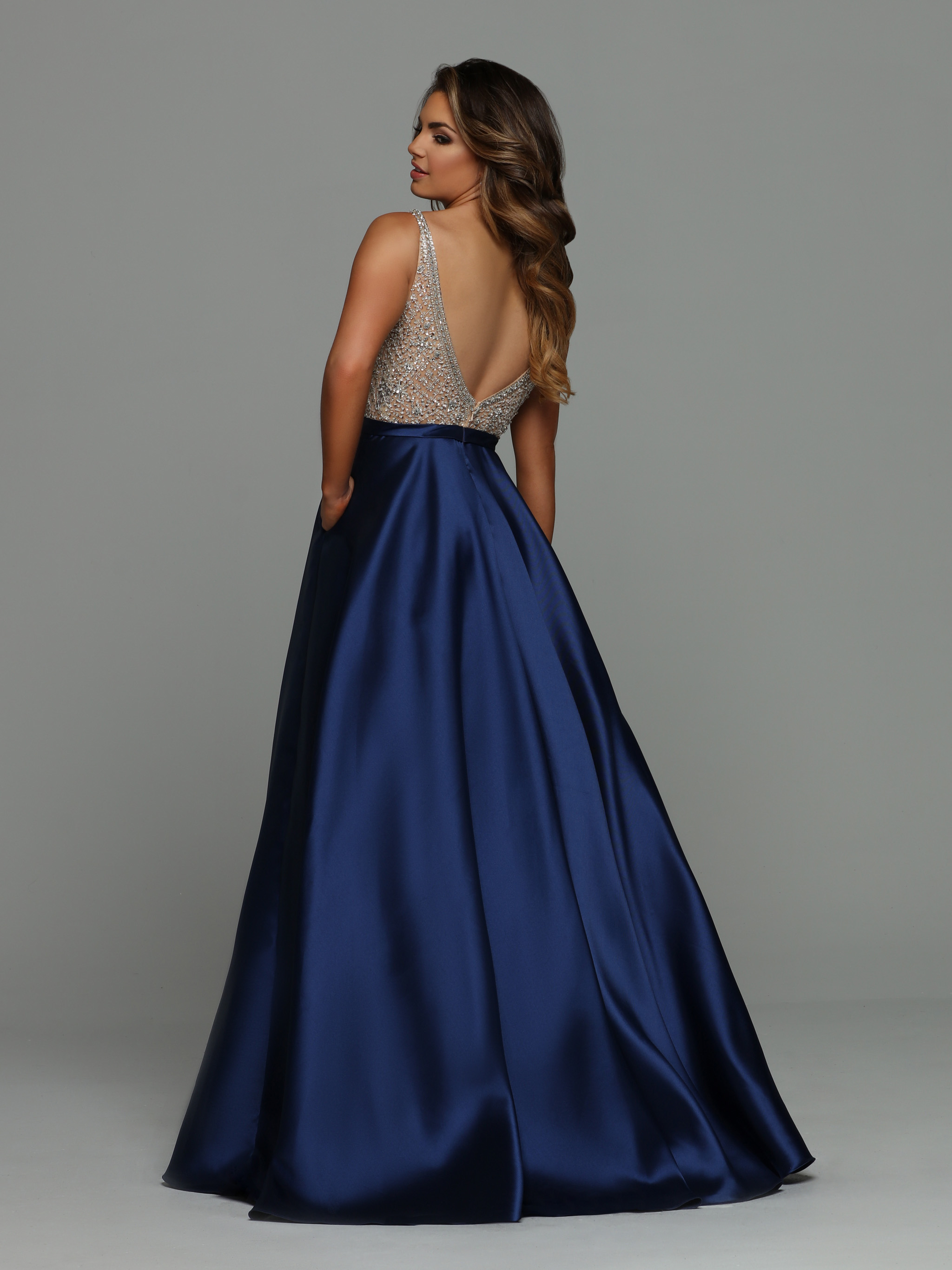 Available in: Two-Tone Nude/Blush, Nude/Navy, Nude/Red
To see more details Click HERE Sparkle Prom Style #71921
NEW for 2019! Sparkle Prom Style #71988: Classic Mikado Silk Ball Gown Prom Dress with V-Neckline, Modest Full Coverage Back & Cut Out Arms, Full Inverted Pleated Skirt with Hidden Pockets, Belt with Front Bow Accent & Floor Length Hem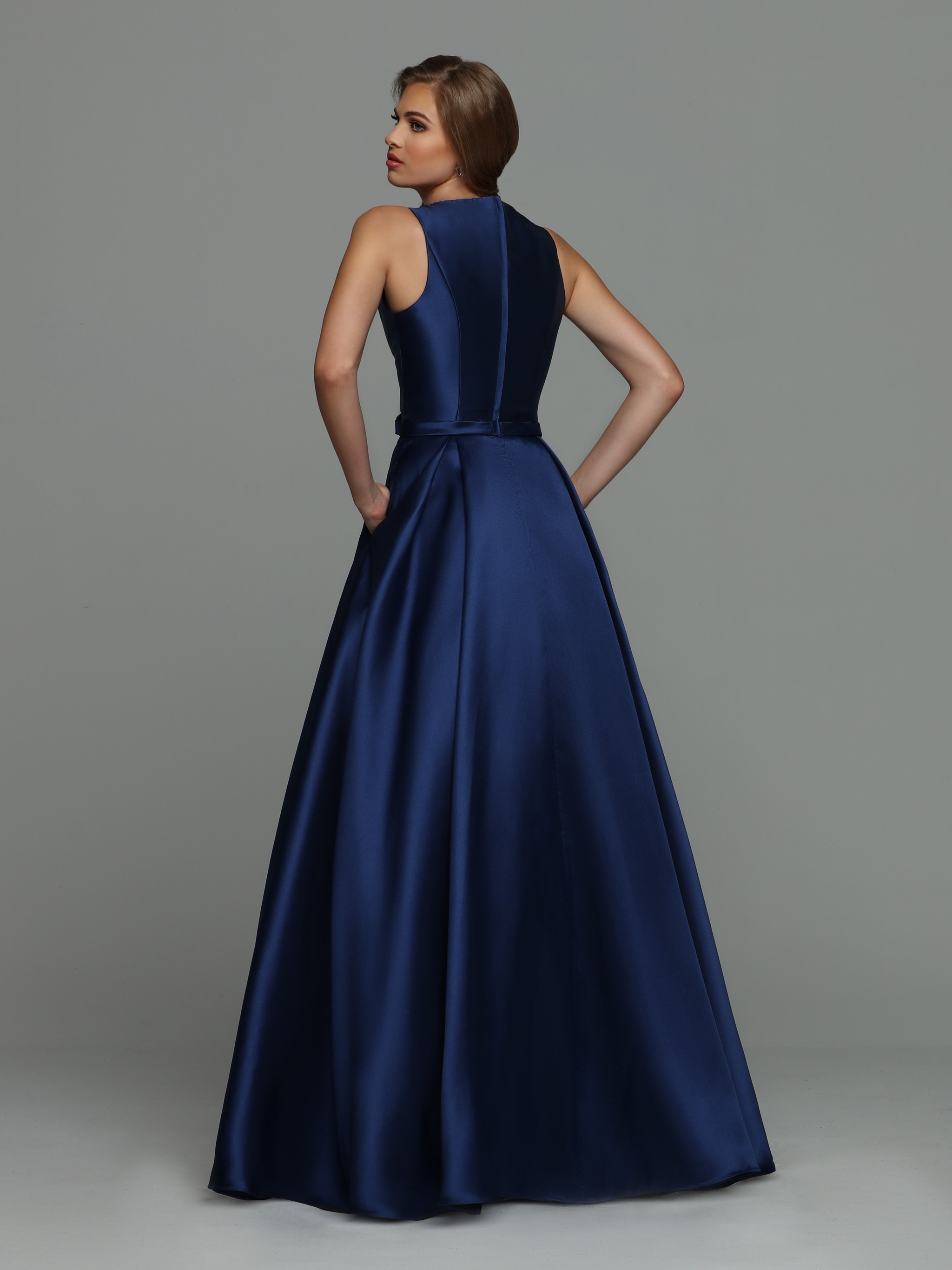 Available in: Navy, Red
To see more details Click HERE Sparkle Prom Style #71988
Most Popular Prom Dress Colors for 2019 Blue Prom Dresses:  Blue Metallic Jersey Prom Dresses
New for 2019! Sparkle Prom Style #72016: Metallic Jersey Fit & Flare Sheath Prom Dress with Beaded Medallion Bodice & High Halter Neckline, Open Back with Criss Cross Beaded Straps,  Metallic Jersey Skirt with Thigh-High Front Slit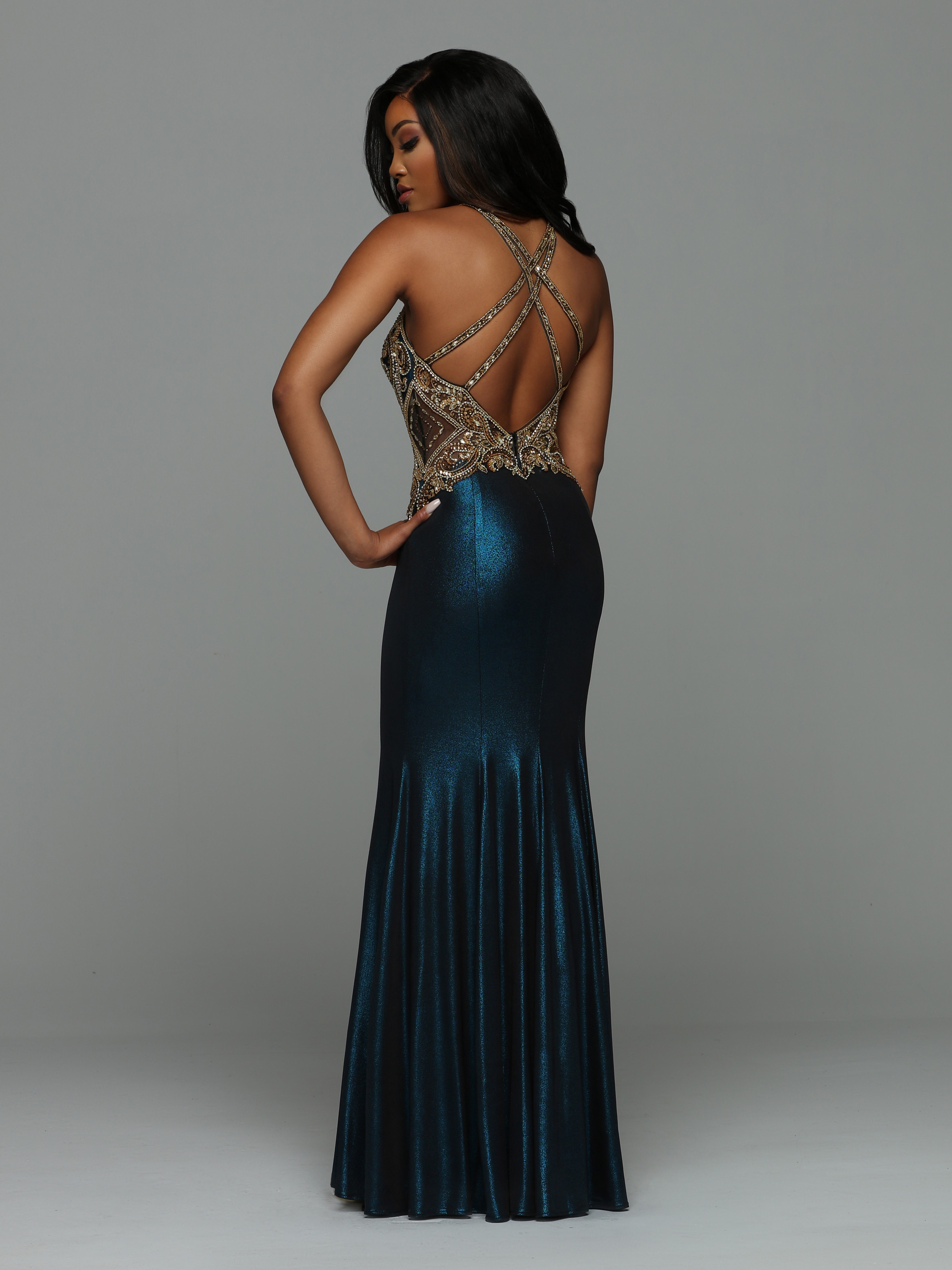 Available in: Brown, Teal
To see more details Click HERE Sparkle Prom Style #72016
New for 2019! Sparkle Prom Style #71929: Fashion Forward Metallic Jersey Fit & Flare Sheath Prom Dress with High Halter Neckline, Front Slit Keyhole, Open Keyhole Back, Beaded Neckline, Beaded Front Bodice Trim & Floor Length Skirt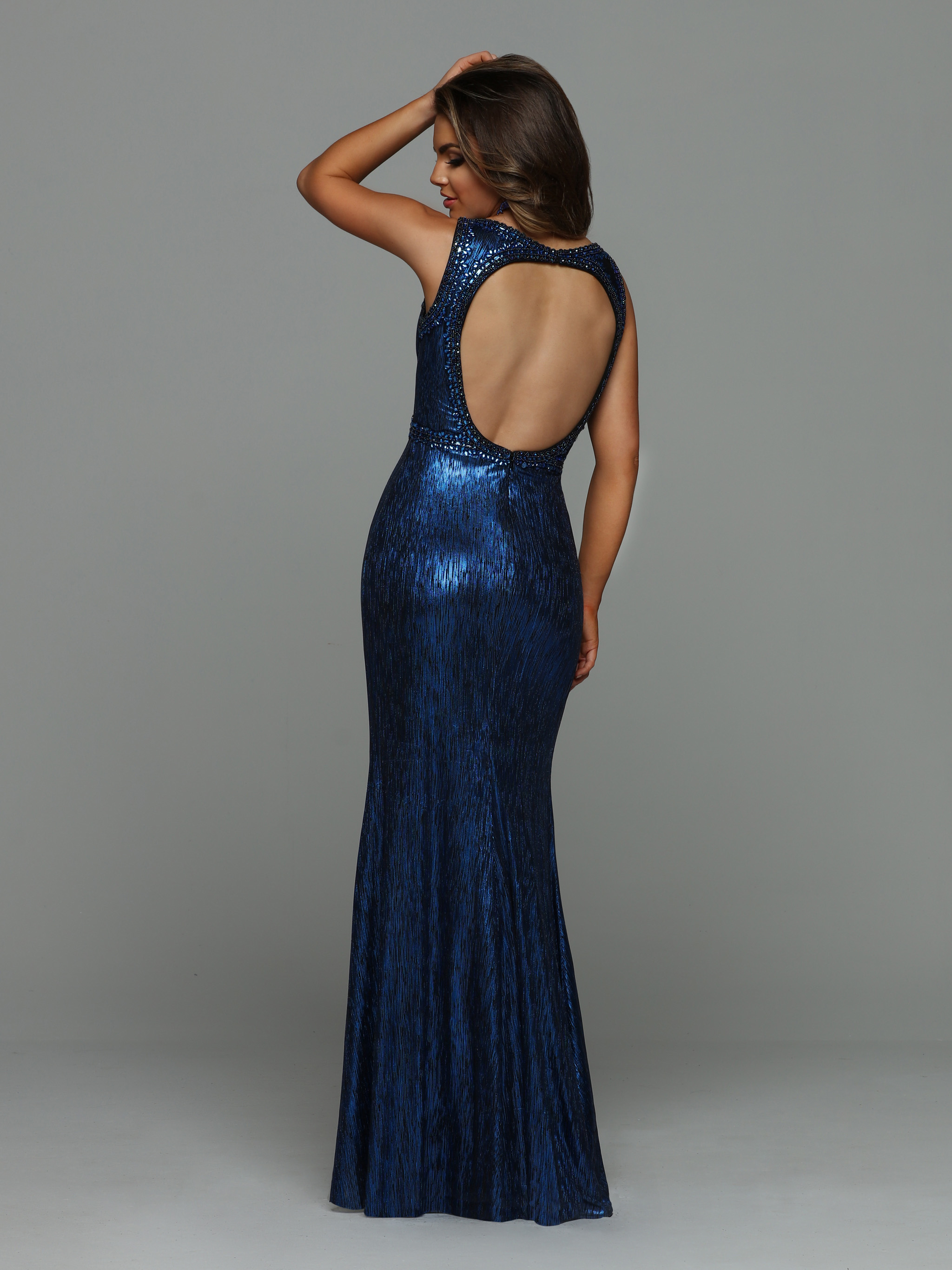 Available in: Black, Blue, Red
To see more details Click HERE Sparkle Prom Style #71929
Most Popular Prom Dress Colors for 2019 Blue Prom Dresses:  Soft Blue Satin Prom Dress
New for 2019! Sparkle Prom Style #71934: Soft Satin A-Line Prom Dress, Modest Straight Across Halter Bodice, Woven Back Straps, Full Gathered Slit Skirt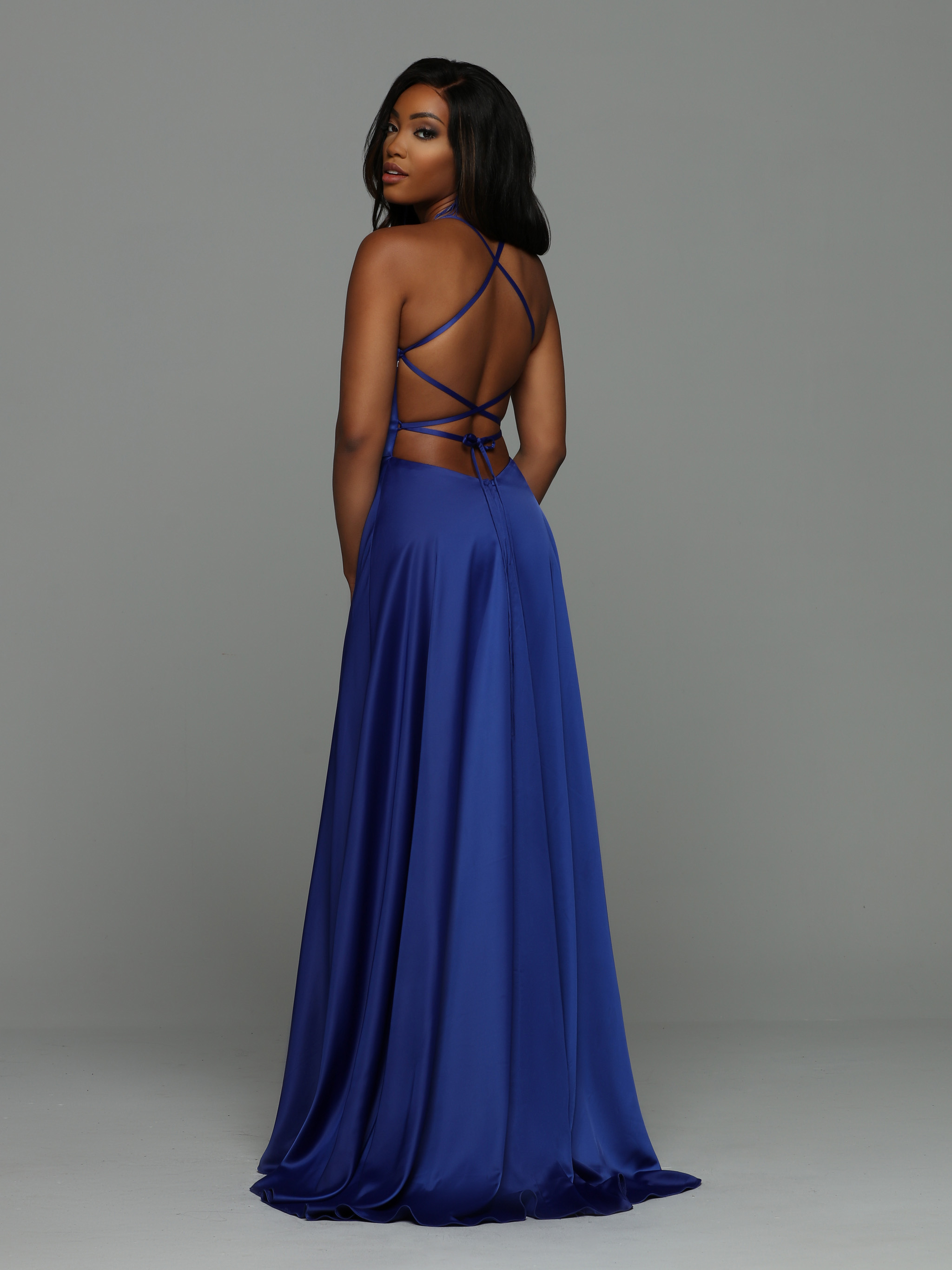 Available in: Cobalt, Red
To see more details Click HERE Sparkle Prom Style #71934
Most Popular Prom Dress Colors for 2019 Blue Prom Dresses:  Blue Sequin Lace Prom Dress
New for 2019! Sparkle Prom Style #71939: Sequin Lace Fit & Flare Sheath Prom Dress with Classic Strapless Sweetheart Neckline & Open Back, Contrast Sequin Lace over a Nude Lining, Floor Length Hem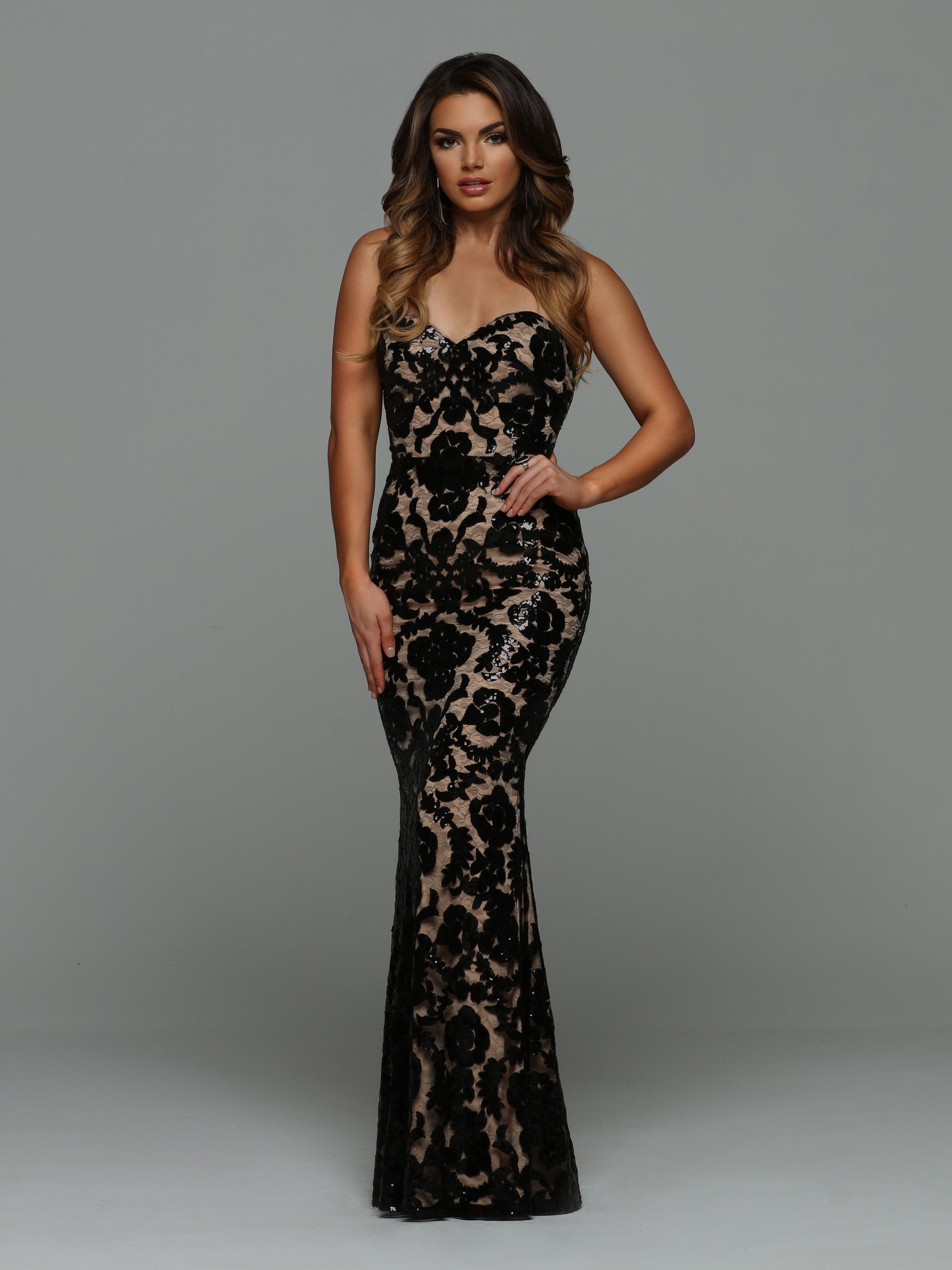 Available in: Black/Nude, Royal/Nude
To see more details Click HERE Sparkle Prom Style #71939
For the ultimate guide to the Top 10 Prom Dress Trends for 2019, Click HERE or on the image below:

For the complete low down on the hottest dress colors for Prom 2019, Click HERE or on the image below to check out Prom Dress Trends Guide Most Popular Prom Dress Colors for 2019: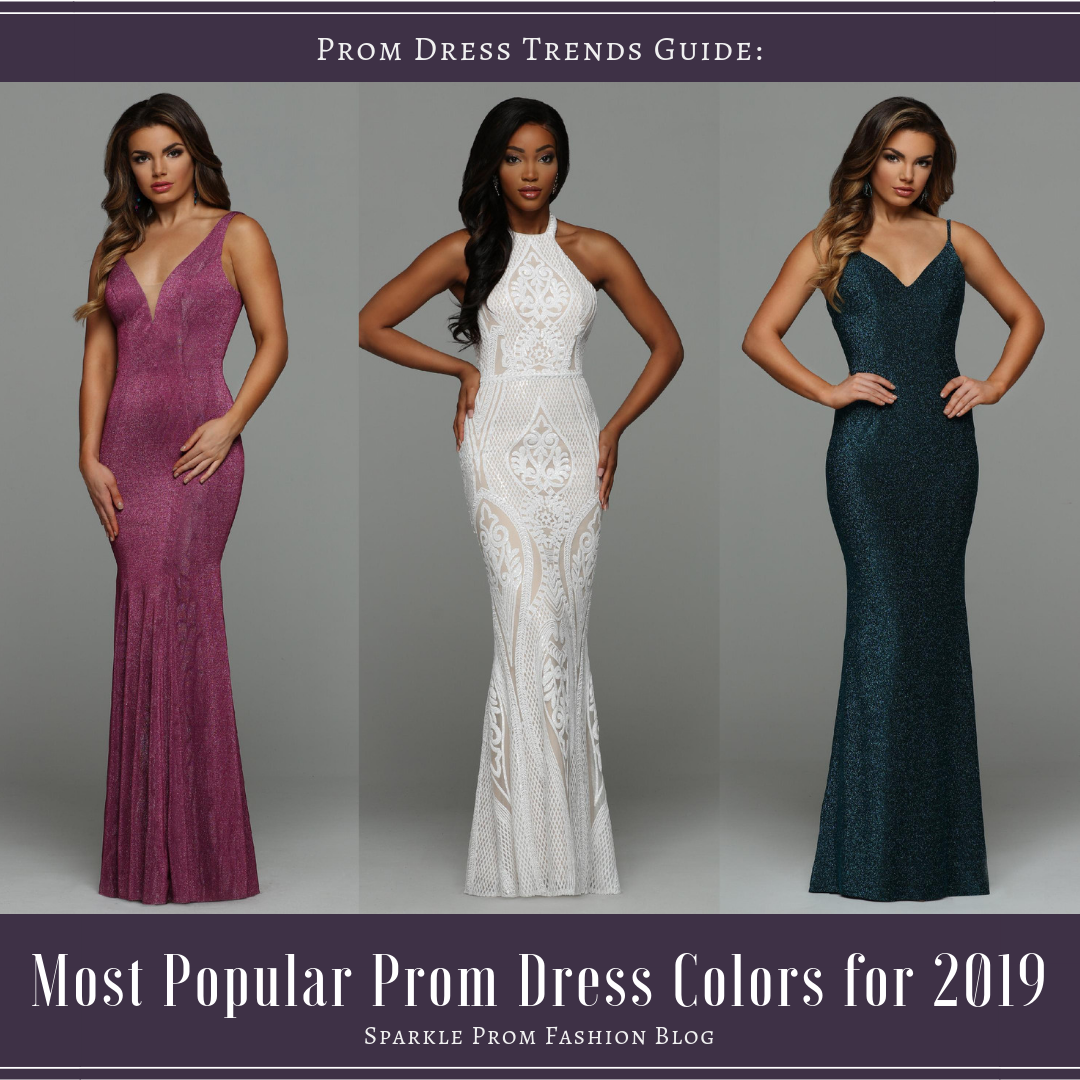 To shop our entire 2019 Sparkle Prom collection, Click HERE or on the image below: