2019 prom style is all about sequins & our Sequined Lace Prom Dresses 2019 Limited Edition includes dresses you won't "see everywhere" on prom night!
These beautiful sequined lace prom dresses offer the dramatic glitter of head to toe sequins, but they're also designed with the minimalist style lines that keep the emphasis on you.
Choose from classic sequin gowns in all black & all white. Turn heads in a dramatic two-tone fit & flare prom dress with sequin lace over a sexy nude lining. We also have a gorgeous two-tone royal & midnight blue prom dress with open weave sequin lace over a sexy nude lining.
When you choose one of Sparkle Prom's 2019 Limited Edition Sequined Lace Dresses…
You know that your gown will be created with top quality fabrics, high fashion design, and high-end construction. We guarantee you'll love their affordable prices. And best of all, most of these dresses are available for rush delivery at no extra charge!
Sequined Lace Prom Dresses 2019 Limited Edition: Sequined Lace Strapless Sweetheart Prom Dress
New for 2019! Sparkle Prom Style #71939: Sequin Lace Fit & Flare Sheath, Strapless Sweetheart Neckline, Open Back, Floor Length Hem
Available in: Black/Nude, Royal/Nude
To see more details Click HERE Sparkle Prom Style #71939
Sequined Lace V-Neck Fit & Flare Prom Dress
New for 2019! Sparkle Prom Style #72015: Sequin Lace Minimalist Sheath, V-Neckline, Beaded Belt, Floor Length Hem
Available in: Black, Off White
To see more details Click HERE Sparkle Prom Style #72015
Sequined Lace Prom Dresses 2019 Limited Edition: Sequined Lace Halter Prom Dress
New for 2019! Sparkle Prom Style #71958: Patterned Sequin Lace Fit & Flare Sheath, Modest High Neck Halter Neckline, Open Back Keyhole, Beaded Neckband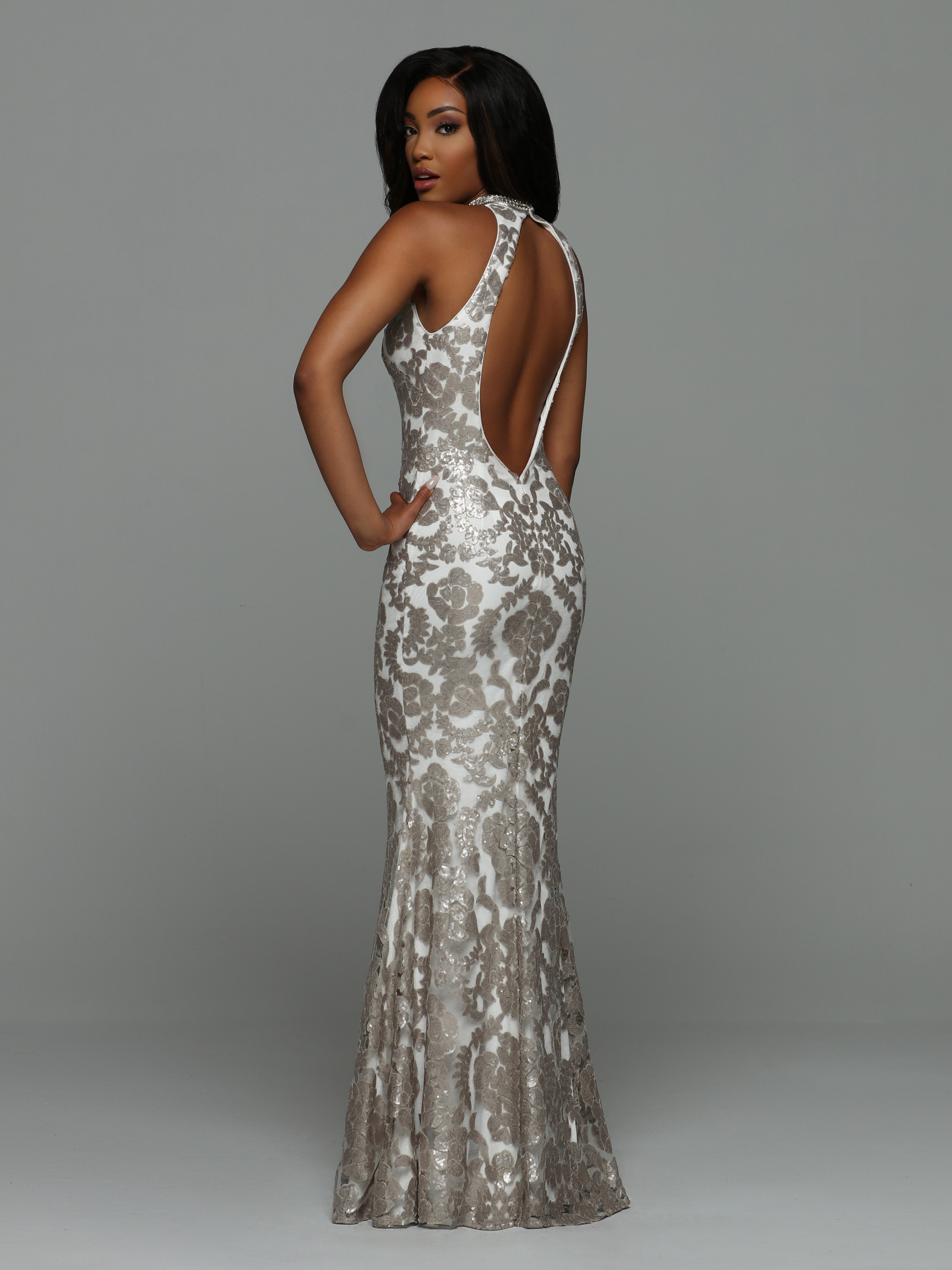 Available in: Two-tone Palomino/Ivory, Royal/Midnight
To see more details Click HERE Sparkle Prom Style #71958
For the ultimate guide to the complete Top 10 Prom Dress Trends for 2019, Click HERE or on the image below: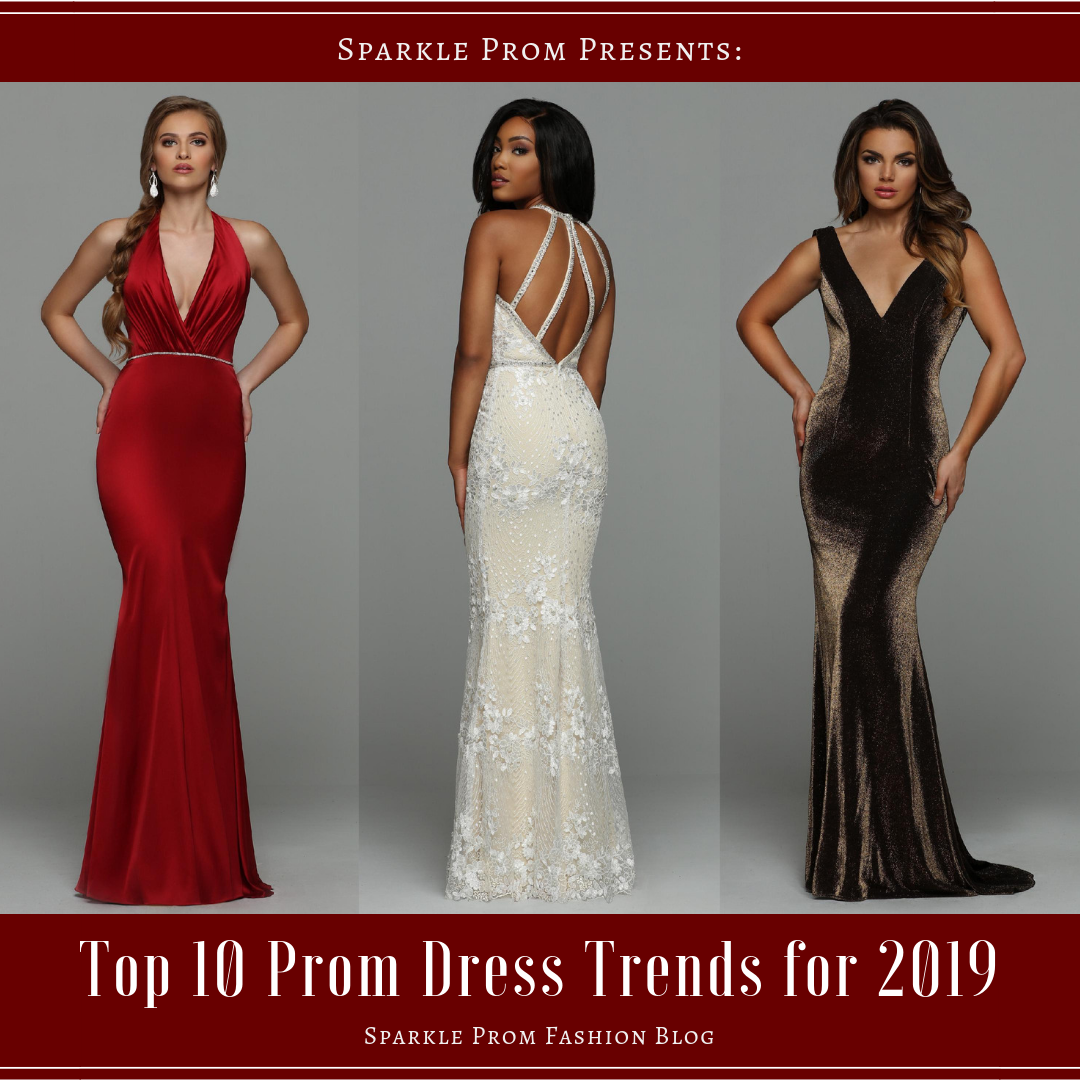 Get the low down on the hottest dress colors for Prom 2019. Just Click HERE or on the image below to check out Prom Dress Trends Guide: Most Popular Prom Dress Colors for 2019: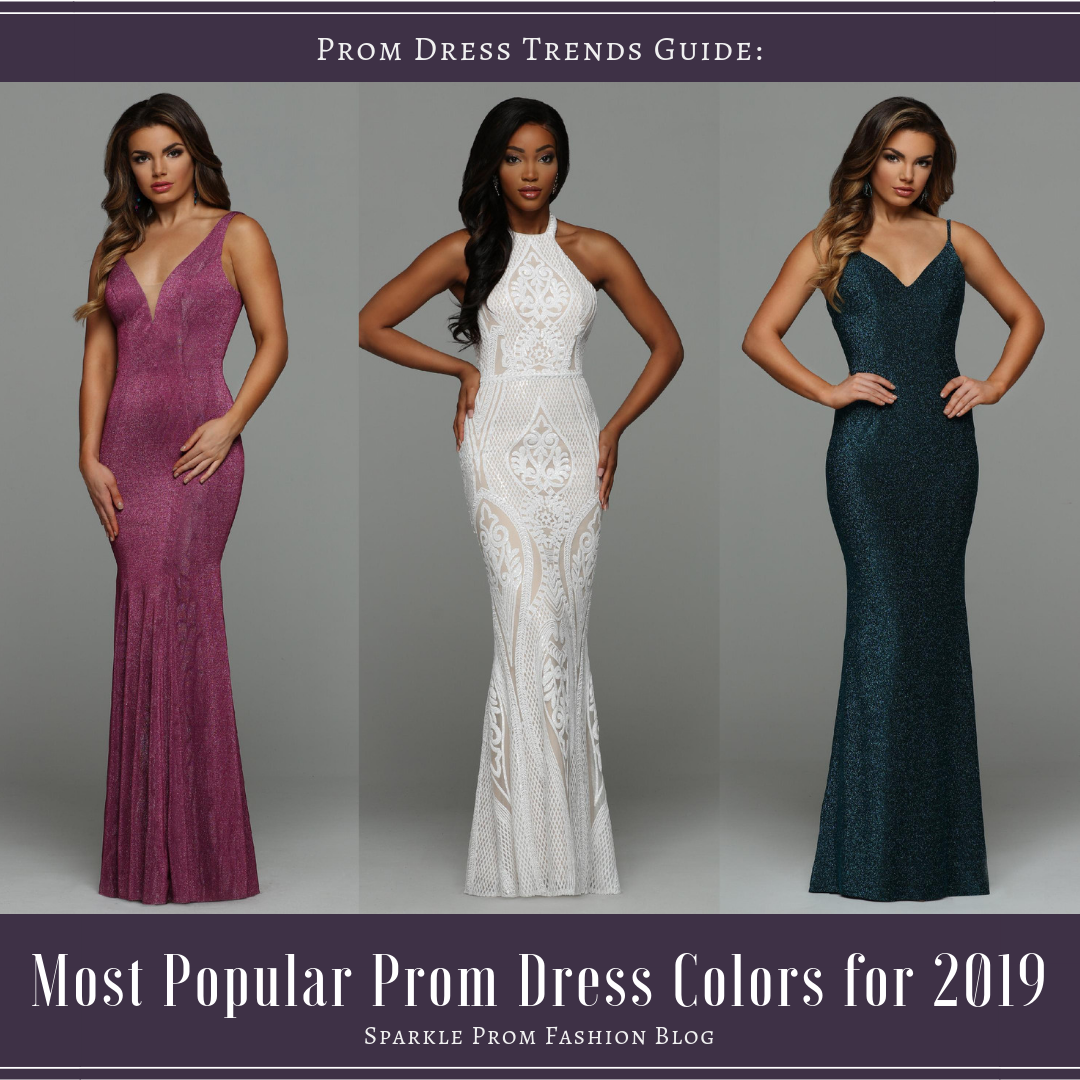 To shop our entire 2019 Sparkle Prom collection, Click HERE or on the image below: