Be the center of attention in a sparkling sequin dress that's perfect for NYE, a fun night with your crush or BFFs, even your birthday party!
Keep it lighthearted with a short V-neck or strapless sweetheart dress. Feel sexy head to toe in a long sequin halter gown.
You can also choose a pretty sweetheart neckline sequin dress or go all out elegant in our embroidered sequin tulle gown.
All of these fun dresses are from our DaVinci Occasions collection and come in lots of gorgeous colors. Just click on the link to each dress to see the colors available.
When you buy sparkling sequin dresses & gowns from DaVinci Occasions …
You know that your dress will be created by one of the premiere dress companies in the world. We use only top quality fabrics fashioned into high fashion design using high-end construction. We guarantee you'll love their affordable prices. A DaVinci is the dress retailers love to carry because best of all, most of these dresses are available for rush delivery at no extra charge!
Sparkling Sequin Dress: Short V-Neckline Dress
DaVinci Occasions #S1006: Short All Sequin A-Line, V-Neck, V-Back, Flared Skirt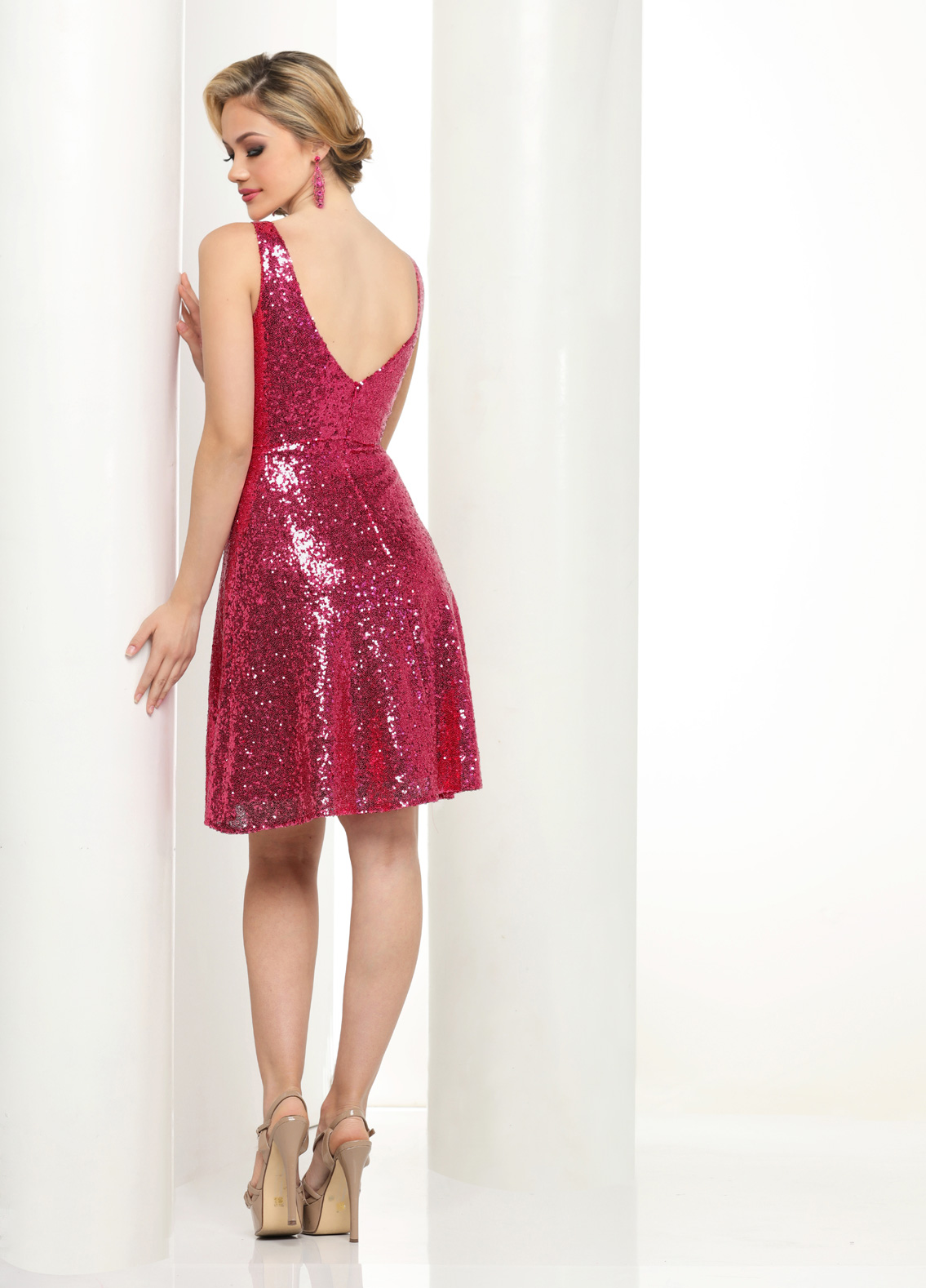 To see more details Click HERE for DaVinci Occasions Style #S1006
Removable Skirt!
DaVinci Occasions #S1007: Short All Sequin Above the Knee Sheath, V-Neck, Pear-Shape Keyhole Back, Removable Knee-Length Gathered Tulle Skirt on Ribbon Waistband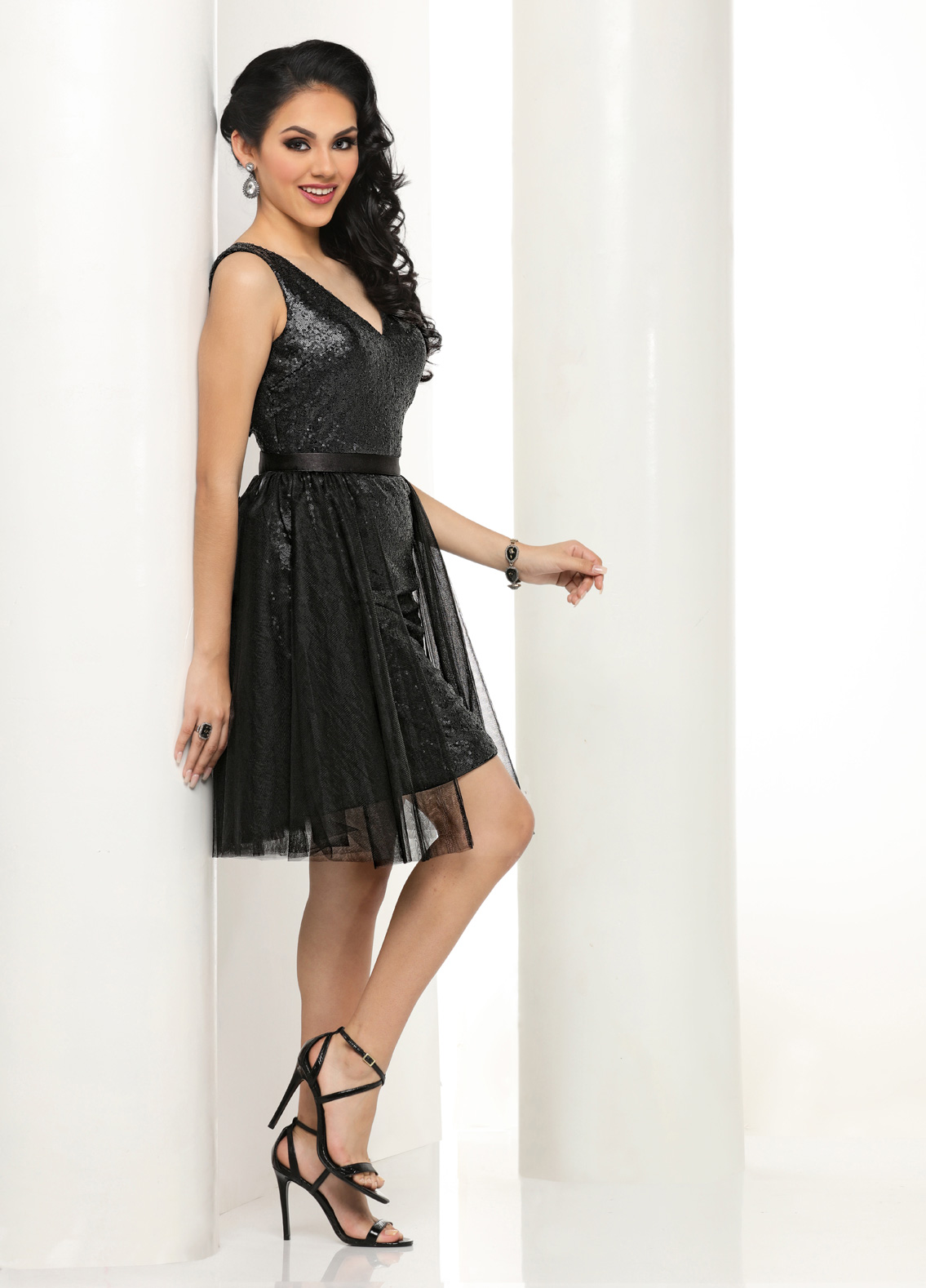 To see more details Click HERE for DaVinci Occasions Style #S1007
Sparkling Sequin Dress: Short Strapless Sweetheart
DaVinci Occasions #S1010: Short Strapless Sweetheart Sequin Sheath, Criss Cross Ruched Bodice, Pencil Skirt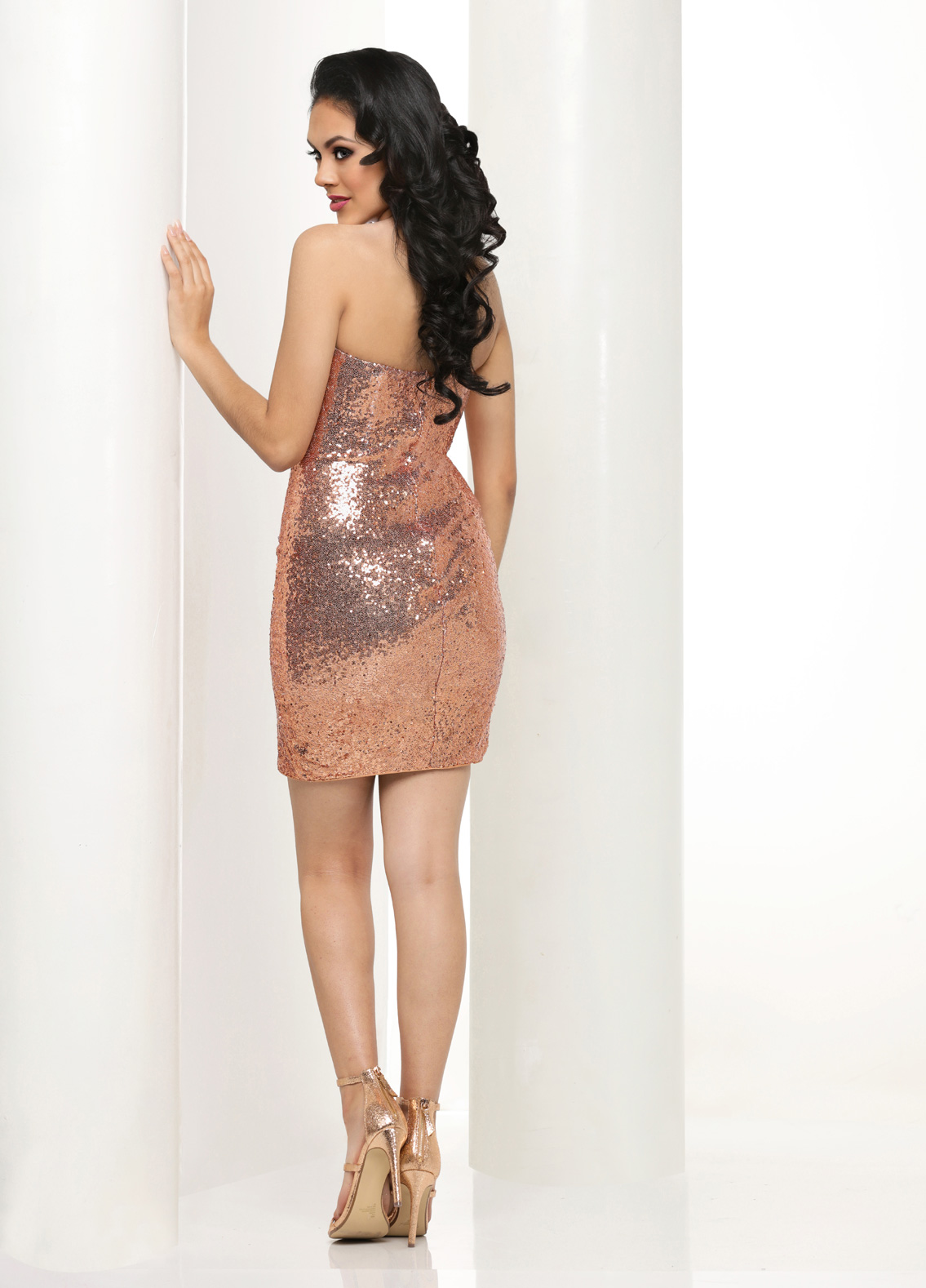 To see more details Click HERE for DaVinci Occasions Style #S1010
Sparkling Sequin Dress: Long Halter Neckline Gown
DaVinci Occasions #S1002: Long All Sequin Fit & Flare Sheath, Halter Neckline, Mandarin Collar, Open Back, Floor Length Hem
To see more details Click HERE for DaVinci Occasions Style #S1002
Sparkling Sequin Dress: Long Embroidered Sequin Tulle Gowns (DaVinci Bridesmaid Collection)
Style #60360: Long Floral Sequined Tulle A-Line Sheath, Sweetheart Neckline, Straps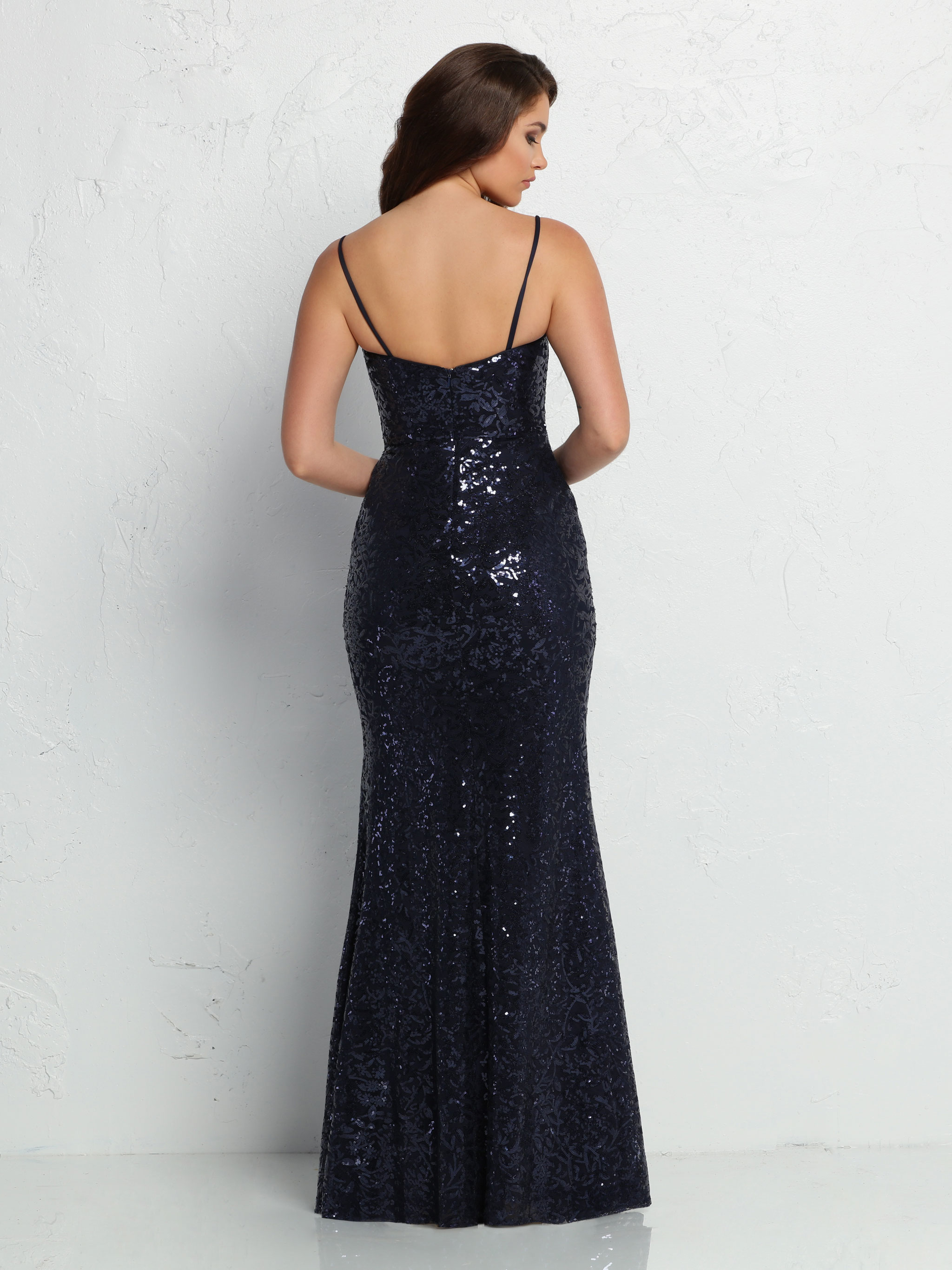 To see more details Click HERE for DaVinci Style #60360
Style #60335: Sequin Tulle A-Line Dress with Sweetheart Neckline, Spaghetti Straps & Blouson Bodice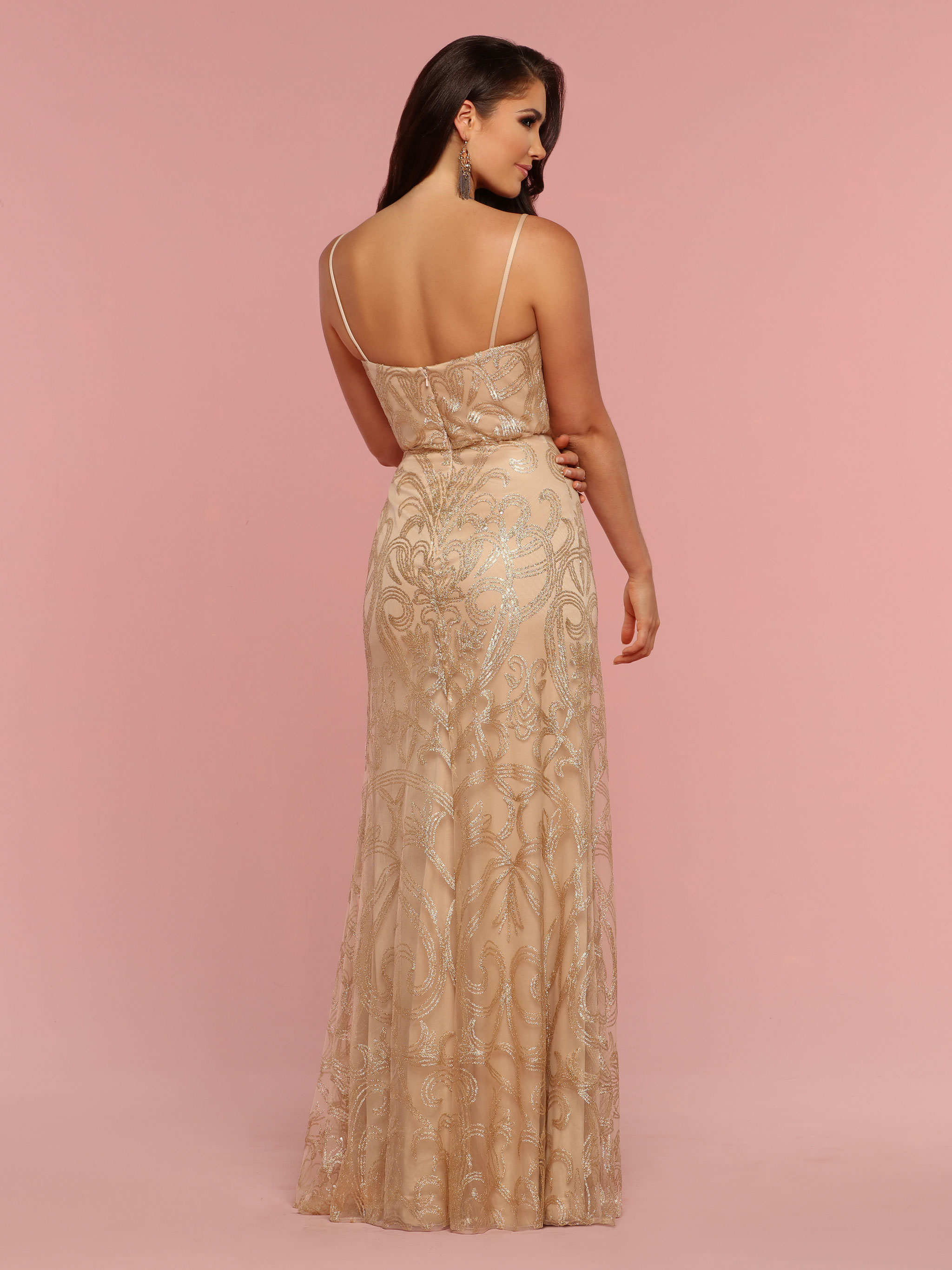 To see more details Click HERE for DaVinci Style #60335
Want a little less glitter? Then Click HERE or on the image below for our Sequin & Chiffon Holiday Party Dress Collection