Prom is back & so are we with our brand new collection of glitzy & glamorous Sequin Prom Dresses with a Vintage Vibe created just for you!
Now, some people try to say that sequins are tacky or tasteless, but we say no. We say it's all in the quality of the outfit. Besides, who couldn't love sequins?!
Sequin outfits are serious fashion chic!
Like magic fairy dust, sequins go with pretty much everything.
Sequins photograph beautifully.
Metallics—whether a sequin dress or a small accessory—are the perfect accent to any color palette.
The most interesting note is that sequins "don't take themselves too seriously," as you'll see. All of our designs have a playful edge, no matter how formal the rest of the dress.
When you choose your Prom Dress from Sparkle Prom's Collection …
You know that your gown will be created with top quality fabrics, high fashion design, and high-end construction. We guarantee you'll love their affordable prices. Best of all, most of these dresses are available for rush delivery at no extra charge!
Sequin Prom Dresses with a Vintage Vibe: Fit & Flare Mermaid
Sparkle Prom Style #72243: Vintage Hollywood Sequin Fit & Flare Mermaid Prom Dress with Off the Shoulder Neckline, Slit Skirt & Sweep Train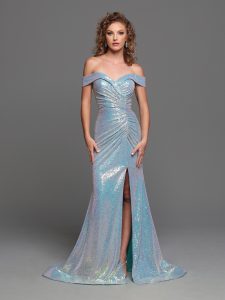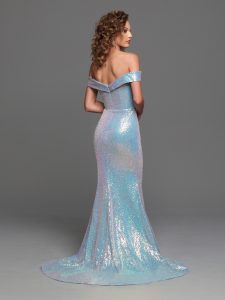 Available in: Magic Blue
To see more details Click HERE Sparkle Prom Style #72243
Sparkle Prom Style #72273: Sequin Fit & Flare Prom Dress with Thigh-High Slit Skirt & Sweep Train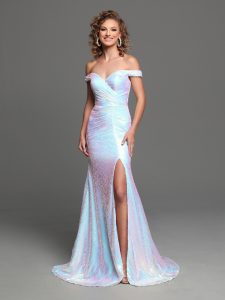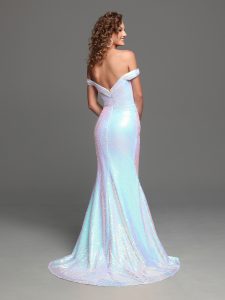 Available in: Opal
To see more details Click HERE Sparkle Prom Style #72273
Sequin Prom Dresses with a Vintage Vibe: Glittering Ball Gown
Sparkle Prom Style #72261: Vintage Look Sequin A-Line Prom Dress with Off the Shoulder Neckline & Ball Gown Skirt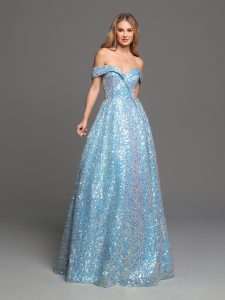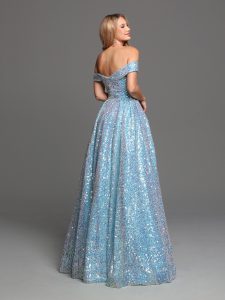 Available in: Magic Blue
To see more details Click HERE Sparkle Prom Style #72261
Sequin Prom Dresses with a Vintage Vibe: Shoulder Details
Sparkle Prom Style #72266: Sequin Fit & Flare Prom Dress with Off the Shoulder Bow Detail, Thigh-High Slit Skirt & Sweep Train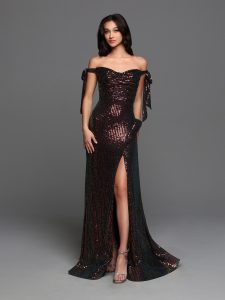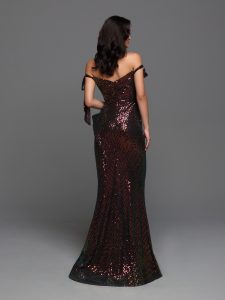 Available in: Magic Black
To see more details Click HERE Sparkle Prom Style #72266
Sequin Prom Dresses with a Vintage Vibe: Bright Modern Colors
Sparkle Prom Style #72252: Sequin Fit & Flare Prom Dress with Thigh-High Slit Skirt & Sweep Train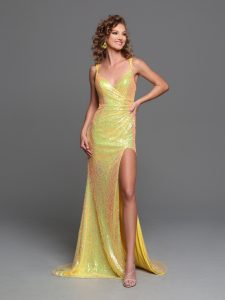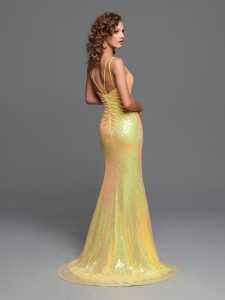 Available in: Ice Blue, Neon Yellow
To see more details Click HERE Sparkle Prom Style #72252
Sparkle Prom Style #72283: Sequin Fit & Flare Prom Dress with Thigh-High Slit Skirt & Sweep Train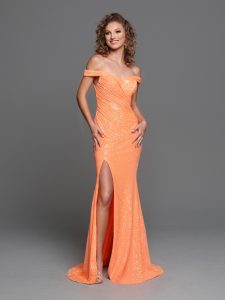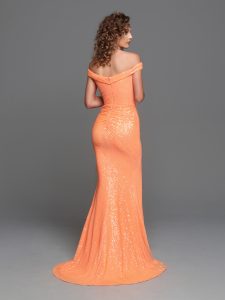 Available in: Orange
To see more details Click HERE Sparkle Prom Style #72283
Sparkle Prom Style #72275: Sequin Fit & Flare Prom Dress with Thigh-High Slit Skirt & Sweep Train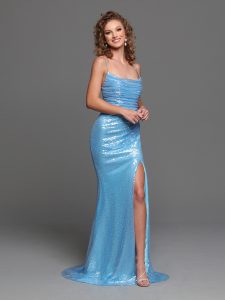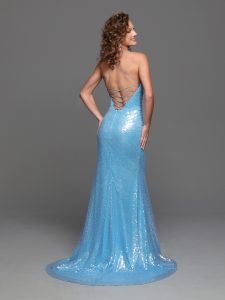 Available in: Ice Blue, Neon Yellow
To see more details Click HERE Sparkle Prom Style #72275
These ideas are a little more casual, but there's great into on how to style sequin outfits, Click HERE or on the image below for our Holiday Style Guide: How to Accessorize a Sequin Dress: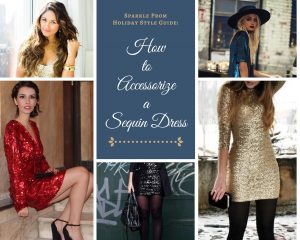 To shop our entire prom dress collection, Click HERE or on the image below: