Some dress colors never go out of style & these Gold & Yellow Prom Dresses for 2023 prove it true!
Gold & Rose Gold are die-hard classics. But if you'd like either a softer sparkle or a soft knit, our 2023 Yellow Prom dresses are making fashion statement waves.
Check out these designs:
Bright Yellow Sequins
Shimmer Jersey in Gold/Lilac
Ultra Unique Pale Gold Jacquard
Dramatic Gold/Black
Soft Yellow Knits
We also included three of our dresses that are available in either Yellow or Gold/Black. Visit your favorite Sparkle Prom retailer to see in person.
When you choose your Prom Dress from Sparkle Prom …
You know that your gown will be created with top-quality fabrics, high-fashion design, and high-end construction. We guarantee you'll love their affordable prices. Best of all, most of these dresses are available for rush delivery at no extra charge!
Gold & Yellow Prom Dresses for 2023: Bright Sequins
Sparkle Prom Style #72252: Sequin Fit & Flare Prom Dress with Thigh-High Slit Skirt & Sweep Train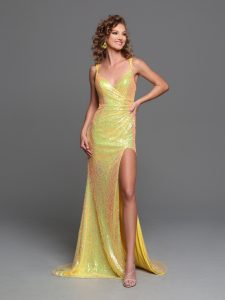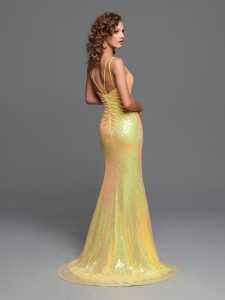 Available in: Ice Blue, Neon Yellow
To see more details Click HERE Sparkle Prom Style #72252
Gold & Yellow Prom Dresses for 2023: Shimmer Jersey in Gold/Lilac
Sparkle Prom Style #72231: Shimmer Jersey Fit & Flare Prom Dress with Cutout Bodice & Sweep Train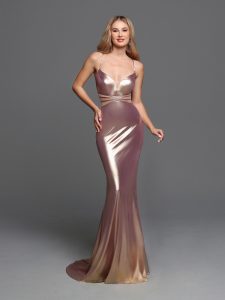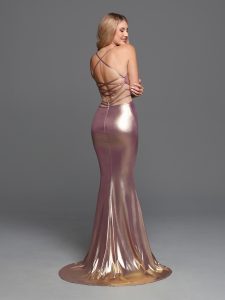 Available in: Gold/Lilac
To see more details Click HERE Sparkle Prom Style #72231
Gold & Yellow Prom Dresses for 2023: Unique Jacquard
Sparkle Prom Style #72251: Jacquard Fit & Flare Trumpet Prom Dress with Ruched Strapless Bodice, Lace Up Back & Skirt with Ruffle, Thigh-High Slit & Sweep Train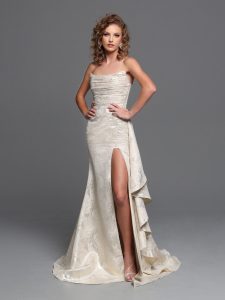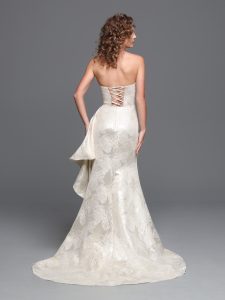 Available in: Light Gold
To see more details Click HERE Sparkle Prom Style #72251
Gold & Yellow Prom Dresses for 2023: Dramatic Gold/Black
Sparkle Prom Style #72225: Sequin A-Line V-Neck Prom Dress with Thigh-High Slit Skirt & Sweep Train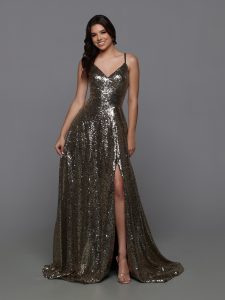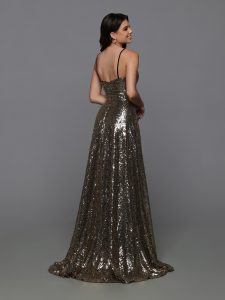 Available in: Cobalt, Gold/Black, Lilac
To see more details Click HERE Sparkle Prom Style #72225
Gold & Yellow Prom Dresses for 2023: Soft Knits
Sparkle Prom Style #72270: Stretch Knit Fit & Flare Prom Dress with Thigh-High Slit Skirt & Sweep Train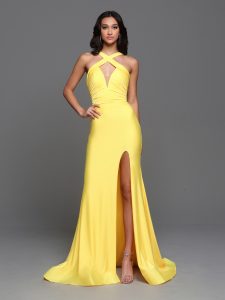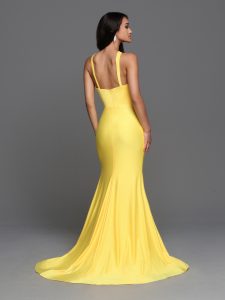 Available in: Purple, Red, Yellow
To see more details Click HERE Sparkle Prom Style #72270
Sparkle Prom Style #72287: One-Shoulder Stretch Knit Fit & Flare Prom Dress with Thigh-High Slit Skirt & Sweep Train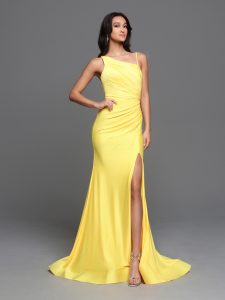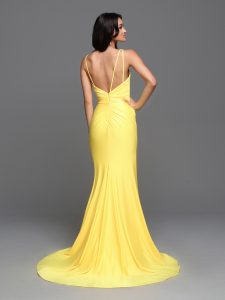 Available in: Emerald, Yellow
To see more details Click HERE Sparkle Prom Style #72287
Also Available in Yellow or Gold/Black
Visit your favorite Sparkle Prom retailer & ask to see samples & swatches of these beautiful styles, shown here in their alternate colors
Sparkle Prom Style #72229: Sequin A-Line Prom Dress with Slit Skirt & Sweep Train
Available in: Cobalt, Gold/Black, Lilac
To see more details Click HERE Sparkle Prom Style #72229
Sparkle Prom Style #72275: Sequin Fit & Flare Prom Dress with Thigh-High Slit Skirt & Sweep Train
Available in: Ice Blue, Neon Yellow
To see more details Click HERE Sparkle Prom Style #72275
Sparkle Prom Style #72277: Stretch Knit Fit & Flare Prom Dress with Thigh-High Slit Skirt & Sweep Train
Available in: Fuchsia, Yellow
To see more details Click HERE Sparkle Prom Style #72277
We have loads of good info, everything from fashion to finances to what to do with your dress when Prom is over, so keep an eye on our blog and dresses! Click HERE or on the image below: