When choosing your prom night look, check out these Best Necklines for Unique Statement Earrings –  Prom 2023. They'll will highlight both your dress and your jewelry.
If you choose a bold, fun, unique earring, you want your dress to draw attention to your earrings, not compete with them.
You can actually wear almost any dress neckline with a statement earring. The trick is to keep the lines of the dress bodice simple and to keep the fabrics low-key and unfussy.
We've chosen 5 Best Necklines for Unique Statement Earrings in our 2023 Sparkle Prom collection. All will show off your unique earrings to best effect.
When you choose your Prom Dress from Sparkle Prom's 2023 Collection …
You know that your gown will be created with top quality fabrics, high fashion design, and high-end construction. We guarantee you'll love their affordable prices. Best of all, most of these dresses are available for rush delivery at no extra charge!
Best Necklines for Unique Statement Earrings – Prom 2023
1.     Halter Necklines
Sparkle Prom Style #72270: Stretch Knit Fit & Flare Prom Dress with Thigh-High Slit Skirt & Sweep Train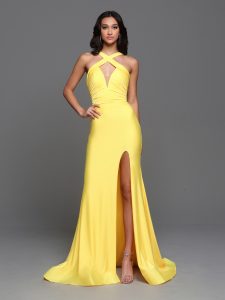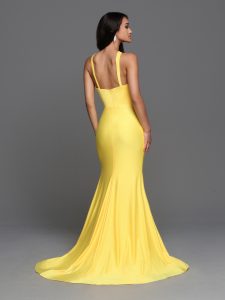 Available in: Purple, Red, Yellow
To see more details Click HERE Sparkle Prom Style #72270
Sparkle Prom Style #72242: Shimmer Tulle A-Line Prom Dress with Ruched Vintage Look Bodice & Ombre Skirt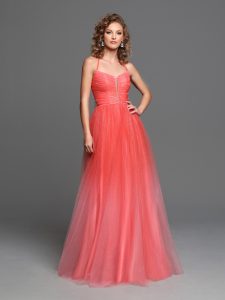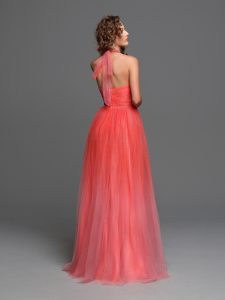 Available in: Orange
To see more details Click HERE Sparkle Prom Style #72242
Best Necklines for Unique Statement Earrings – Prom 2023
2. Plunging V-Necklines
Sparkle Prom Style #72228: Silk Shantung A-Line Ball Gown Prom Dress with V-Neckline & Floor-Length Pleated Skirt with Thigh-High Slit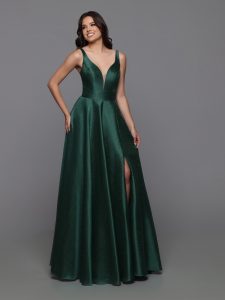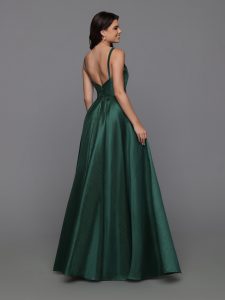 Available in: Emerald
To see more details Click HERE Sparkle Prom Style #72228
Sparkle Prom Style #72232: Sparkle Tulle A-Line Fit & Flare Prom Dress with Open Back & Floor Length Hem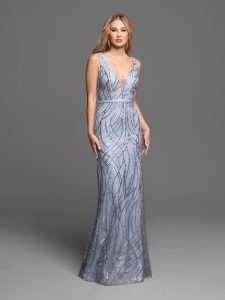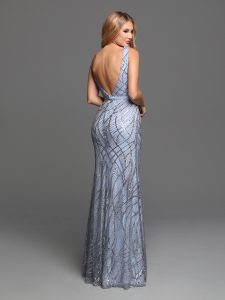 Available in: Powder Blue
To see more details Click HERE Sparkle Prom Style #72232
Best Necklines for Unique Statement Earrings – Prom 2023
3.     Off the Shoulder Necklines
Sparkle Prom Style #72243: Vintage Hollywood Sequin Fit & Flare Mermaid Prom Dress with Off the Shoulder Neckline, Slit Skirt & Sweep Train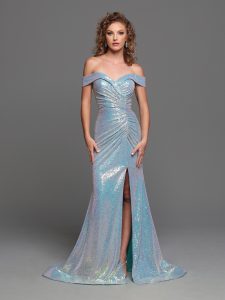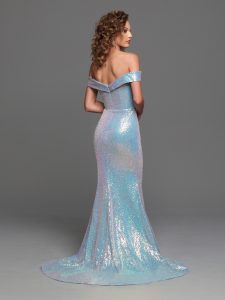 Available in: Magic Blue
To see more details Click HERE Sparkle Prom Style #72243
Sparkle Prom Style #72291: Sequin A-Line Prom Dress with Off the Shoulder Detail, Thigh-High Slit Skirt & Tulle Overskirt with Sweep Train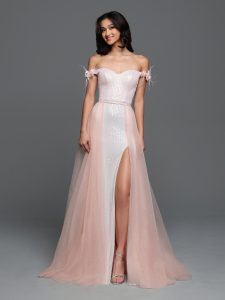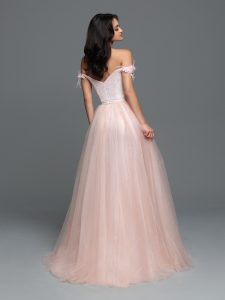 Available in: Magic Black, Pink
To see more details Click HERE Sparkle Prom Style #72291
Sparkle Prom Style #72263: Stretch Knit Fit & Flare Prom Dress with Off the Shoulder Bow Details & Skirt with Thigh-High Slit & Sweep Train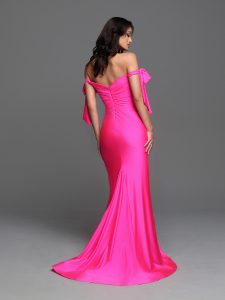 Available in: Emerald, Neon Pink, Red
To see more details Click HERE Sparkle Prom Style #72263
Best Necklines for Unique Statement Earrings – Prom 2023
4. One Shoulder Necklines
Sparkle Prom Style #72234: Metallic Jersey Fit & Flare Prom Dress with Cut Out Bodice, Slit Skirt & Sweep Train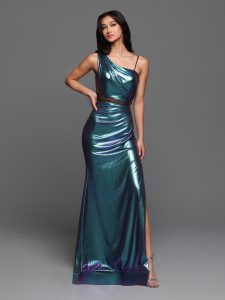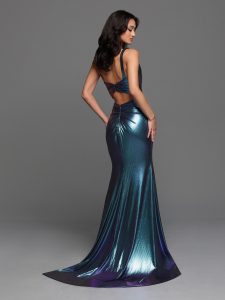 Available in: Magic Blue
To see more details Click HERE Sparkle Prom Style #72234
Sparkle Prom Style #72287: One-Shoulder Stretch Knit Fit & Flare Prom Dress with Thigh-High Slit Skirt & Sweep Train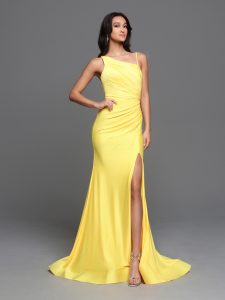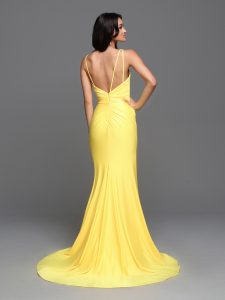 Available in: Emerald, Yellow
To see more details Click HERE Sparkle Prom Style #72287
Best Necklines for Unique Statement Earrings – Prom 2023
5.  Scoop Neckline
Sparkle Prom Style #72251: Jacquard Fit & Flare Trumpet Prom Dress with Ruched Scoop Neckline Strapless Bodice, Lace Up Back & Skirt with Ruffle, Thigh-High Slit & Sweep Train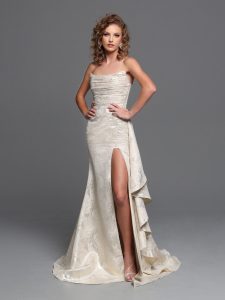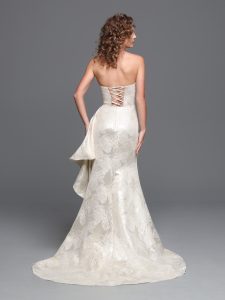 Available in: Light Gold
To see more details Click HERE Sparkle Prom Style #72251
Sparkle Prom Style #72227: Sequin Fit & Flare Prom Dress with Modest Scoop Neckline, V-Back & Skirt with Thigh-High Slit & Sweep Train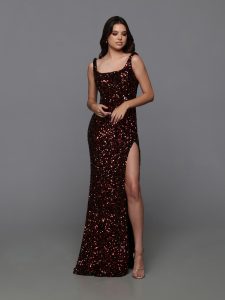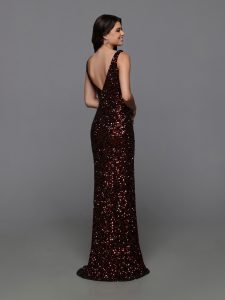 Available in: Multi-Black
To see more details Click HERE Sparkle Prom Style #72227
For a collection of truly unique earrings to wear for prom, homecoming or a fancy party, Click HERE or on the image below to read Bold Fun & Elegant Statement Earrings for Prom, Pageant & Party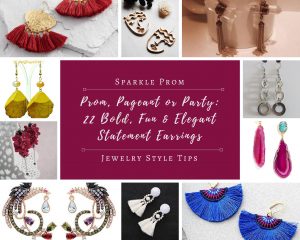 To check out the rest of our gorgeous dresses Click HERE or on the iamge below to browse Sparkle Prom 2023 Collection