If you like sequins, you're bound to fall in love with our brand new collection of Patterned Sequin Prom Dresses for 2023.
This year we're featuring all types of sequin fabrics, everything from vine & leaf patterns to showstopping multi-color dresses. We also have two sequin prom dress styles with removable skirts.
When you choose your Prom Dress from Sparkle Prom's Collection …
You know that your gown will be created with top-quality fabrics, high-fashion design, and high-end construction. We guarantee you'll love their affordable prices. Best of all, most of these dresses are available for rush delivery at no extra charge!
Patterned Sequin Prom Dresses for 2023: Multi-Color Sequins
Sparkle Prom Style #72294: Patterned Sequin Fit & Flare Prom Dress with Lace Up Back& Skirt with Thigh-High Slit & Sweep Train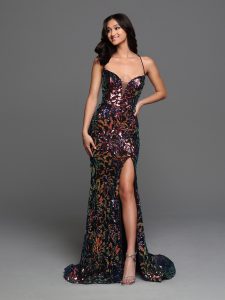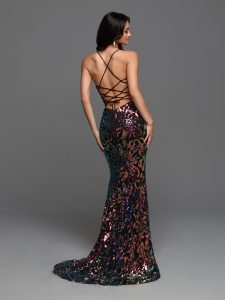 Available in: Black/Multi
To see more details Click HERE Sparkle Prom Style #72294
Patterned Sequin Prom Dresses for 2023: Sequin Styles with Removable Skirts
Sparkle Prom Style #72233: Patterned Sequin Fit & Flare Prom Dress has Detachable Satin Skirt with Sweep Train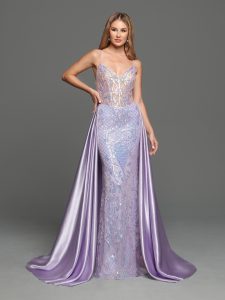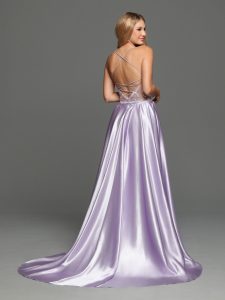 Available in: Lilac
To see more details Click HERE Sparkle Prom Style #72233
Sparkle Prom Style #72237: Two-Piece Patterned Sequin Prom Dress with Asymmetrical Mini Dress Hemline & Floor Length Tulle Overskirt with Sweep Train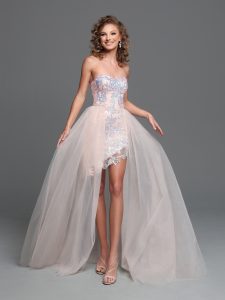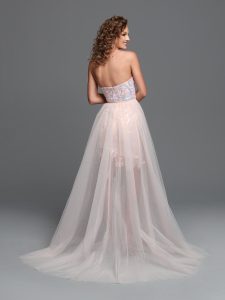 Available in: Blush
To see more details Click HERE Sparkle Prom Style #72237
Patterned Sequin Prom Dresses for 2023: Vine & Leaf Designs
Sparkle Prom Style #72259: Patterned Sequin Fit & Flare Prom Dress with Thigh-High Slit Skirt & Sweep Train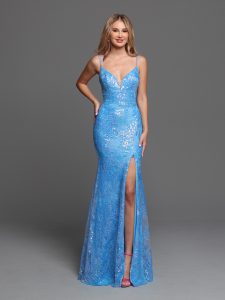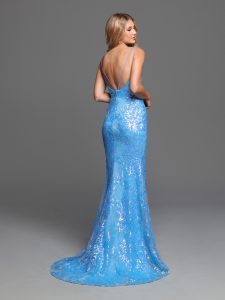 Available in: Turquoise
To see more details Click HERE Sparkle Prom Style #72259
Sparkle Prom Style #72262: Patterned Sequin & Lace Fit & Flare Prom Dress with Modest Strapless Neckline & Thigh-High Slit Skirt with Sweep Train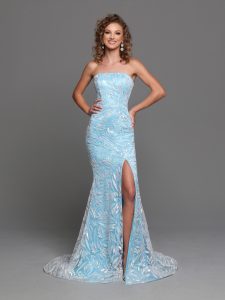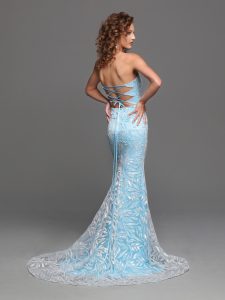 Available in: Magic Blue
To see more details Click HERE Sparkle Prom Style #72262
Patterned Sequin Prom Dresses for 2023: Lines, Swirls & Lacy Sequin Designs
Sparkle Prom Style #72246: Patterned Sequin Fit & Flare Mermaid Prom Dress with Lace Up Back & Thigh-High Slit Skirt with Sweep Train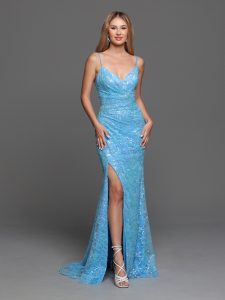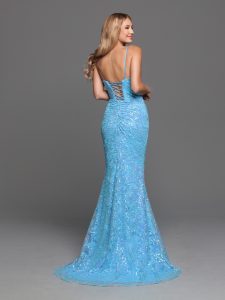 Available in: Turquoise
To see more details Click HERE Sparkle Prom Style #72246
Sparkle Prom Style #72274: Patterned Sequin Fit & Flare Prom Dress with Thigh-High Slit Skirt & Sweep Train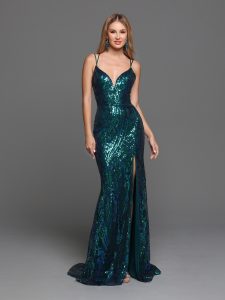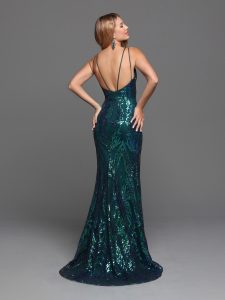 Available in: Green Multi
To see more details Click HERE Sparkle Prom Style #72274
Sparkle Prom Style #72299: Patterned Sequin Fit & Flare Prom Dress with Sheer Illusion Bodice & Sweep Train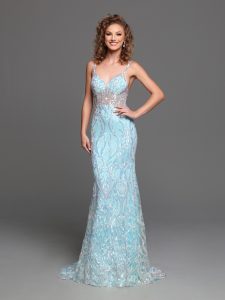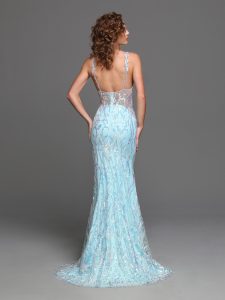 Available in: Ice Blue
To see more details Click HERE Sparkle Prom Style #72299
For some great tips on choosing your prom night jewelry, Click HERE or on the image below to see the 5 Best Necklines for Unique Statement Earrings: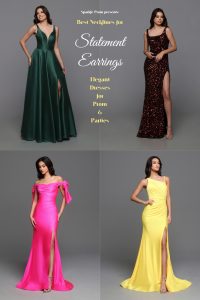 Check out our entire 2023 prom dress collection plus the great ideas in our blogs. Click HERE or on the image below for Sparkle Prom: