With their decidedly feminine vibe, our Pastel Prom Dresses for 2023 will always make fashion waves regardless of the weather or the venue.
Our new designer pastel dresses add a fun & flirty feel to almost any classic prom dress silhouette. This year's collection includes so many amazing designs we decided to arrange them by color:
Neutrals & Pinks
Blues
Purples
When you choose your Prom Dress from Sparkle Prom's Collection …
You know that your gown will be created with top-quality fabrics, high-fashion design, and high-end construction. We guarantee you'll love their affordable prices. Best of all, most of these dresses are available for rush delivery at no extra charge!
Pastel Prom Dresses for 2023: Neutrals & Pinks
Sparkle Prom Style #72268: Sequin Fit & Flare Prom Dress with Thigh-High Slit Skirt & Sweep Train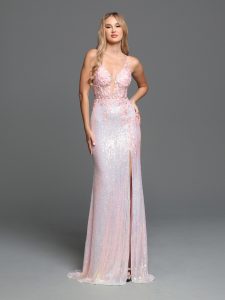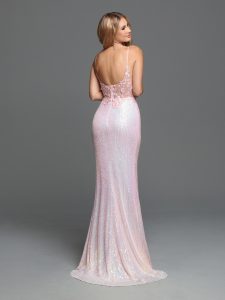 Available in: Pink
To see more details Click HERE Sparkle Prom Style #72268
Sparkle Prom Style #72237: Two-Piece Patterned Sequin Prom Dress with Asymmetrical Mini Dress Hemline & Floor Length Tulle Overskirt with Sweep Train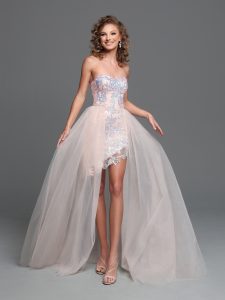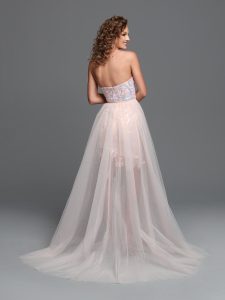 Available in: Blush
To see more details Click HERE Sparkle Prom Style #72237
Sparkle Prom Style #72255: Tulle & Lace A-Line Prom Dress with Lace Applique & 3D Fabric Flowers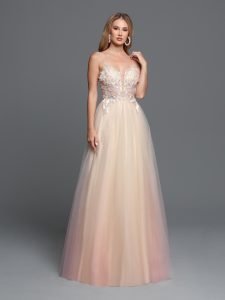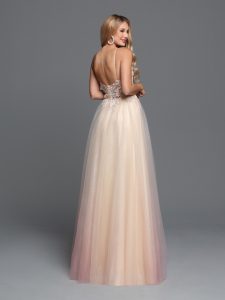 Available in: Champagne
To see more details Click HERE Sparkle Prom Style #72255
Sparkle Prom Style #72291: Sequin A-Line Prom Dress with Off the Shoulder Detail, Thigh-High Slit Skirt & Tulle Overskirt with Sweep Train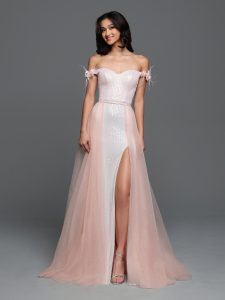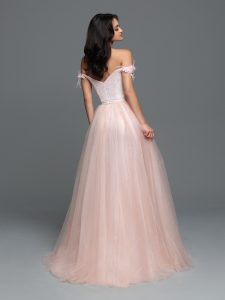 Available in: Magic Black, Pink
To see more details Click HERE Sparkle Prom Style #72291
Pastel Prom Dresses for 2023: Blues
Sparkle Prom Style #72232: Sparkle Tulle A-Line Fit & Flare Prom Dress with Open Back & Floor Length Hem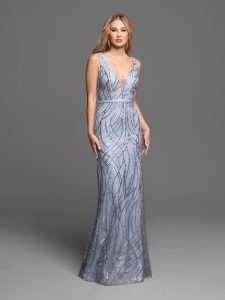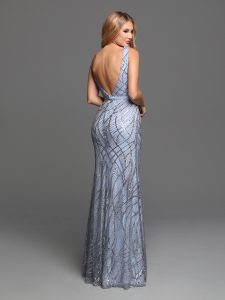 Available in: Powder Blue
To see more details Click HERE Sparkle Prom Style #72232
Sparkle Prom Style #72241: Tulle & Lace A-Line Prom Dress with Lace up Back & 3D Fabric Flowers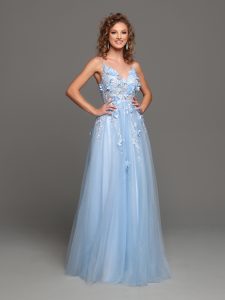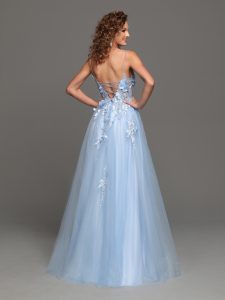 Available in: Ice Blue
To see more details Click HERE Sparkle Prom Style #72241
Sparkle Prom Style #72243: Vintage Hollywood Sequin Fit & Flare Mermaid Prom Dress with Off the Shoulder Neckline, Slit Skirt & Sweep Train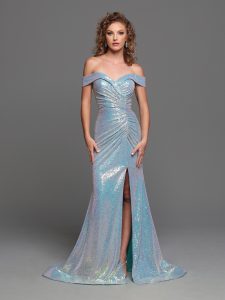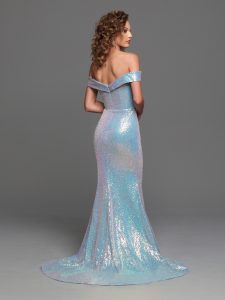 Available in: Magic Blue
To see more details Click HERE Sparkle Prom Style #72243
Sparkle Prom Style #72250: Shimmer Tulle A-Line Prom Dress with Vintage Ruched Bodice & Lace Up Back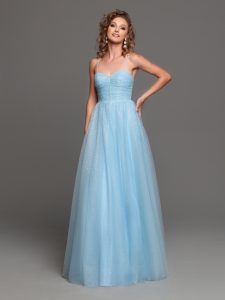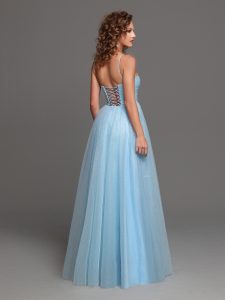 Available in: Fuchsia, Ice Blue
To see more details Click HERE Sparkle Prom Style #72250
Sparkle Prom Style #72299: Patterned Sequin Fit & Flare Prom Dress with Sheer Illusion Bodice & Sweep Train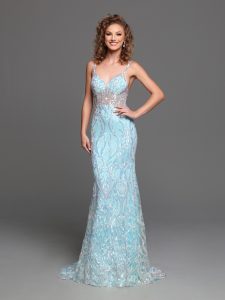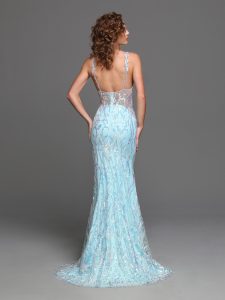 Available in: Ice Blue
To see more details Click HERE Sparkle Prom Style #72299 Fit & Flare, Sheath
Sparkle Prom Style #72261: Vintage Look Sequin A-Line Prom Dress with Off the Shoulder Neckline & Ball Gown Skirt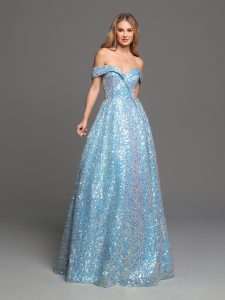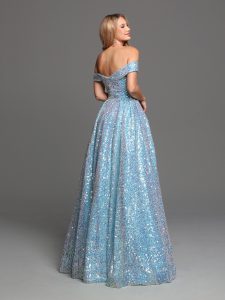 Available in: Magic Blue
To see more details Click HERE Sparkle Prom Style #72261
Sparkle Prom Style #72273: Sequin Fit & Flare Prom Dress with Thigh-High Slit Skirt & Sweep Train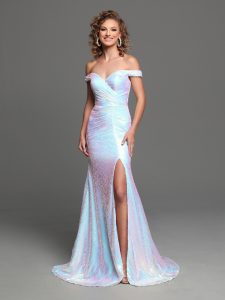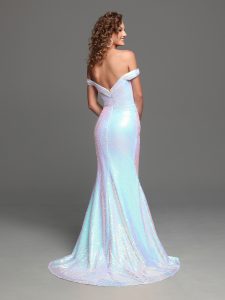 Available in: Opal
To see more details Click HERE Sparkle Prom Style #72273
Sparkle Prom Style #72279: Tulle A-Line Ball Gown Prom Dress with V-Neckline, Open Back & Sheer Illusion Beaded Bodice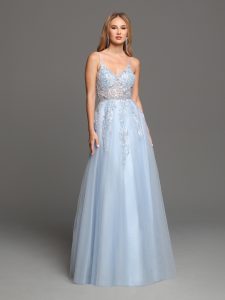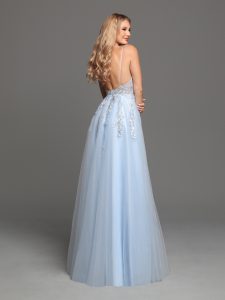 Available in: Baby Blue
To see more details Click HERE Sparkle Prom Style #72279
Sparkle Prom Style #72262: Patterned Sequin & Lace Fit & Flare Prom Dress with Modest Strapless Neckline & Thigh-High Slit Skirt with Sweep Train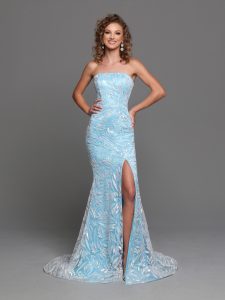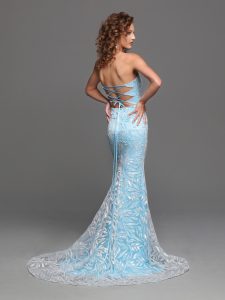 Available in: Magic Blue
To see more details Click HERE Sparkle Prom Style #72262
Pastel Prom Dresses for 2023: Purples
Sparkle Prom Style #72258: Shimmer Jersey Fit & Flare Prom Dress with Modest Neckline & Skirt with Thigh-High Slit & Sweep Train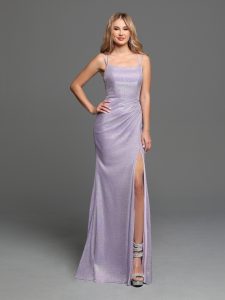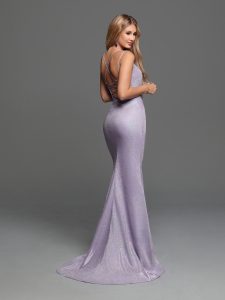 Available in: Lilac
To see more details Click HERE Sparkle Prom Style #72258
Sparkle Prom Style #72233: Patterned Sequin Fit & Flare Prom Dress has Detachable Satin Skirt with Sweep Train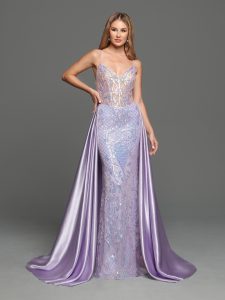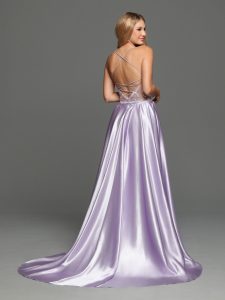 Available in: Lilac
To see more details Click HERE Sparkle Prom Style #72233
Sparkle Prom Style #72229: Sequin A-Line Prom Dress with Slit Skirt & Sweep Train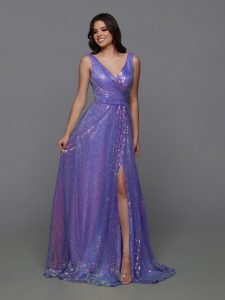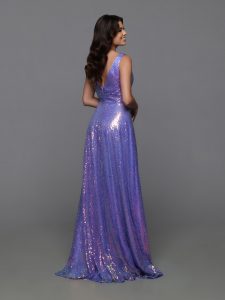 Available in: Cobalt, Gold/Black, Lilac
To see more details Click HERE Sparkle Prom Style #72229
Sparkle Prom Style #72286: Tulle & Lace A-line Prom Dress with Sheer Beaded Bodice & Ombre Skirt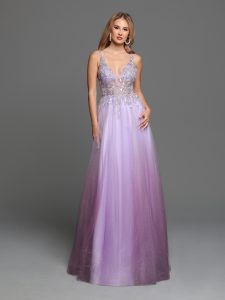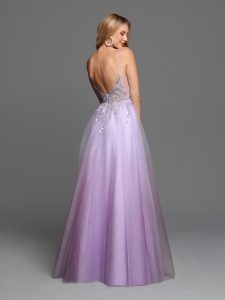 Available in: Lilac
To see more details Click HERE Sparkle Prom Style #72286
You'll find wonderful ideas both for pageant wear & knockout prom dresses. Click HERE or on the image below & subscribe to our Sparkle Prom Blog: